Emsisoft Malware Information
Name: Adware.Win32.Crawler Toolbar
Description:
Note: There is no detailed description of this malware available. Please refer to the following category description:
Adware
Adware (or Spyware) describes a specific group of trojans that try to compromise your privacy by spying on you or annoying you with advertising. Adware usually doesn't destroy files on your computer, but may manipulate browser settings and other configurations. Adware may collect your personal information or your computer's information in some cases.
Emsisoft currently detects the following types of Adware:
Ad supported software
Usually describes software which is included or bundled with a program as a plugin to display ads. However, besides showing harmless ads, Adware may also collects user specific information with or without the user's consent. Most adware sends the collected user information to a central server for the purpose of delivering targeted advertising. Some of them use cookies to track which websites the user visits.
HiJacker
HiJackers are pieces of software which hijack other programs to use their rights or change their behaviour. HiJackers manipulate e.g. the browser's search and homepage defaults or redirect specific website requests to other webservers. Some HiJackers manipulate websites you visit.
PopUp trojans
PopUp Trojans are Spyware programs which infiltrate your system and annoy you with popup advertising windows and messages.
Spyware
Spyware collects information which is used to create a user profile. This profile can but need not include personal information. In many cases the user profile only includes information about the computer system, such as:

- Operating System details
- Information about other installed programs
- Hardware information like CPU, memory, video and sound card details
- Internet connection details
- Hardware drivers information
- Other collected information
This information can be more or less anonymous, but the software may send this information covertly without the user's knowledge to a server which collects it.
Read more about Adware and Spyware in our knowledgebase article: What is Spyware.. really?
Additional details:
Additional information may be found here:

Search Google for Adware Crawler Toolbar


Search Bing for Adware Crawler Toolbar
How can I protect myself from Adware Crawler Toolbar?
Important!
Essentially you need an antivirus product that is not only able to clean infections, but also protect your PC from new threats in real-time. This is the only way to prevent data loss and avoid the unnecessary hassles and costs associated with re-installations of your operating system.
Don't miss the opportunity to buy the multi-award winning security software Emsisoft Anti-Malware today!
Only $40 for the security of your computer.
Buy Emsisoft Anti-Malware online:

Trust only the best security software!
Best In Test!
AWESOME score in September 2013!
100% in AV-Comparatives "Real-World" Protection Test!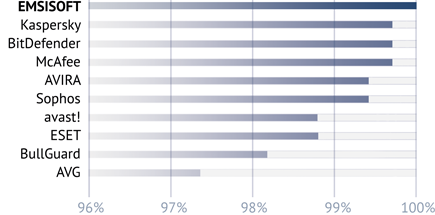 More independent reviews of anti-malware software
---