Thank you for downloading Emsisoft Anti-Malware
Thank you for downloading Emsisoft Anti-Malware
If the download doesn't start immediately, please click here.
Receive 10 invaluable security tips - free of charge!
We believe that knowledge is the key to security. That's why we'd like to offer you a invaluable series of the 10 most important security tips, delivered to your inbox for free, one every four days. You can, of course, unsubscribe from this email series at any time with a simple click.
Alerts & Outbreaks, Emsisoft Lab, Security Knowledge [Jun, 15, 2016]
While JavaScript ransomware is not a new threat, the Emsisoft team recently encountered a new ransomware variant known as RAA. Known to encrypt personal files it also goes one step further by dropping Pony malware, a known stealer of private data.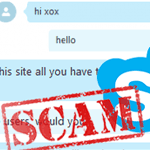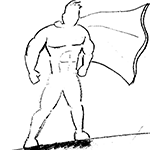 Alerts & Outbreaks, Emsisoft Lab [Dec, 29, 2015]
A variant of the Radamant ransomware uses the domain name "emisoftsucked" and strings such as emisoft f**kedbastardsihateyou in the code. You have to see this!