Emsisofts Vision: eine malwarefreie Welt
Emsisofts Vision einer malwarefreien Welt ist ein Ort, an dem:
die Sicherheit für privat und geschäftlich genutzte Computer zu Perfektion ausgelegt ist.
unsere Software neue Bedrohungen wirksam erkennt, bevor sie Ihren Computer beeinträchtigen.
wir innovative und leistungsstarke Anti-Malware-Lösungen entwickeln, die wirksam, unaufdringlich und auf das Wichtigste reduziert sind.
alle unsere Produkte ihre Funktion wortwörtlich ausgezeichnet erfüllen – damit Ihre digitale Welt sicher und Ihre Computerleistung dort bleibt, wo sie hingehört: bei Ihnen.
Unsere Mission:
Die Bereitstellung einer leistungsstarken, ressourcenschonenden und benutzerfreundlichen Sicherheitssoftware für jeden Typ von Anwender
Sitz in Neuseeland – Vertrauen auf der ganzen Welt
Die Wurzeln von Emsisoft lassen sich bis ins Jahr 1999 zurückverfolgen. Damals erhielt unser Geschäftsführer Christian Mairoll wiederholt von "Freunden" über ICQ den gemeinen Backdoortrojaner "Back Orifice". Als dieser dafür sorgte, dass sich sein CD-Laufwerk immer wieder öffnete und schloss, war die Neugier in ihm geweckt. Wie funktioniert der Trojaner und wie wird man ihn wieder los? Das war der Zeitpunkt, als die erste Codezeile von Emsisoft Anti-Malware geschrieben wurde.
Was zunächst als Hobby begann, wurde 2003 zu einem Anti-Malware-Unternehmen für alle und darf heute 40 leidenschaftlich engagierte Mitarbeiter zu seinem Team zählen. Unsere führenden Experten widmen ihre Zeit und Bemühungen dem Schutz von Millionen Kunden vor dem unaufhörlichen Strom an Internetbedrohungen.
Aktuell hat Emsisoft seinen Hauptsitz in Neuseeland, wobei seine Experten weltweit über alle Zeitzonen vertreten sind. Malware schläft nicht – und wir auch nicht.
Unsere Philosophie
Emsisoft ist der Überzeugung, dass ein ehrlicher und respektvoller Umgang mit den Kunden die Basis für ein beständiges Unternehmen ist. Heutzutage sind leider viele Unternehmen auf schnellen Profit aus, selbst wenn dadurch ihre Kunden falsch behandelt oder getäuscht werden. Emsisoft hat ein derartiges Geschäftsverhalten niemals gutgeheißen und wird es auch niemals tun. Wir schaffen Malware-Schutz für alle – nicht mehr und nicht weniger. Sollten Sie unsere Produkte verwenden und Fragen haben, werden wir Sie Ihnen so schnell, so einfach und so freundlich wie möglich beantworten.
Unsere Anerkennungen
Zertifizierungen:
Zertifizierter Microsoft-Partner, OPSWAT-Gold-Zertifizierung
Mehrmalige Auszeichnungen:
AV-TEST CERTIFIED; "Top Rated Product" des Jahres bei AV-Comparatives; VirusBulletin VB100; Bestwertungen bei MRG-Effitas, COMSS.RU und AVLab.PL; weitere
Einzelne Auszeichnungen:
1. Platz bei Austria's Leading Companies; Antivirus-Software des Jahres bei PCSL und im Defense Magazine; ProtectStar Award; Constantinus Award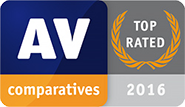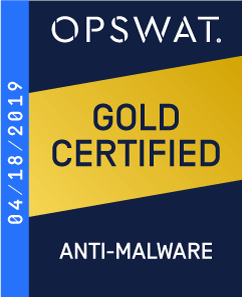 Company history
2018 – The big cleanup – Re-inventing Emsisoft as a SaaS oriented business

The dev team works systematically through all parts of the software to simplify usage and streamline functionality for maximum efficiency. A new common design for the user interfaces on the desktop and on the web is applied. New features include an Emergency Kit Maker to compile a cleaning kit on the fly and a new dark mode. GDPR compliance is achieved. The separation of Home and Business license plans with static annual pricing underlines the Software as a Service (SaaS) character of the business.

2017 – Ransomware outbreaks – Evolving protection – End of the firewall era

Ransomware outbreaks of WannaCry and Petya take many around the world by surprise but Emsisoft users are protected thanks to the improved Behavior Blocker. The Emsisoft Internet Security product gets merged with Emsisoft Anti-Malware and adds a new Windows Firewall fortification feature. A new permissions system, a new exclusions dialog, extended forensic logging, new email notifications and a new auto-resolve mode for alerts make the software even more powerful. Product versions now reflect the month that they were developed in, i.e. "2017.1". Emsisoft takes the term 'Web Protection' literally and teams up with Surf Life Saving to map dangerous currents.

2016 – Ransomware, ransomware, ransom everywhere!

The bad guys keep us quite busy by creating heaps of new variants, but Fabian answers with a plethora of decrypters, free of charge. One author even dedicates the name for his ransomware "Fabiansomware" to our CTO. Later that year, Emsisoft joins the No More Ransom initiative of Europol, Dutch Police and renowned ransomware experts in the industry. Emsisoft Anti-Malware and Emsisoft Internet Security 12 add an improved behavior blocker, specifically trained to block ransomware, and a reworked scan engine, optimized for detecting potentially unwanted programs. Team size grows to 40.

2015 – Emsisoft scanner code overhauled – Company grows to 30 – Adds new trophies to award shelf

The scanner code for Emsisoft's three main products – Emsisoft Anti-Malware, Emsisoft Internet Security and Emsisoft Emergency Kit – gets an overhaul that includes a new super-fast Malware-Scan option that does a full system check in less than a minute. Native x64 support is added to ensure available system resources are used more efficiently. By the end of the year Emsisoft employs 30 team members and adds plenty of new VirusBulletin VB100 and AV-Comparatives Advanced+ trophies to its award shelf. Emsisoft Internet Security (which is Emsisoft Anti-Malware + Online Armor's firewall component) replaces Online Armor.

2014 – New Emsisoft Mobile Security – New user interface – New Emsisoft Internet Security – Moving to NZ

Entering its second decade Emsisoft unveils a new product to protect Android devices. This follows the innovative change of the user interface in Emsisoft Anti-Malware 9 and the release of the first combined Antivirus + Firewall product, Emsisoft Internet Security. After moving the company from Austria to New Zealand, the year ends with four VB100 awards, five "Advanced+" awards, and a "Top Rated" award from AV-Comparatives for the outstanding performance throughout the whole year.

2013 – Emsisoft Anti-Malware triumphs in tests by AV-Comparatives, MRG-Effitas, and more

Emsisoft Anti-Malware 8 brings faster and significantly smaller online updates. With its many improvements, there seems to be no stopping our software from winning numerous awards, including 100% in AV-Comparatives real-time protection tests and MRG-Effitas online banking tests, first place in COMSS.TV antivirus test as well as the highest possible certification in the AVLAB.PL performance test. We also gain all VB100 awards for 2013. Emsisoft's solid business performance sees us win 1st place in the small business category of the "Austria's Leading Companies" competition for the Salzburg region, as well 2nd place for the Austria-wide ranking.

2012 – Change of secondary scan engine – Launch of IsThisFileSafe.com

Emsisoft Anti-Malware 7.0 heralds a new technological partnership with Bitdefender, and finishes first with a detection rate of 100% in all real-time protection tests run by MRG-Effitas in 2012. We win two VB100 awards. Emsisoft Online Armor 6.0 integrates the cloud information of the 10 million known files in the Emsisoft Anti-Malware Network. The website www.isthisfilesafe.com grants public access to the entire file database.

2011 – Emsisoft Anti-Malware with best protection in MRG test – 1% market share

In a test comparing anti-malware software, the MalwareResearchGroup has once again awarded the top position to Emsisoft for its excellent protection against new threats, thereby placing it well ahead of the 19 biggest players on the market. Emsisoft Anti-Malware 6.0 offers up to 450% faster scans, uses fewer resources, and for the first time breaks the 5 million signatures mark. Online Armor Firewall 5.0 with new File & Registry Shield gets published. More than 6 million users rely on Emsisoft products, and market research companies estimate Emsisoft's antivirus software market share is more than 1%.

2010 – Taking over Online Armor Firewall – New Emergency Kit – Good bye a-squared

Emsisoft acquires Online Armor Firewall, the leading firewall brand and "Firewall of the Year 2009", from Australian manufacturer Tall Emu. Emsisoft Anti-Malware is released without the "a-squared" for the first time in its version 5.0 and with the new freeware mode it succeeds a-squared Free. As one of the first products with behavior analysis that fully supports x64, it wins its first VB100 Award. In December, the first version for Windows servers gets released. Emsisoft Emergency 1.0 is the first free and fully portable dual-engine scanner for use on USB sticks or CDs. Tools for businesses are being launched. Among these are the update proxy, commandline scanner and new helpdesk licenses.

2009 – MalAware 1 min scanner – winning tests constantly

The independent antivirus test organization PC Security Labs compares detection rates of antivirus software and concludes repeatedly that Emsisoft's Anti-Malware has the best detection rate of all. This has won our software the Antivirus of the Year Award. MalwareResearchGroup confirms these results. The users vote Emsisoft's Anti-Malware the winner of the Epsilon Shareware Award 2009. The ultra-fast and extremely small 1 minute cloud scanner, MalAware 1.0, is published. Emsisoft announces a technological alliance with Tall Emu, the manufacturer of the Online Armor Firewall.

2008 – First free dual engine virus scanner worldwide

a-squared Anti-Malware receives a second scan engine with version 4.0. By combining our own scanning technology with Ikarus Antivirus proven technology, we take the detection skills of Anti-Malware to a whole new level. a-squared Free will also be receiving the second engine making it the first free dual-engine scanner in the world. The new Web Protection in a-squared Anti-Malware is now also blocking known dangerous and fraudulent websites. Also new in Emsisoft's product range: the Emsisoft Emergency USB Stick for offline cleaning of infected PCs. Mamutu 1.5 gets a community-based recommendation function that helps decision making easier when faced with behavior analysis alerts.

2007 – Isolation of behavior analysis for a new product: Mamutu 1.0

In order to demonstrate the company's key competence, we integrated Emsisoft Anti-Malware's behavior analysis into a new independent product called Mamutu. Version 3.0 of a-squared Anti-Malware takes the product to a new level in professional use. Some new features include: support for non-admin accounts, support for Windows Vista, introduction of the Anti-Malware Network as well as optimized utilization of RAM.

2006 – Emsisoft 2.0: Round Two for most products

Product maintenance is the main focus: a-squared Anti-Malware 2.0 features a new and easier to use program interface, a-squared Free 2.0 comes with advanced scanner features, a-squared HiJackFree 2.0 offers optimized system analysis for professional users, and a-squared Anti-Dialer 2.0 protects you from expensive dialers. About 3 million users now rely on Emsisoft products.

2005 – Innovation: Protection against new and unknown threats through behavior analysis

a-squared Personal 1.6, Emsisoft Anti-Malware's predecessor, receives the Emsisoft behavior analysis module for the first time. At the time it is called Malware IDS (Intrusion Detection System) and shows how to put an end to the cat-and-mouse game that the antivirus industry and malware authors are playing, namely through generic detection of behavior patterns. It is way ahead of its time.

2004 – The market niche – Emsisoft Online Security Check

The Emsisoft website allows visitors to perform online audits of their PC protection by externally and automatically attempting to break into their PC and by uncovering configuration gaps. a-squared Personal is, at that time, a pure niche product against trojans and worms, supplementing classical antivirus software.

2003 – The idea – Foundation

Emsisoft is founded as an association of people interested in malware who have had several years of experience in the field and are committed to providing better protection against Internet threats. Emsisoft thereby follows the already highly successful projects Anti-Trojan, ANTS and YAW. On December 10th 2003, the first version of the new product a-squared (a²) was published.