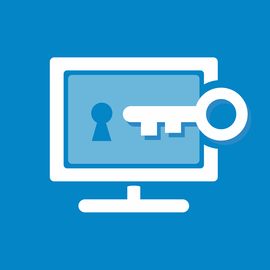 [Jul, 7, 2022] - Version: 1.0.0.0
AstraLocker decryptor
AstraLocker is a ransomware based on the leaked Babuk source code, and encrypts files using a modified HC-128 encryption algorithm, and Curve25519. The extension ".Astra" or ".babyk" is appended to files.
Below is an example ransom note "How To Restore Your Files.txt":

                                                                    ..;===+.
                                                                .:=iiiiii=+=
                                                             .=i))=;::+)i=+,
                                                          ,=i);)I)))I):=i=;
                                                       .=i==))))ii)))I:i++
                                                     +)+))iiiiiiii))I=i+:'
                                .,:;;++++++;:,.       )iii+:::;iii))+i='
                             .:;++=iiiiiiiiii=++;.    =::,,,:::=i));=+'
                           ,;+==ii)))))))))))ii==+;,      ,,,:=i))+=:
                         ,;+=ii))))))IIIIII))))ii===;.    ,,:=i)=i+
                        ;+=ii)))IIIIITIIIIII))))iiii=+,   ,:=));=,
                      ,+=i))IIIIIITTTTTITIIIIII)))I)i=+,,:+i)=i+
                     ,+i))IIIIIITTTTTTTTTTTTI))IIII))i=::i))i='
                    ,=i))IIIIITLLTTTTTTTTTTIITTTTIII)+;+i)+i`
                    =i))IIITTLTLTTTTTTTTTIITTLLTTTII+:i)ii:'
                   +i))IITTTLLLTTTTTTTTTTTTLLLTTTT+:i)))=,
                   =))ITTTTTTTTTTTLTTTTTTLLLLLLTi:=)IIiii;
                  .i)IIITTTTTTTTLTTTITLLLLLLLT);=)I)))))i;
                  :))#        ASTRA LOCKER 2.0       #);=)
                  :i)IIITTTTTTTTTLLLHLLHLL)+=)II)ITTTI)i=
                  .i)IIITTTTITTLLLHHLLLL);=)II)ITTTTII)i+
                  =i)IIIIIITTLLLLLLHLL=:i)II)TTTTTTIII)i'
                +i)i)))IITTLLLLLLLLT=:i)II)TTTTLTTIII)i;
              +ii)i:)IITTLLTLLLLT=;+i)I)ITTTTLTTTII))i;
             =;)i=:,=)ITTTTLTTI=:i))I)TTTLLLTTTTTII)i;
           +i)ii::,  +)IIITI+:+i)I))TTTTLLTTTTTII))=,
         :=;)i=:,,    ,i++::i))I)ITTTTTTTTTTIIII)=+'
       .+ii)i=::,,   ,,::=i)))iIITTTTTTTTIIIII)=+
      ,==)ii=;:,,,,:::=ii)i)iIIIITIIITIIII))i+:'
     +=:))i==;:::;=iii)+)=  `:i)))IIIII)ii+'
   .+=:))iiiiiiii)))+ii;
  .+=;))iiiiii)));ii+
 .+=i:)))))))=+ii+
.;==i+::::=)i=;
,+==iiiiii+,
`+=+++;`    

What happend?
----------------------------------------------
All Your files has been succesfully encrypted by AstraLocker 2.0

Can I get My files back?
----------------------------------------------
Sure! But You need special decryptor for that.
You will get decryptor after paying.

What can I do to get my files back?
----------------------------------------------
You can buy my decryption software, this software will allow you to recover all of your data and remove the Ransomware from your computer.
The price for the software is about 50$ (USD). Payment can be made in Monero, or Bitcoin (Cryptocurrency) only.

What guarantees?
----------------------------------------------
I value my reputation. If i do not do my work and liabilities, nobody will pay me. This is not in my interests.
All my decryption software is perfectly tested and will decrypt your data. 

How do I pay, where do I get Monero or Bitcoin?
----------------------------------------------
Purchasing Monero or Bitcoin varies from country to country, you are best advised to do a quick Google search
yourself to find out how to buy Monero or Bitcoin. 
Amount of Bitcoin to pay: 0,0012 (Bitcoin)
or
Amount of Monero to pay: 0,30 (XMR)

Where i can pay?
----------------------------------------------
Monero Address:
47moe29QP2xF2myDYaaMCJHpLGsXLPw14aDK6F7pVSp7Nes4XDPMmNUgTeCPQi5arDUe4gP8h4w4pXCtX1gg7SpGAgh6qqS
Bitcoin Addres:
bc1qpjftnrmahzc8cjs23snk2rq0vt6l0ehu4gqxus

Contact
----------------------------------------------
After payment contact:
[email protected]

Warning! If you report these emails, they may be suspended and NOBODY gets help.
It is in Your INTEREST to get the decryptor.

Do NOT:
1)Change the extension of the files. You will harm it.
2)Move encrypted files
3)Try to recover files by Yourself. It is impossible. Your files are encrypted with Curve25519 encryption algorithm, You can't decrypt files without private key.
4)Report to authoritaries. If You do it, key will be deleted, and Your files will be useless forever.