Download Emsisoft Emergency Kit...
Download Emsisoft Emergency Kit...
If the download doesn't start immediately, please click here.
Receive 10 invaluable security tips - free of charge!
We believe that knowledge is the key to security. That's why we'd like to offer you a invaluable series of the 10 most important security tips, delivered to your inbox for free, one every four days. You can, of course, unsubscribe from this email series at any time with a simple click.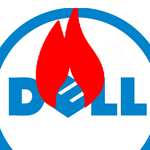 Alerts & Outbreaks [Nov, 25, 2015]
If you have recently bought a new Dell computer, it could come with a very dangerous security flaw…
Alerts & Outbreaks [Oct, 28, 2015]
It may seem like the plot of a high-stakes thriller novel, but this is real life: Wifatch is vigilantly malware that actively protects its victims from other viruses.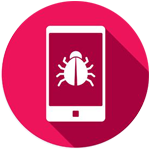 Alerts & Outbreaks, Security Knowledge [Oct, 5, 2015]
It only takes one text to put hundreds of millions of phones at risk. Learn about the Stagefright bug and how it puts your digital life on the line.