The system analysis tool to detect and remove Malware
Emsisoft HiJackFree is a detailed system analysis tool designed to help advanced users to detect and remove all types of HiJackers, Malware, Spyware, Adware, Trojans and Worms.
Detect malicious code at every possible weak point
Processes: Manage all running processes and their associated modules.
Ports: View open ports and the associated listening processes.
Autoruns: Manage all types of autoruns on your system.
Services: Control all services, even those Windows doesn't display.
Plugins: Control all explorer and browser plugins (BHOs, toolbars, etc.).
LSPs: Manage installed layered service providers (LSPs).
DNS: View all DNS entries in the hosts file.
System configuration: Analyze the system configuration using our live online analysis.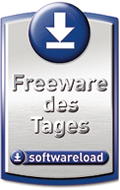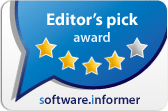 It's free for private use!
The software ships with language packs for English, German, French, Spanish, Italian, Japanese and many more.
Emsisoft HiJackFree is free for private use only.
Business users and private users who need personal support and help, please buy a Pro license.
Even stronger when combined
Emsisoft HiJackFree is included as part of both the Emsisoft Anti-Malware Package and the Emsisoft Emergency Kit Package.
Will it run on my PC?

Unless you have a rather outdated PC from the late 90s, the answer is most likely yes, assuming that you're using Windows XP, Vista, 7 or 8 - with the latest service pack installed. From Vista onwards all features are fully functional on x64 systems too.
An enthusiastic tester:
Von: Preston Gralla - PCWorld

It doesn't offer "live" protection like some other programs. Instead, use it to examine your system, to see if it's been infected, then kill the malware. It's a surprisingly powerful tool, and with far more features than we can cover here. But here are the basics: Run it and click the Online Analysis button, and it will check your system for malware, and issue a report online. If it finds any nasties, it will tell you. If the program finds malware, it can walk you through removing it. There's plenty more here as well, including tools for viewing what programs are using your TCP ports, and examining programs that run on startup.

For a free program, it's surprisingly powerful. (...)

- Preston Gralla