Emsisoft Anti-Malware Home
Like antivirus, but much better. :)
For Windows 7/8.1/10, 32 & 64 bit - Version 2020.2.1.9977 - Released: 02/06/2020

Forget viruses - Today's threats come in new shapes and are called Malware
That's why we think "Anti-Malware" is the more appropriate term, even if it's the same as what's commonly known as "Anti-Virus".

Ransomware
Attackers enter your PC through unpatched software and encrypt all your files. Can you afford to pay a $1,000 ransom to get your data back?
Bots/Backdoors
They turn your PC into a remote controlled zombie. Your computing power is collectively sold on the black market to send spams, attack others or store illegal content.
Banking Trojans
Hackers use phishing techniques and keyloggers to get your most valuable passwords and empty your bank- or PayPal-accounts invisibly within seconds.
PUPs
Potentially Unwanted Programs that mess up your computer with useless browser toolbars, tons of commercials and other bulk that slows down the PC.
2 in 1: Emsisoft's high performance dual-engine scanner
How does it scan faster with two scanners than most others with just one?
Emsisoft Anti-Malware Home not only detects more because it uses the full power of two major antivirus- and anti-malware technologies, it also scans quicker because of the efficient combination of the scanners.

Any unnecessary duplicates in detection are avoided, enabling the least impact on memory and overall hardware resources.

View technology details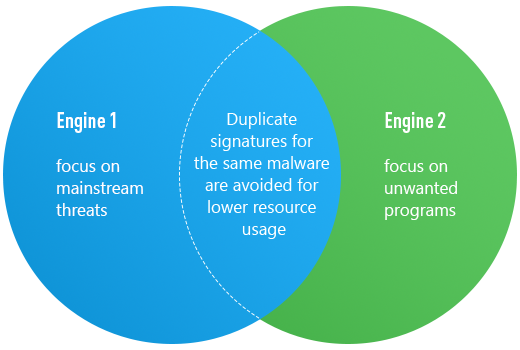 Destroys annoying Adware - one at a time
In Internet security, "PUP" stands for "Potentially Unwanted Program". These are unneeded browser toolbars, adware and other annoying software that typically gets installed with freeware software downloads.

More on PUPs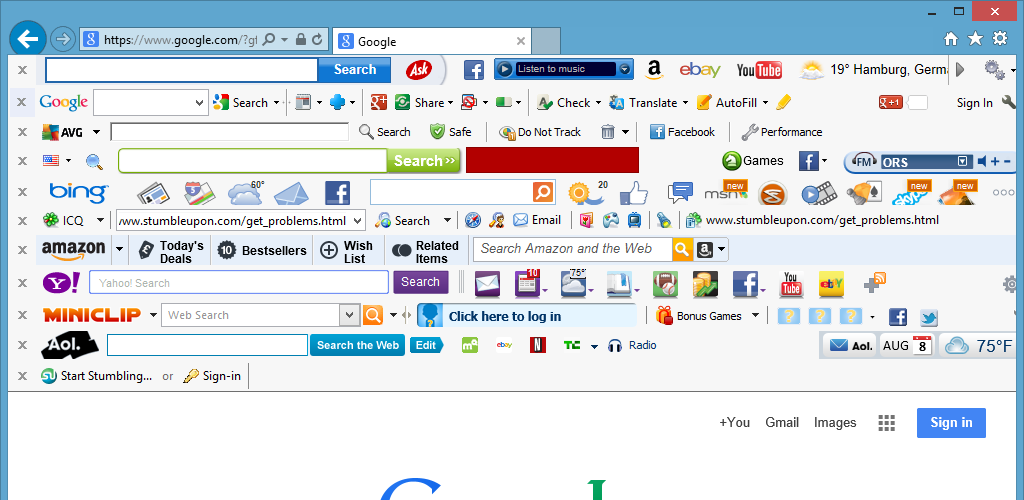 Without Emsisoft Anti-Malware Home
After cleaning with Emsisoft Anti-Malware Home
4 proven protection layers to block online threats on all levels
Web Protection
If you unintentionally try to view a website that spreads trojans, spyware, or any other type of malicious software, Emsisoft Anti-Malware Home will prevent you from connecting and getting infected.
Real-time File Guard
This real-time protection layer checks all downloaded and modified files with the awarded super-fast Emsisoft dual-engine scanner. The best: You won't even notice it's there for you 24/7.
Behavior Blocker
To stop brand new threats that aren't yet known by signatures, Emsisoft Anti-Malware Home continually monitors the behavior of all active programs and raises an alert as soon as something suspicious occurs.
Anti-Ransomware
Custom-built behavioral monitoring stops ransomware before it can encrypt any files.
300.000 new threats every day >>

Your Safe PC
New: Safe web-browsing with Emsisoft Browser Security
A browser extension for Chrome, Firefox and Edge that blocks bad websites without compromising your privacy. More on Emsisoft Browser Security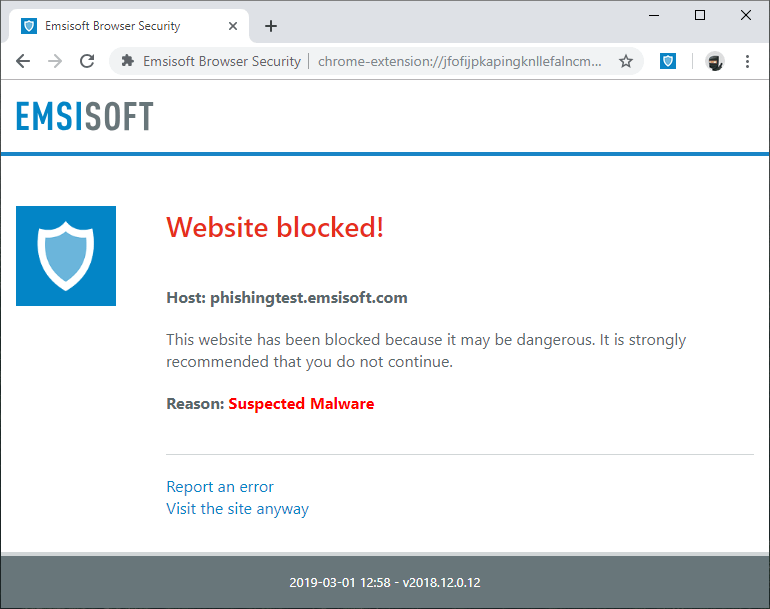 Stops Ransomware. Before it encrypts your files.
Emsisoft's Anti-Ransomware protection layer is custom-built to detect behavioral patterns of ransomware attacks and stop them before your files can be encrypted. Other anti-ransomware solutions rely on detection of repeated encryption, so your most valuable files may already be lost before they act.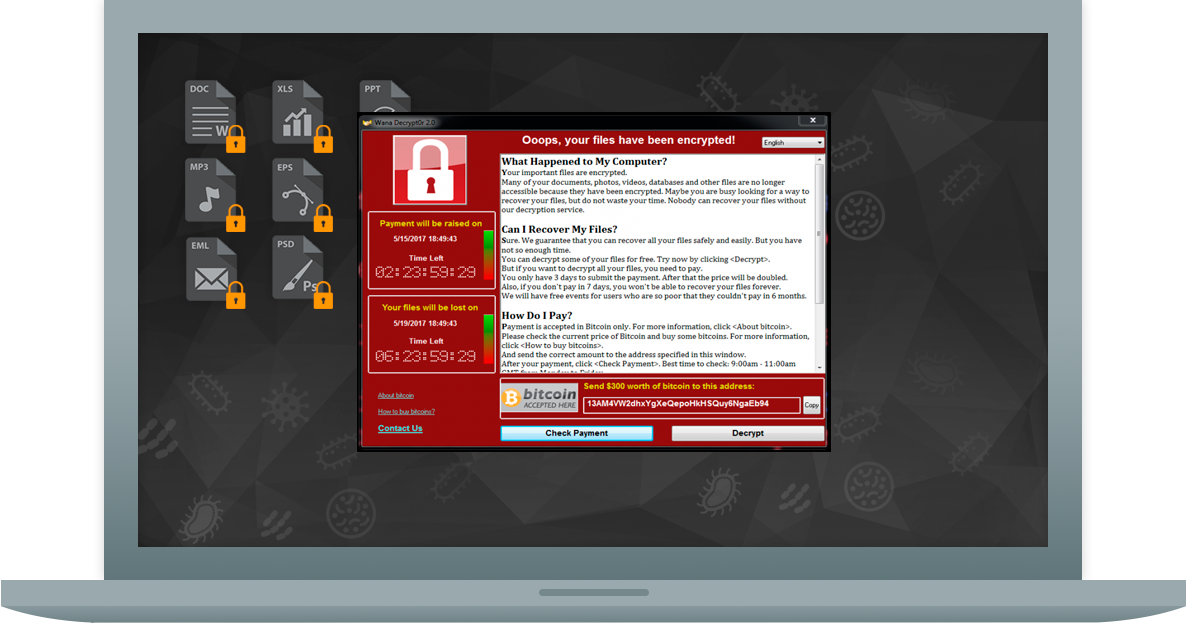 No ransomware protection
Emsisoft Anti-Ransomware enabled
Every hero needs a sidekick - Create your own portable Emergency Kit
Use Emsisoft Anti-Malware's Emergency Kit Maker to create your own swiss army knife for scanning and cleaning infected third party computers. More on Emsisoft Emergency Kit
Optional: Add protection for your Android devices
Emsisoft Mobile Security is our first response to the world of mobile malware. It is a next-gen security solution for Android devices focused on little to no system or battery impact while providing access to a number of security functions in order to help you have a safer and more informed Android experience.
Protect your Android smartphone and tablet from dangers awaiting on the Internet.
Features include:
Scans all stored files for malware infections
Real time protection that blocks malicious apps as they arrive
Web Protection that blocks access to dangerous websites
Anti-Theft to lock or wipe the device remotely when stolen or lost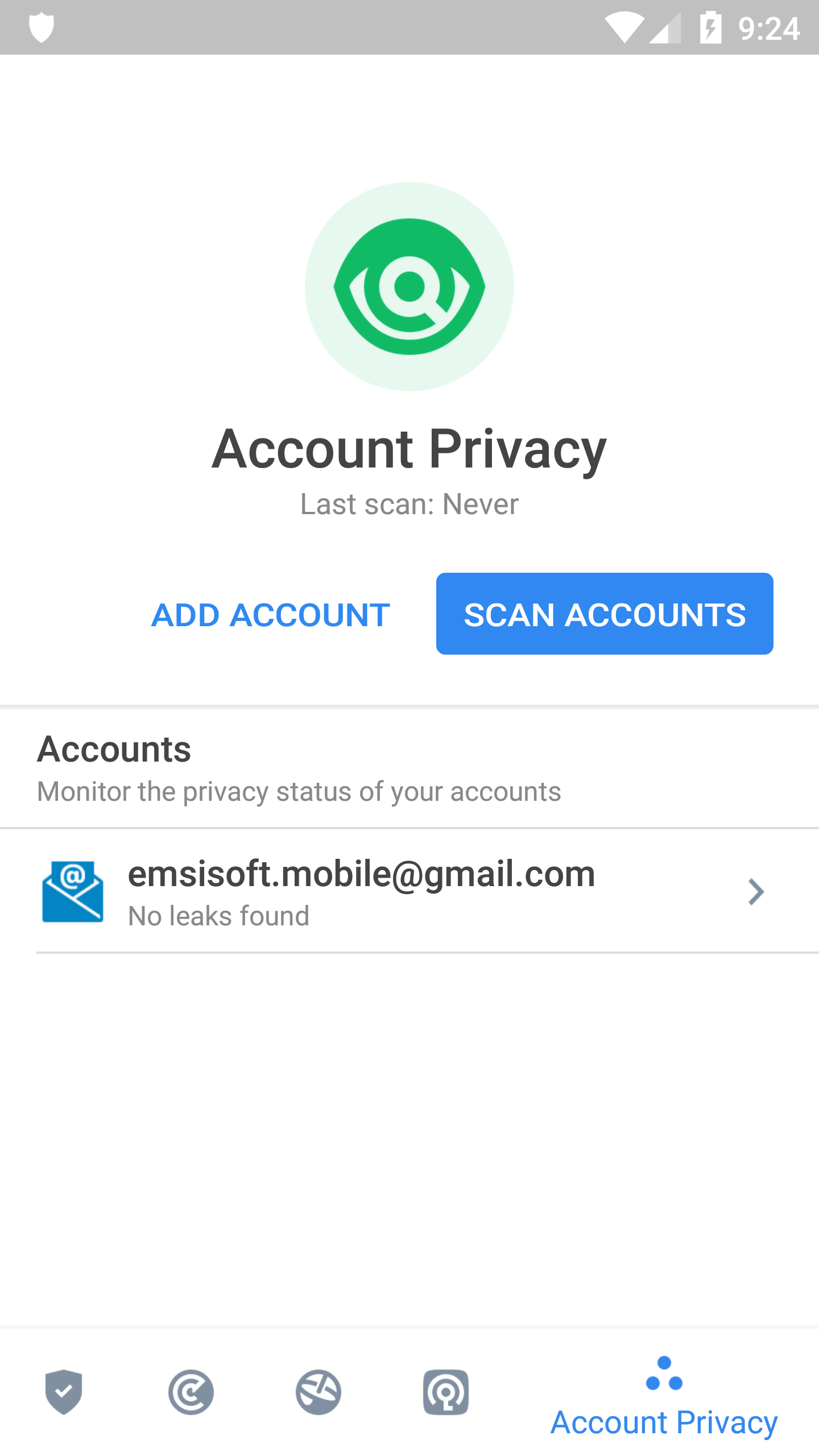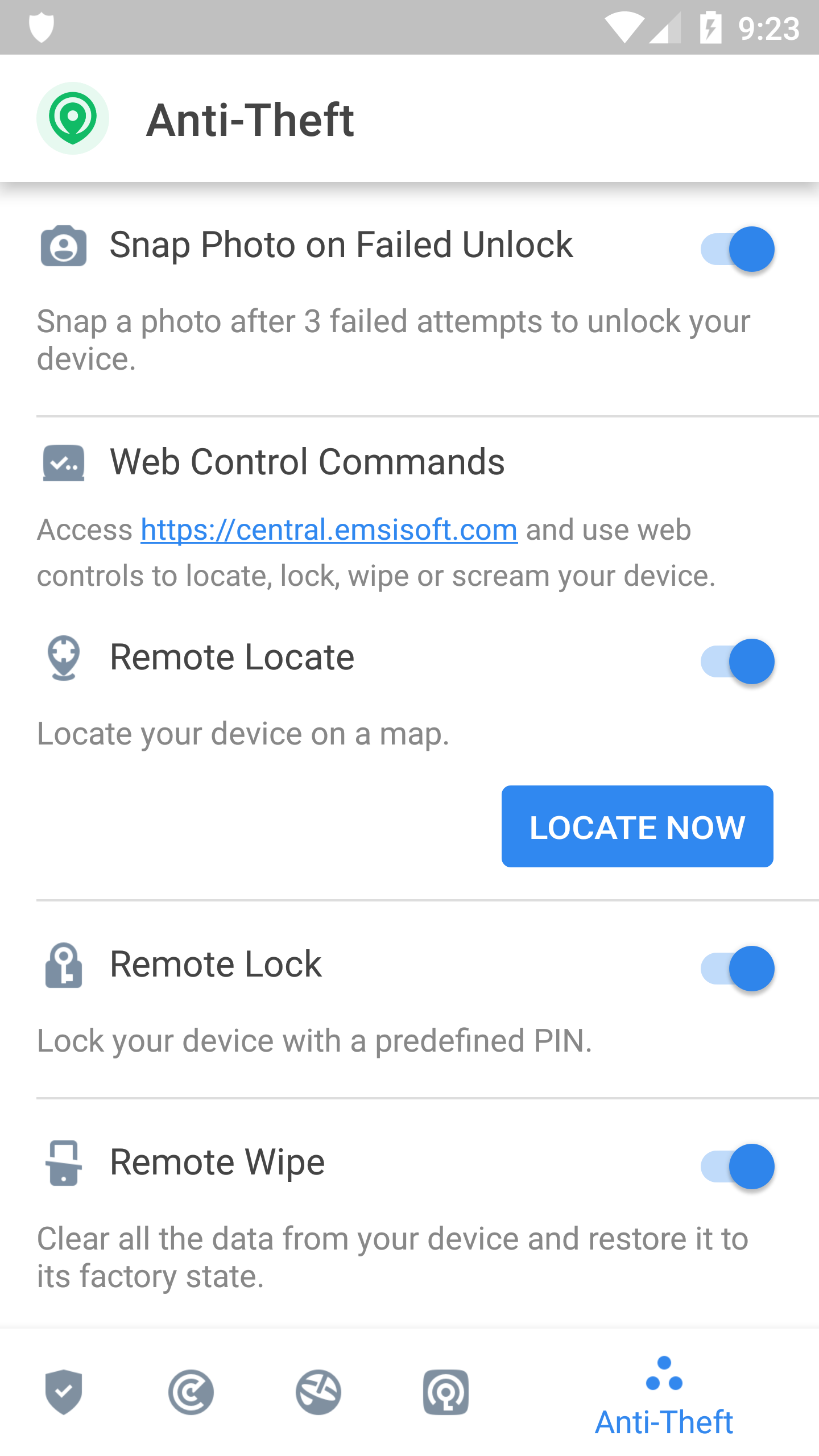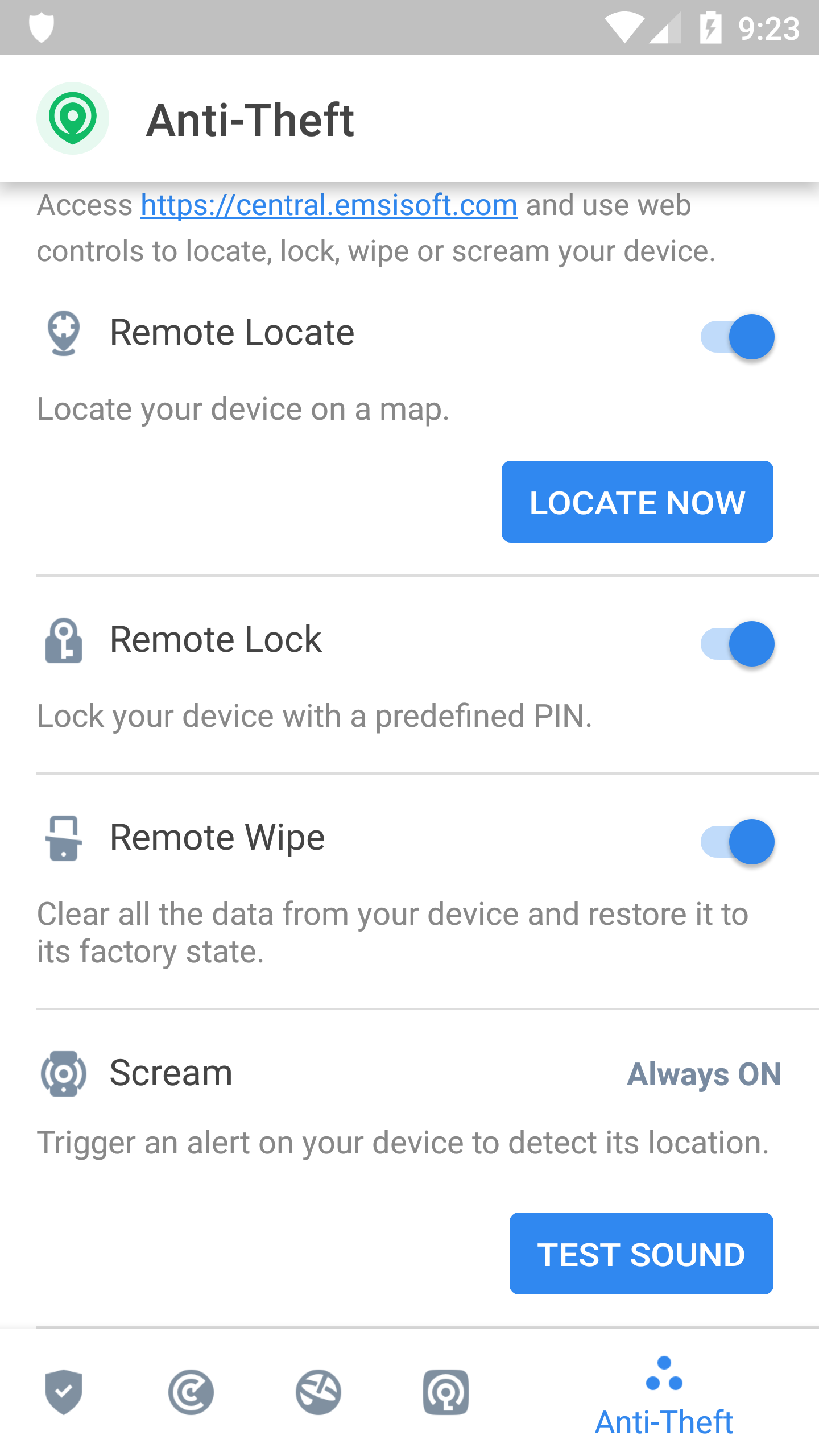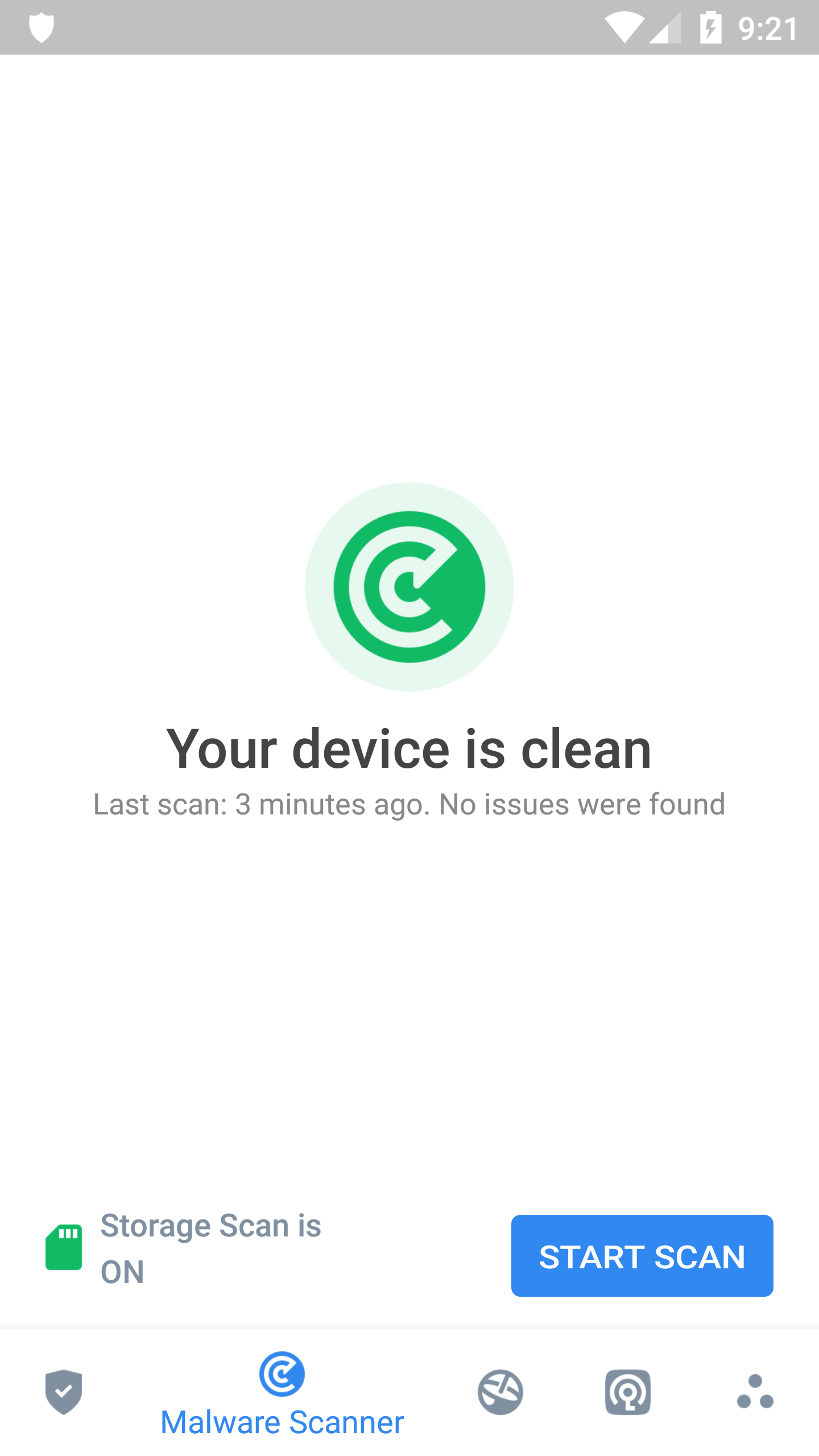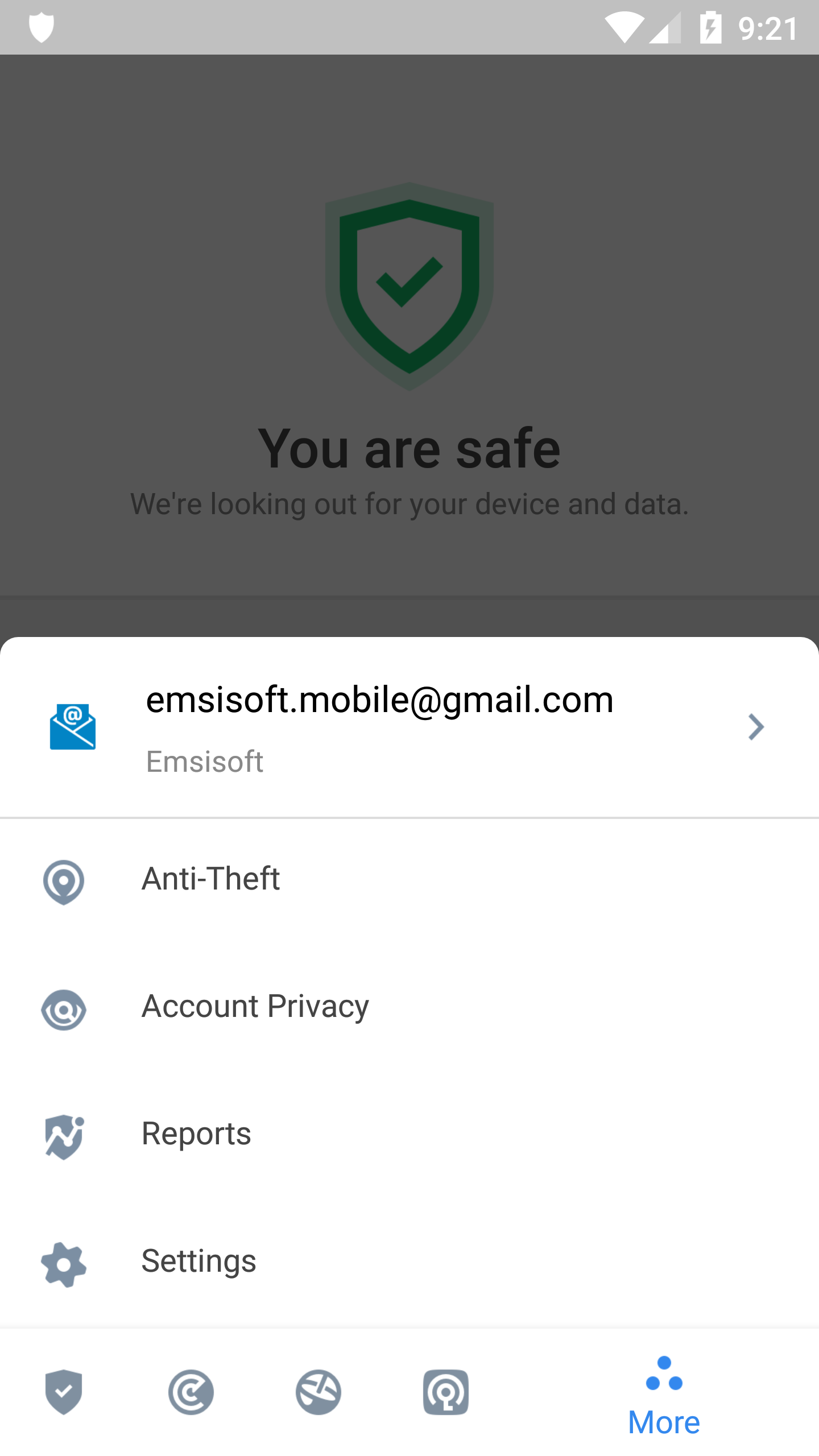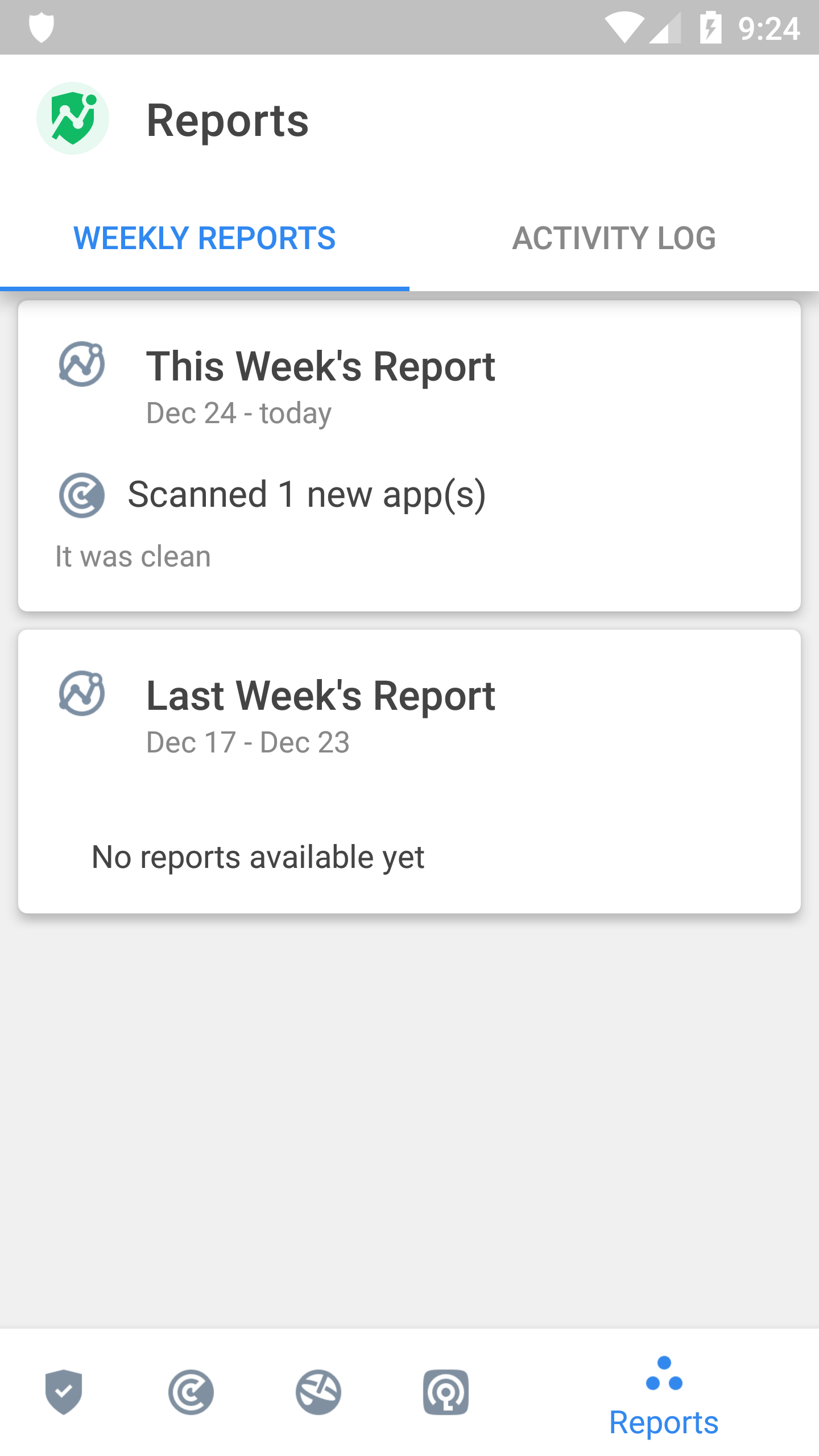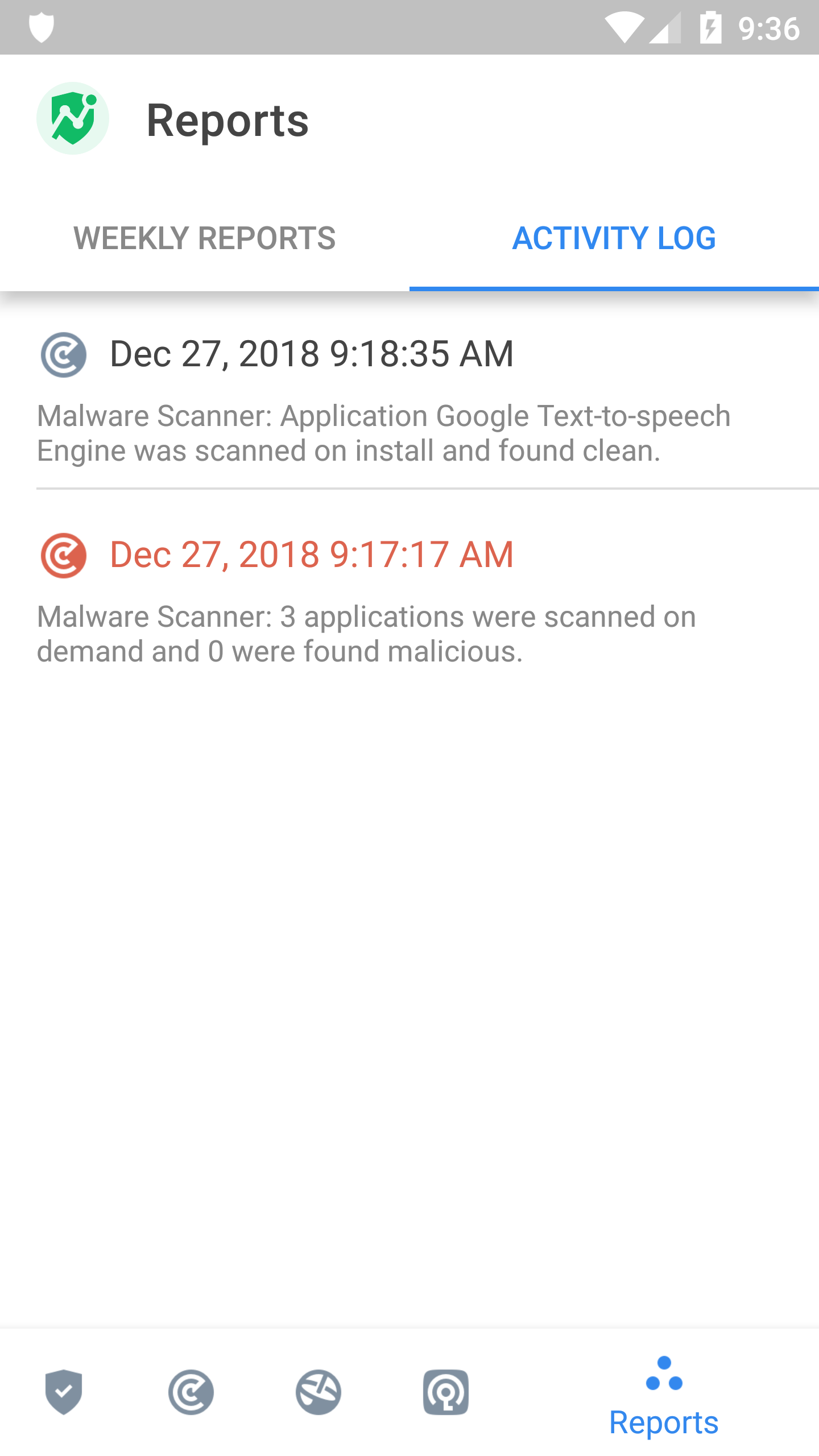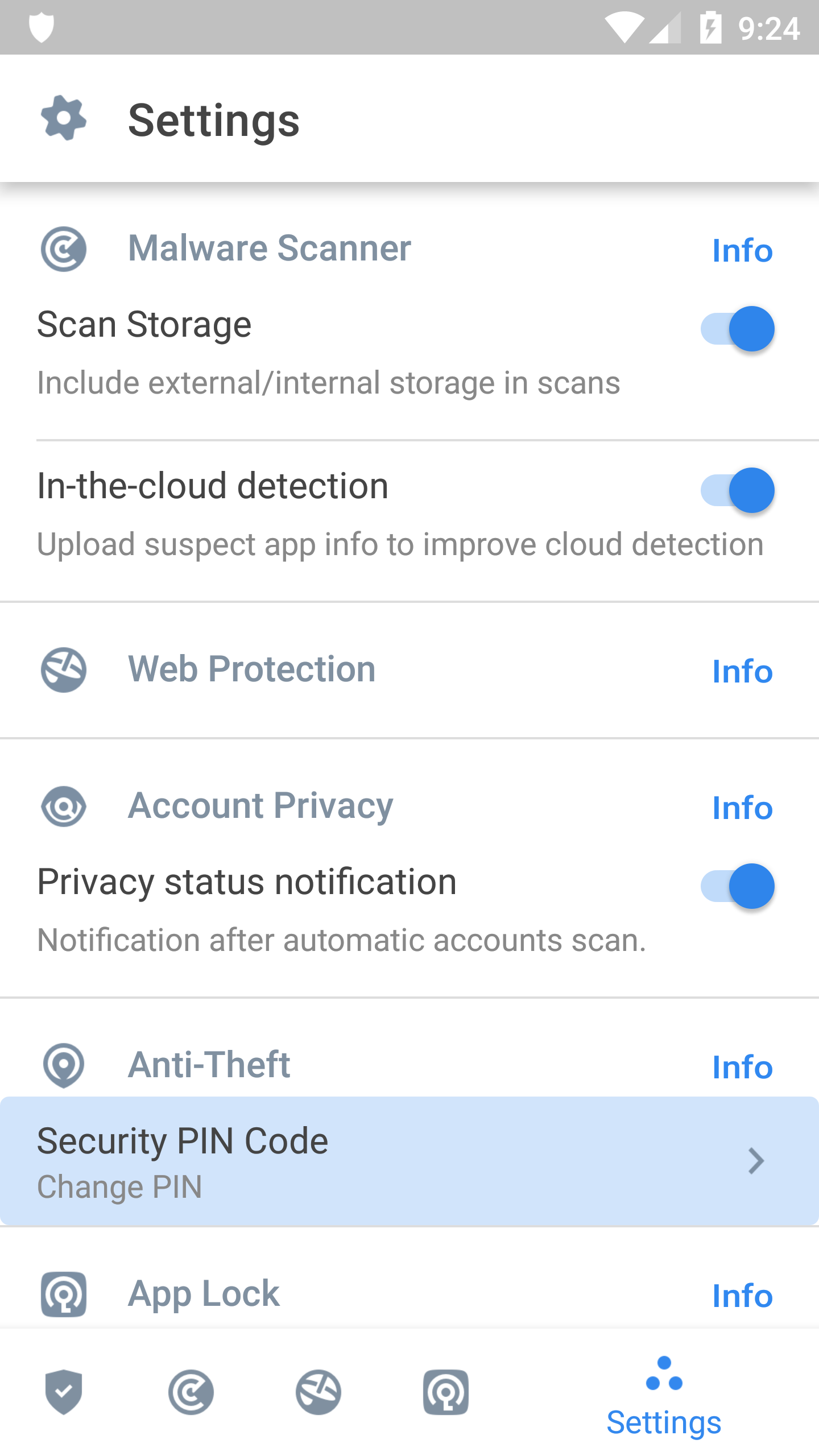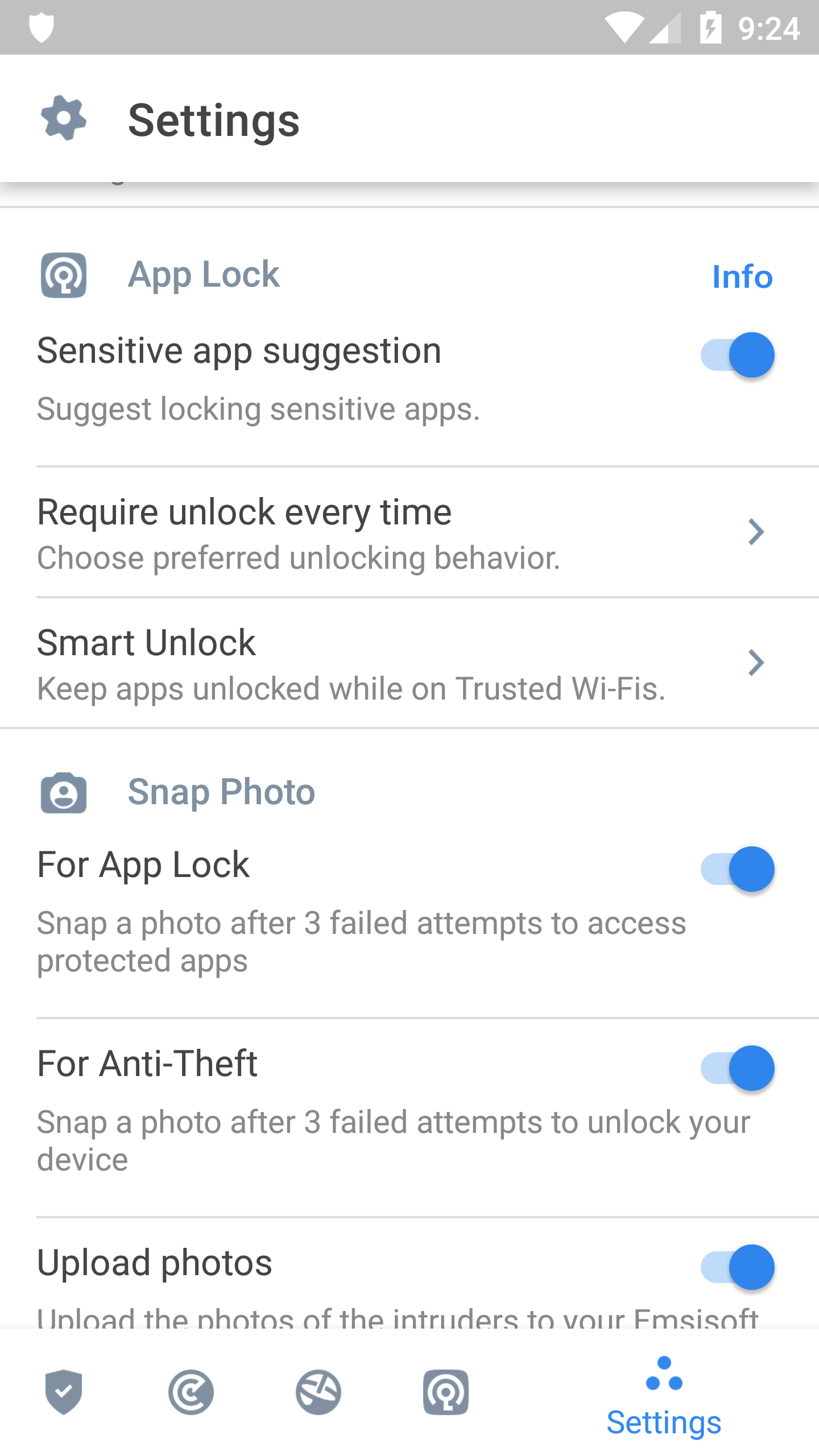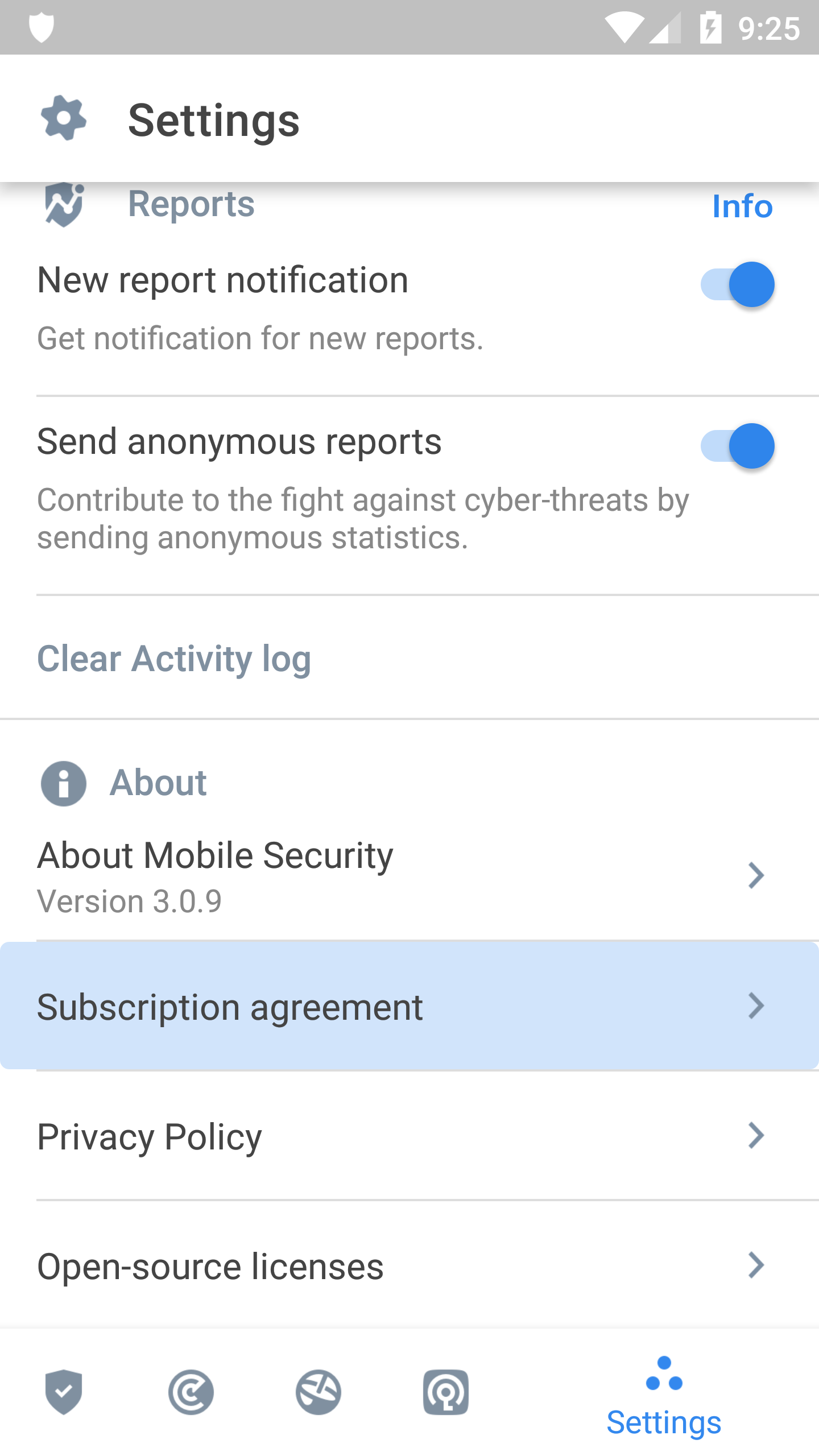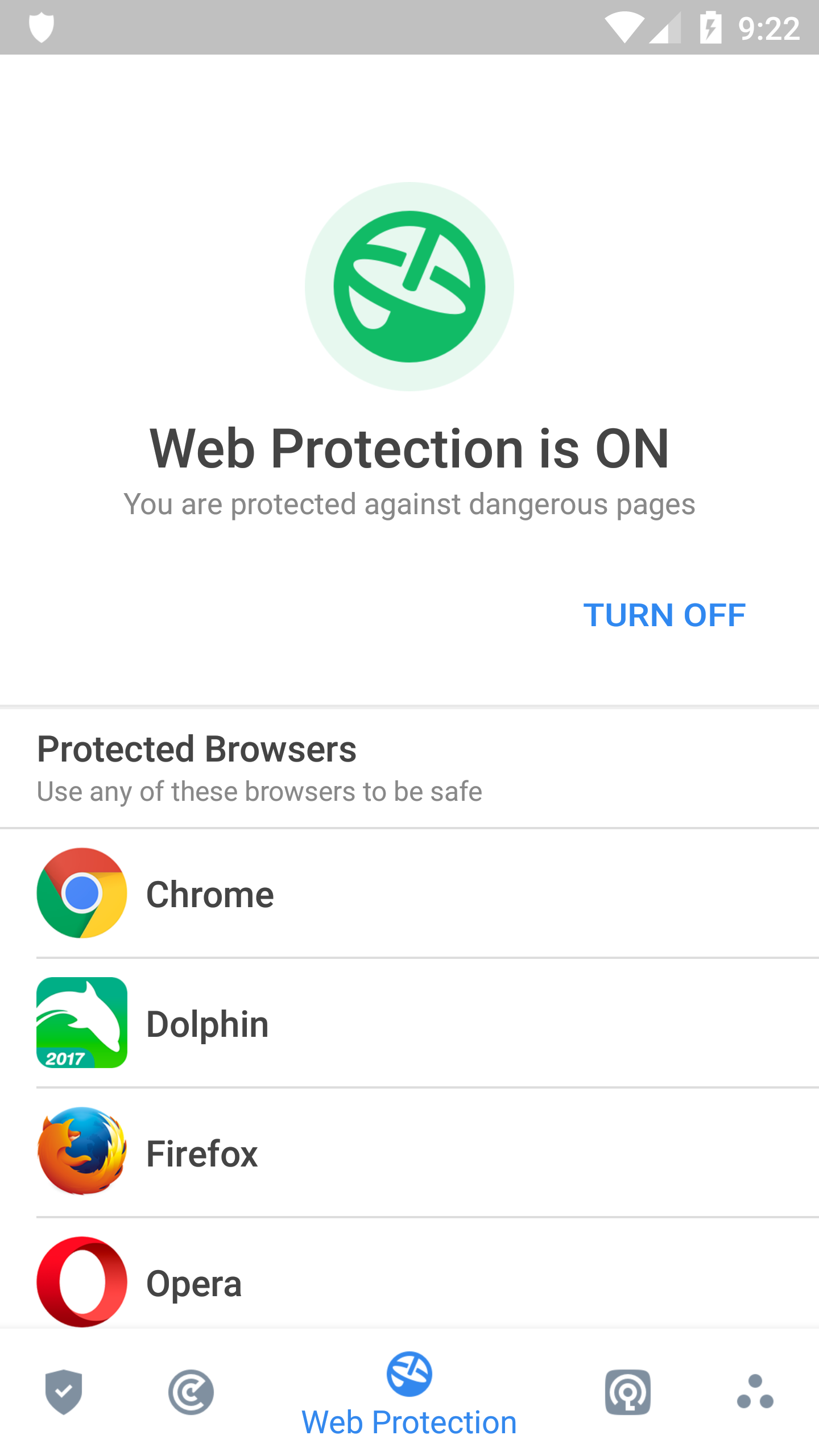 AV-Comparatives Malware Protection Test - September 2018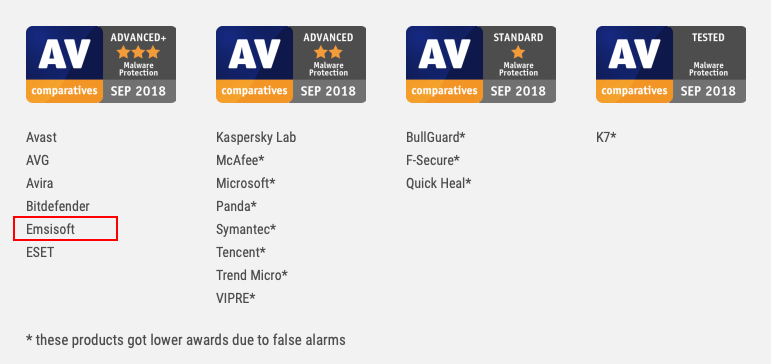 See how easy to use it is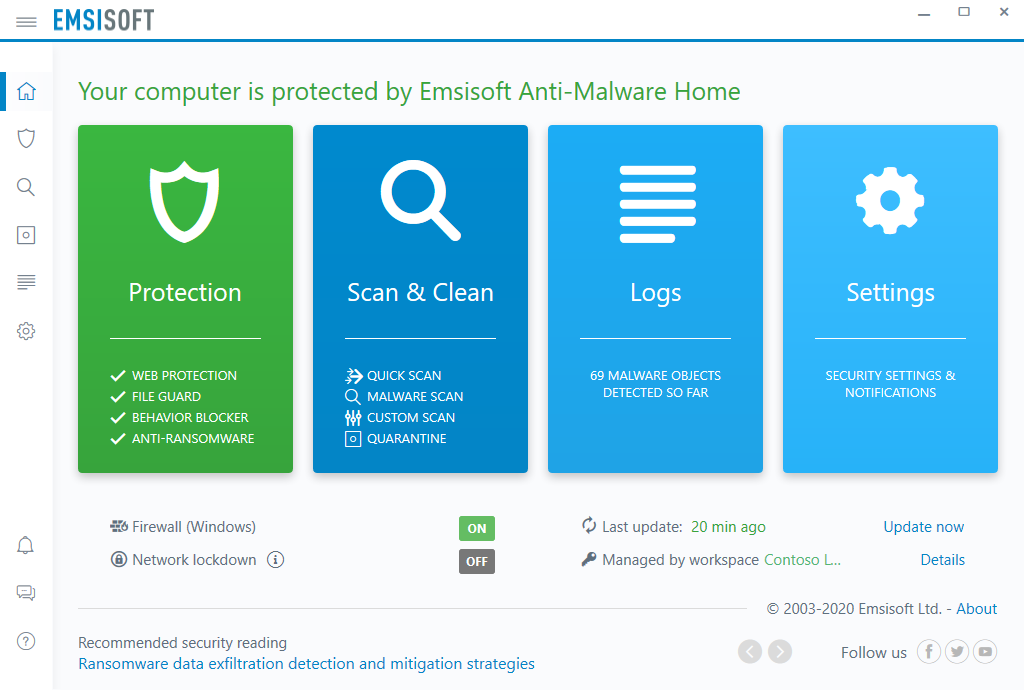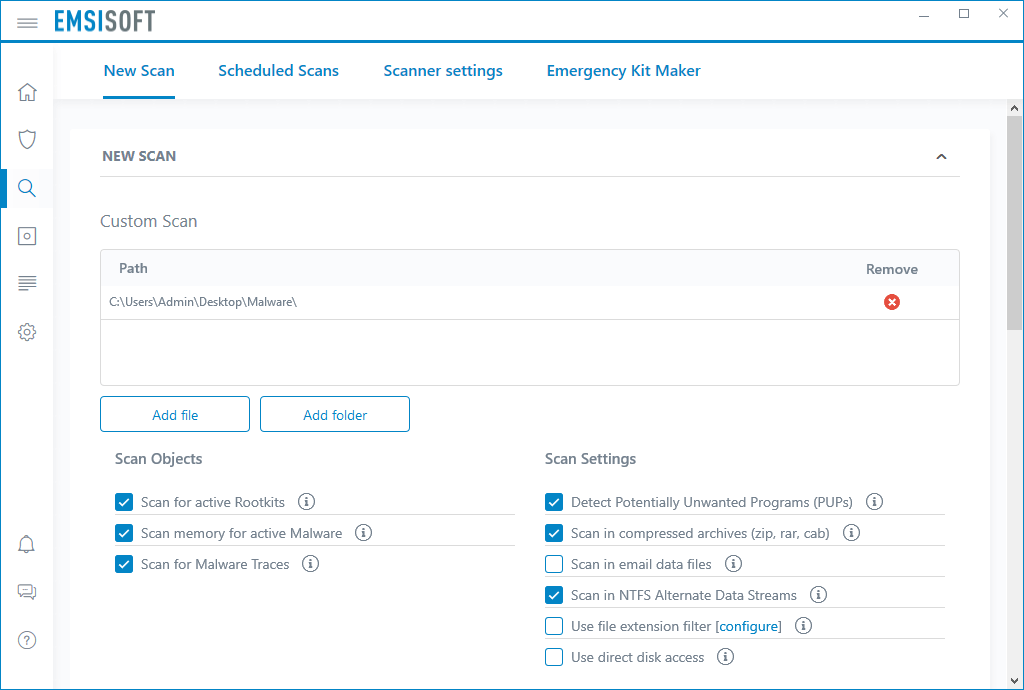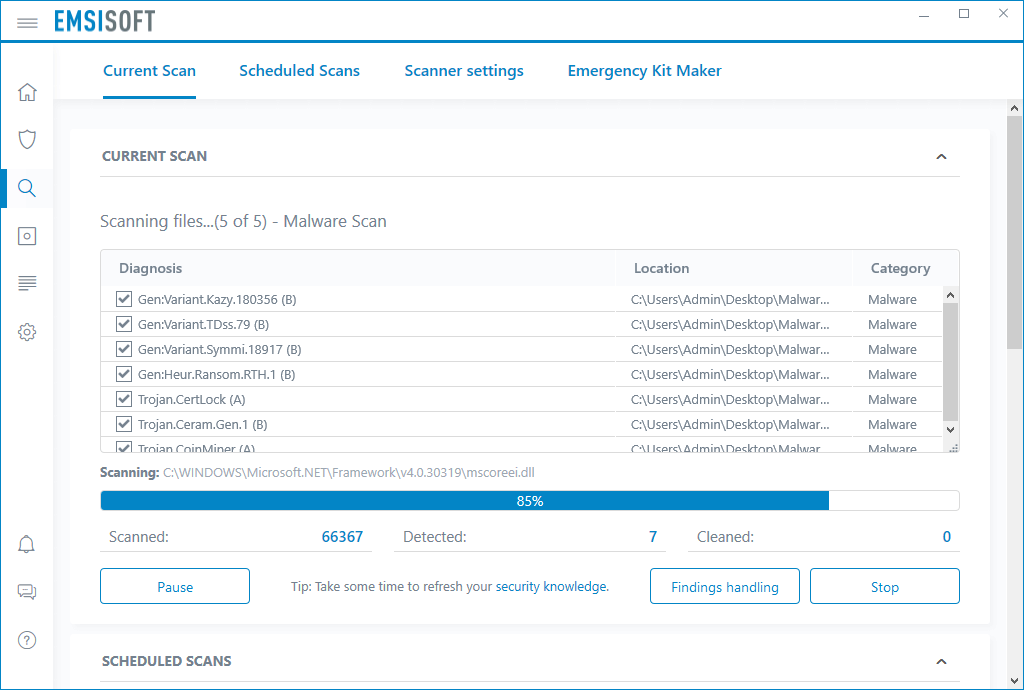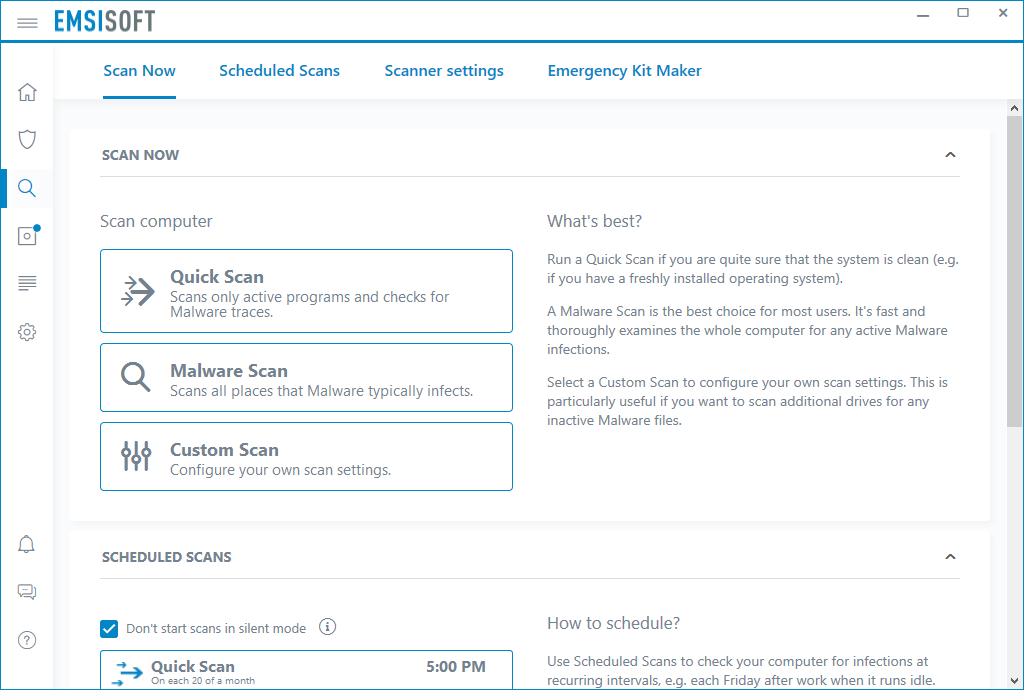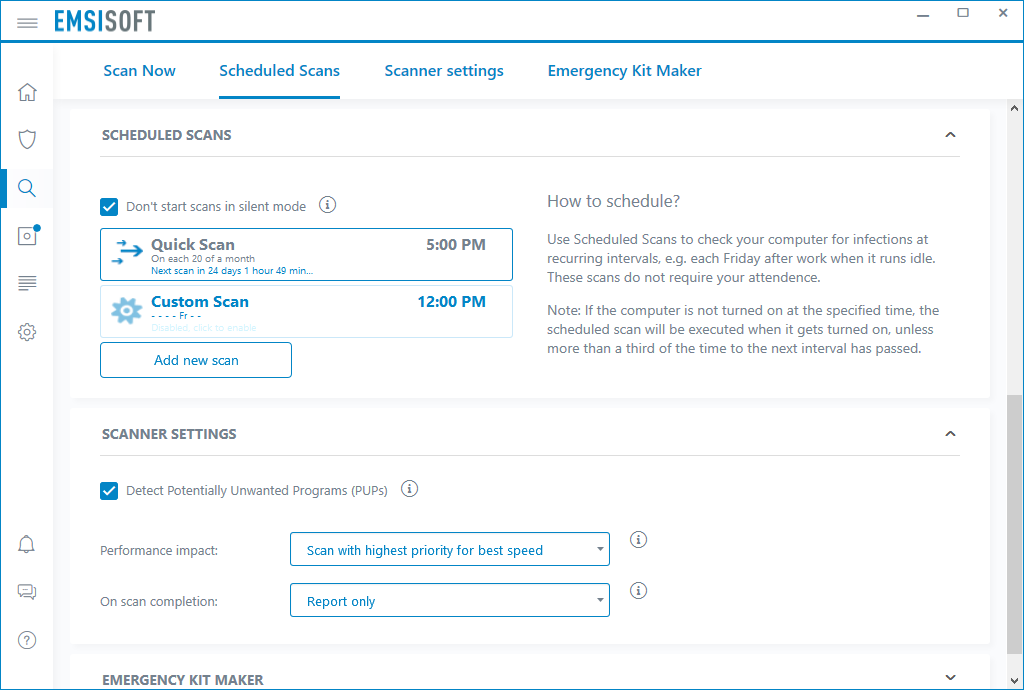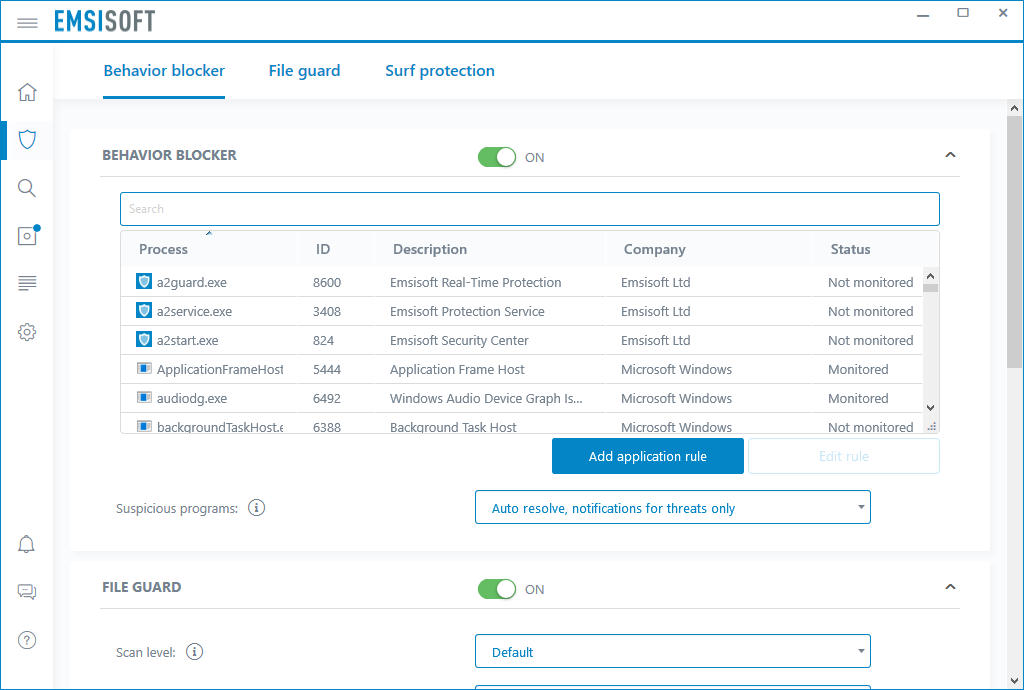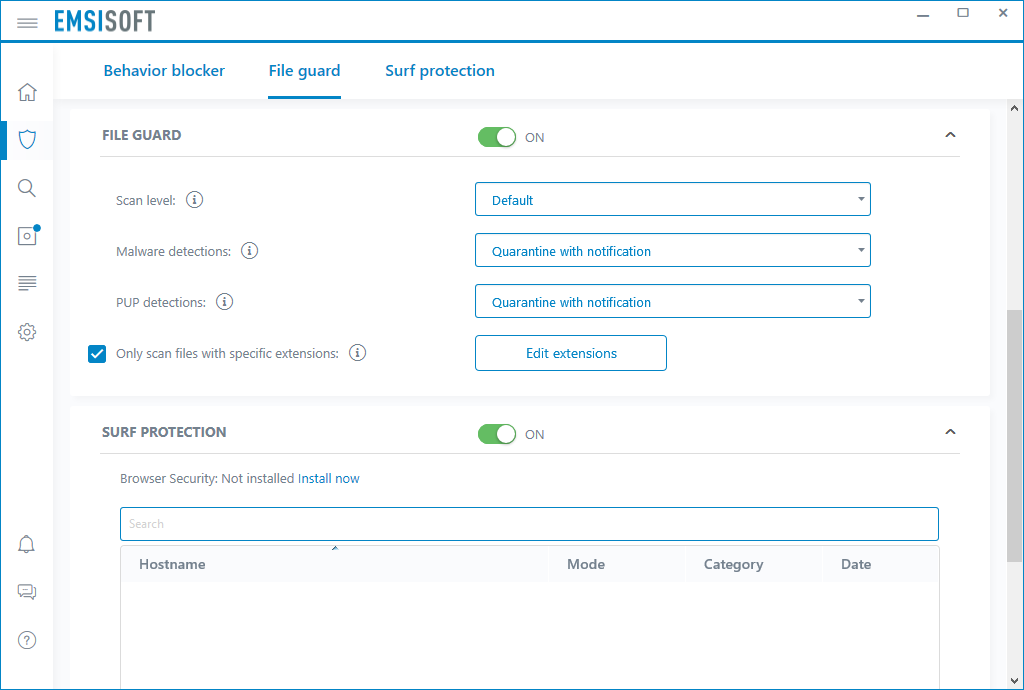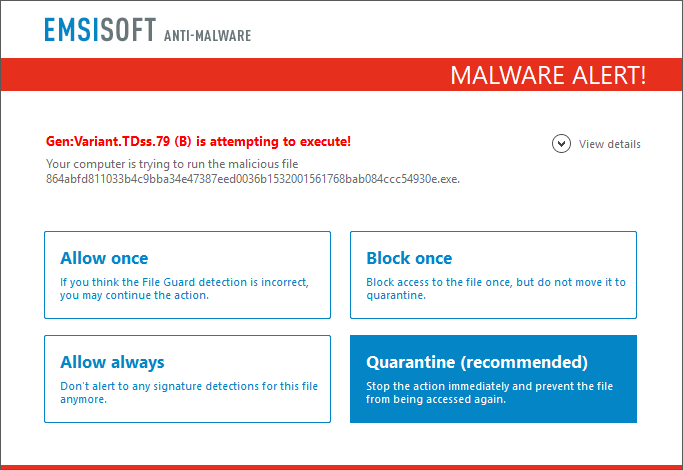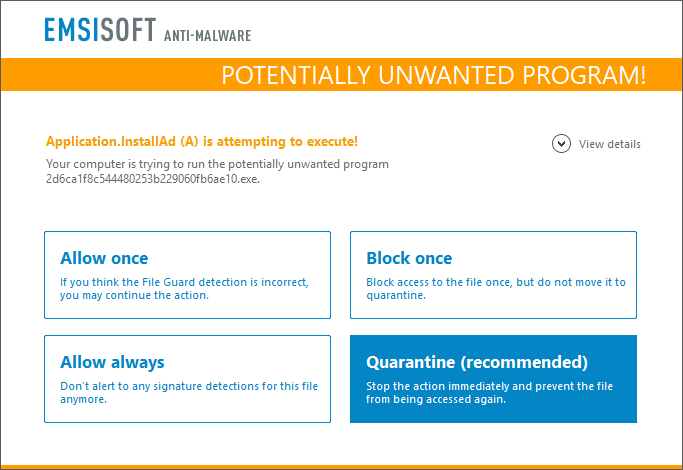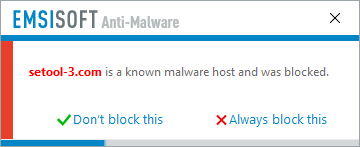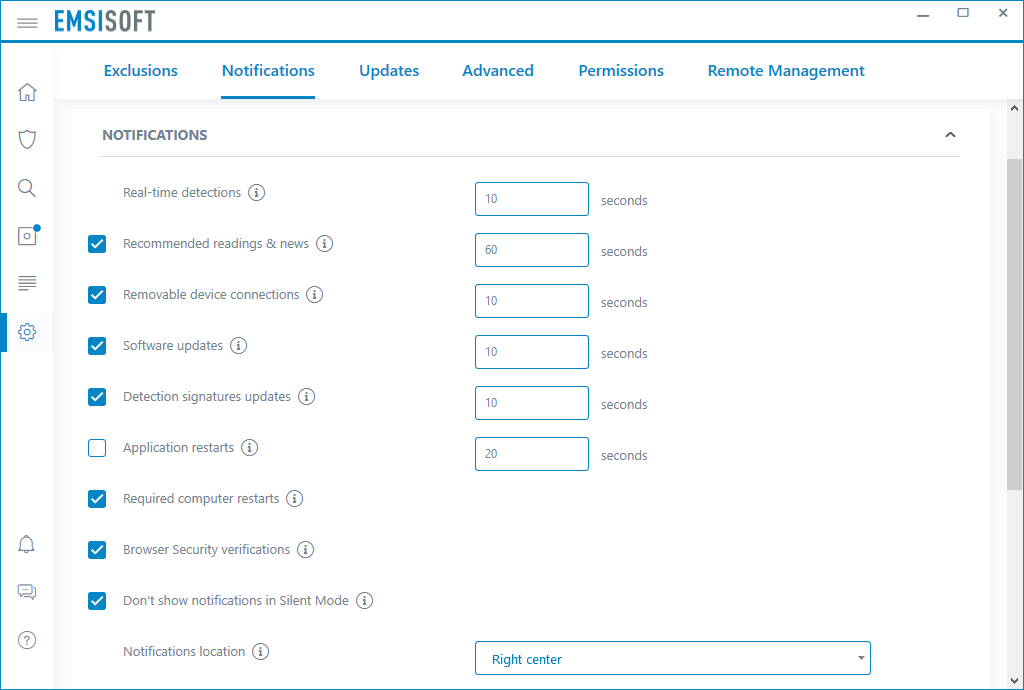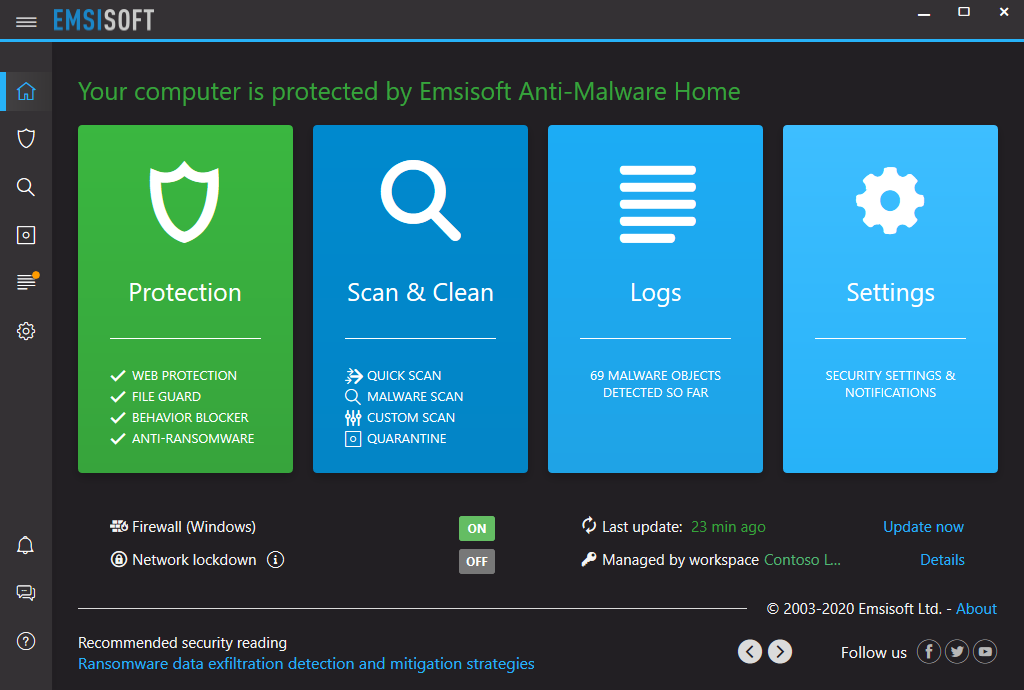 Our customer reviews speak for themselves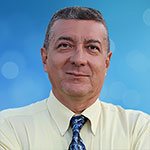 Emsisoft is top-notch when it comes to customer service and needs to be commended for its 'Service is Job #1' philosophy.
Sandee Rodriguez
USA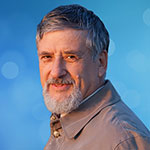 Emsisoft stands heads and shoulders above many other companies, of any kind, when it comes to the quality of their product and their Customer service department.
Josef Vykydal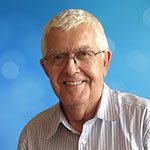 Both product and sales support exceed expectations in the accuracy and speed of their response as well as the friendly and 'can do' attitude they always display when dealing with me.
James De Burghe
United Kingdom
One word: Wow! Not only did I receive a response to my issue quickly, you nailed every single detail in your accurate diagnosis.
Nicholas Amaryll
France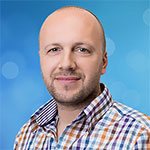 It's not the name recognition that counts but the quality of the product and the service behind it - and no one does antivirus better than Emsisoft.
Ed Vega
France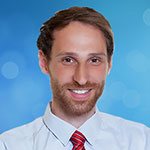 I am amazed how you all at Emsisoft react to correspondence so quickly. No fobbing off, no excuses, you do as you say.
Bernd Kalup
Germany
Emsisoft's unique benefits
Malware Removal Guarantee
Our malware removal experts will guide you to clean your system if required.
Money-Back Guarantee
Receive a full refund for up to 30 days after purchase if you're unhappy.
Technology Guarantee
Always receive all new software versions at no extra cost via auto-update.
No-Bloat Guarantee
Committed to maximum efficiency and protection, without slowdowns.
Customer Focus
Challenge our first-class support team with any questions around the product.
Free 30-day Trial Period
Convince yourself about the quality before purchasing anything.
Ethical Business
We don't betray our customers or sell their data for quick cash.
You might ask...
Can it replace my antivirus?

Absolutely. Emsisoft Anti-Malware Home is a complete antivirus solution that provides protection against all manner of threats that are lurking on the internet.

Why is it called "Anti-Malware" and not "Antivirus"?

Our lab has determined that classic viruses only make up less than 0.5% of total threats (in 2016). Using "Antivirus" would therefore be wrong by definition. We're perfectionists so we have elected to use the broader term "Malware" as it stands for all kinds of online threats.

What are the system requirements?

Basically any PC that is able to run Windows 7, 8 or 10. All features are available on x86 and x64 systems. Make sure you always have the latest service packs and security updates installed.

Where can I get answers on any other questions?

Please contact us through one of our support channels:

Forum: http://support.emsisoft.com
Email:

[email protected]