Merging Emsisoft Internet Security with Emsisoft Anti-Malware
August 10, 2017

5 min read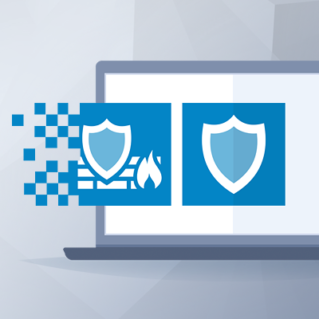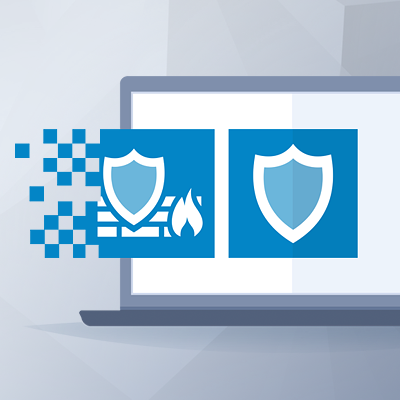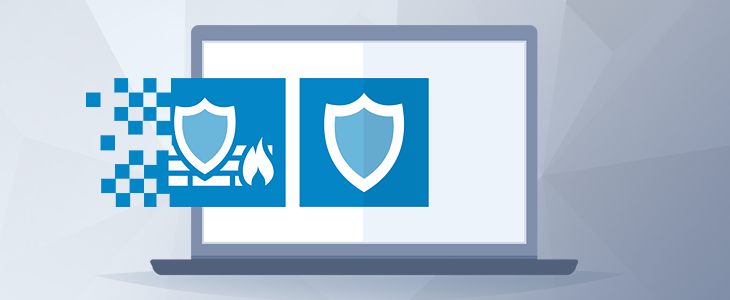 Starting 1 October 2017, Emsisoft Internet Security will be merged with Emsisoft Anti-Malware. While this may come as a bit of a surprise, there are many factors that have prompted this decision, and I would like to use this as an opportunity to share our reasoning:
A common base
Technically, both products have shared the same code base and even the same file feeds for online updates for the last couple of years. From a branding perspective, Emsisoft Internet Security has kind of been framed as an extended feature set edition of Emsisoft Anti-Malware. The only difference between the two products is Emsisoft Internet Security's built-in firewall component, which is responsible for its slightly higher price tag. While Emsisoft Internet Security was definitely a valuable product in years gone by, we believe that whatever protective advantages desktop firewalls once had over Windows Firewall are now minimal, if not negligible.
The job of firewalls
The main purpose of a desktop firewall is to shield your computer from attacks from the Internet. It does so by interrupting network communications initiated by foreign computers when they attempt to connect to a program that listens for input on your computer.
However, there are two things to consider here:
Most attack attempts from the outside are made impossible by the use of NAT routers (which includes just about every modern DSL modem), as they separate your inside network (LAN) from the Internet.
The built-in Firewall in Windows 7, 8 and 10 already does a pretty good job of blocking connection attempts from potentially dangerous computers that reside in the same network (e.g. in public WiFi) or on the Internet.
Malware and firewalls
We see our main job as protecting your computer from malware – and today's malware is generally quite unimpressed by firewalls. Connection attempts from the outside in are blocked by the Windows Firewall by default, and connections from the inside out are prevented by Emsisoft's multi-layer real time protection, and the Behavior Blocker in particular.
Emsisoft Firewall vs Windows Firewall
When Microsoft introduced the Windows Firewall in a late Windows XP Service Pack update, it was a bit of an embarrassing performance and the software could not be taken too seriously, which led us to build a stronger alternative. But with the release of Windows 7, the Windows Firewall started to do its job much more effectively, and the latest Windows 10 version pretty much does everything you could expect from a desktop firewall. Its only architectural flaw is that its settings (and firewall rules) can be freely edited by anyone or anything that attains the required permission level. In other words, if malware manages to run on the PC, it's able to allow itself to get through the firewall. That was one of the main reasons for us to maintain our own firewall component.
A better approach: Fortifying the Windows Firewall
Emsisoft Internet Security has always been highly configurable. While some of our more technically minded users might have appreciated the freedom to tweak settings to their heart's content, it has to be said the majority of our customers are (understandably!) not familiar with the technical intricacies of firewalls and were not always confident when using the software. This was problematic given the fact that a wrong configuration can potentially cause a lot of damage when it comes to malware protection. So, in the interests of protecting our customers, we thought it would be most beneficial if, moving forward, we simply rely on the Windows Firewall and use our software to cover its blind spot and ensure its settings can't be manipulated by malware from the inside.
How are we going to do that?
Well, one of Emsisoft's key strengths is creating Behavior Blocking technology that works. It allows us to detect and intercept malicious actions from active programs in real time before they can cause any damage. This technology now allows us to define behavior patterns that indicate illegitimate manipulations of Windows Firewall rules. We make sure Windows Firewall is as safe to use as our own firewall, so we can remove the redundancy of building and maintaining our own firewall code.
Therefore, we decided to end the product life-cycle of Emsisoft Internet Security and merge it with Emsisoft Anti-Malware, which receives the Windows Firewall fortifying enhancements in the version 2017.8 release.
Timeline
September 1st, 2017:
The new Windows Firewall Fortify feature will be part of the version 2017.8 release of Emsisoft Anti-Malware.
October 1st, 2017:
Existing Emsisoft Internet Security software will directly update to Emsisoft Anti-Malware version 2017.9 and the remaining license period will be extended as described below. No manual actions required.
Advantages for Emsisoft Internet Security customers
We appreciate that the decision and swift merging will come as a surprise to our loyal customers, so apart from the additional features already mentioned that ensure capable and secure firewall protection, we are sweetening the transition for existing Emsisoft Internet Security license holders:
By switching to Emsisoft Anti-Malware, your annual software license fee gets about 20% cheaper.
To compensate for the already paid higher product price, we will extend all active Emsisoft Internet Security license periods after October 1st by 50%. E.g. if you have 1 year left on your license, it will change to 1.5 years for free.
Malware protection capabilities of Emsisoft Anti-Malware will be improved due to less interference with firewall code.
Your Emsisoft protection software will get lighter on the system and there will be fewer incompatibilities with other products.
Less risk of misconfiguring the protection features.
We hope you think this is a fair deal and will make the transition to our flagship product as smooth as possible. Should you still be unhappy with the upcoming changes, we're happy to do partial refunds for your remaining license period.
For more details on the merger of Emsisoft Internet Security with Emsisoft Anti-Malware, please visit our dedicated FAQ helpdesk page.
As the cybersecurity landscape continues to evolve, we are continuing our mission towards a safer digital world for everyone. Today we have taken an important step in this journey, and we are excited to continue to improve our protection services for our customers.
Emsisoft Enterprise Security + EDR
Robust and Proven Endpoint Security Solution For Organizations of All Sizes.
Start free trial
Have a great, malware-free day!