New in 2022.3: Content Filtering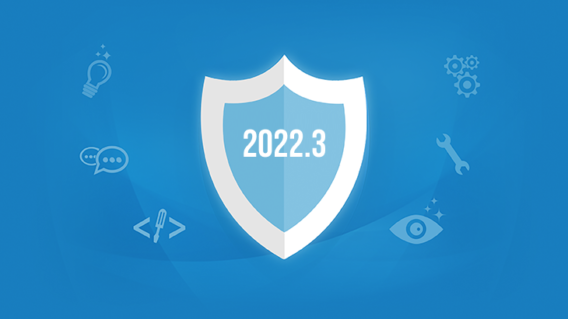 Our latest software update is here! In 2022.3, we have an exciting new feature to help you keep your users safe and productive:
New Content Filtering
Some types of websites are known to have a negative impact on productivity, and others shouldn't be accessed by workers (or children) at all. Our new Content Filtering feature allows you to block the following categories of websites with a single click:
Unwanted programs:
Websites that contain adware downloads and other sites that are misleading or have negative effects on your privacy.
Porn:
Websites engaged in the distribution of content not suitable for minors.
Gambling:
Websites related to online gambling, including virtual poker, casinos and sports betting.
Social Media:
Websites that enable users to create and share content or to participate in social networking.
Fake News:
Websites that deliberately publish fake news such as hoaxes, propaganda, and disinformation purporting to be real news.
How to enable Content Filtering
You can find the new settings exclusively in the Emsisoft Management Console. You can enable filtering either on the device level in Protection Settings, or for entire groups of devices in the Workspace Protection Policies.
Note that these settings won't be available in the Emsisoft endpoint protection software on your desktop. They can only be configured by the workspace administrator through the Emsisoft Management Console for security reasons.
All 2022.3 improvements in a nutshell
New Content Filtering feature.
Several minor tweaks and fixes.
New Content Filtering feature.
Improved user interface.
Several minor tweaks and fixes.
How to obtain the new version
As always, so long as you have auto-updates enabled in the software, you will receive the latest version automatically during your regularly scheduled updates, which are hourly by default.
Note to Enterprise users: If you have chosen to receive "Delayed" updates in the Update settings for your clients, they will receive the new software version no earlier than 30 days after the regular "Stable" availability. This gives you time to perform internal compatibility tests before a new version gets rolled out to your clients automatically.
Download now: Emsisoft Anti-Malware free trial.
Antivirus software from the world's leading ransomware experts. Get your free trial today.
Try It Now
Have a great and well-protected day!