Emsisoft Anti-Malware awarded VB100 in September 2022 tests
September 29, 2022

2 min read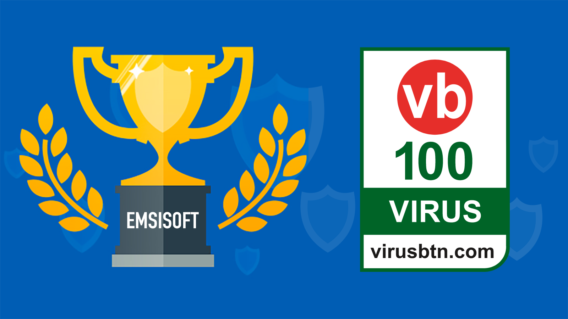 In September 2022, we took part in the VB100, a certification test designed to evaluate the detection capabilities of endpoint security products. The tests were conducted by Virus Bulletin, a well-known independent certification body that has been testing, reviewing, and benchmarking security solutions for more than 20 years.
The results of the tests have just been announced and we're delighted to report that Emsisoft Anti-Malware once again achieved certification!
The tests
The tests were performed on physical computers or virtual machines with specifications similar to those you would expect to find in an ordinary business environment. Security products were installed with default settings on a clean instance of Windows 10 Pro 64-bit with all recommended Windows updates installed.
The products were then exposed to thousands of malicious samples collected by malware experts and research groups, as well as a set of 100,000 non-malicious, regularly updated samples taken from popular software downloads. No malicious or clean samples were executed during the tests.
To be awarded the VB100 certification, a security product must achieve the following:
Detect at least 99.5 percent of malicious samples.
Generate no more than 0.05 percent false positives.
The results
Emsisoft Anti-Malware successfully detected 100 percent of the 2,431 malicious samples while generating zero false positives, and was subsequently awarded the VB100!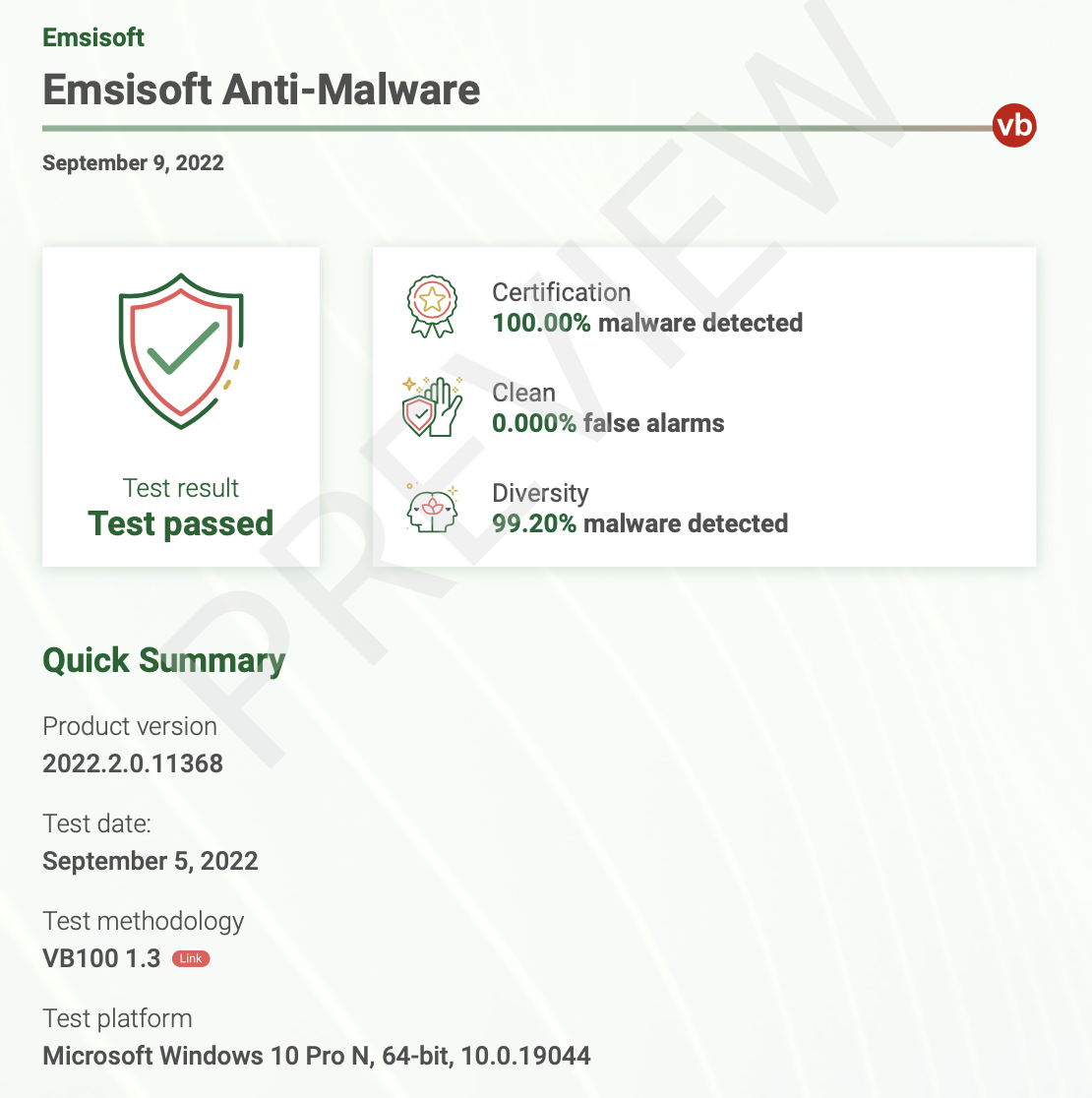 Click here to see the full report, or click here to check out some of the other awards we've won in the past.
Emsisoft Enterprise Security + EDR
Robust and Proven Endpoint Security Solution For Organizations of All Sizes.
Start free trial
About Virus Bulletin
Headquartered in the U.K., Virus Bulletin is an independent security information portal and certification body. The organization regularly performs tests designed to evaluate the protection capabilities of security products and help users make a more informed decision about their choice of antivirus software. A product that has earned a VB100 can be considered to have met a certain standard of quality in regard to malware detection.