New in 2022.10: Incidents handling enhancements
October 3, 2022

2 min read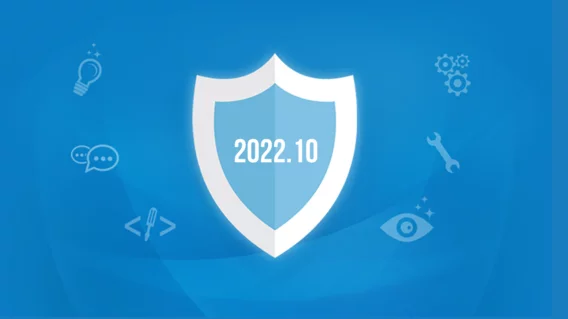 We just made dealing with malware detections and EDR events a whole lot easier and efficient. Log in to your Emsisoft workspace and go to the recently redesigned 'Incidents' panel.
On top of the page you'll see our new 'Top 5' filtering feature that groups all incidents in your selected time range by the different columns. A click on such a filtering option hides all rows that don't match the criteria. E.g. you can use this to select all security related events that were triggered by a single user account across any of your devices.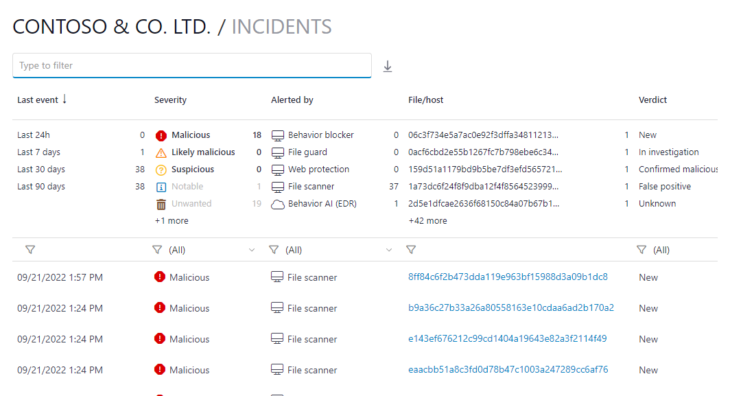 We recommend using the new filters to hide low-severity events and cut through the noise, so you only see alerts of malicious, likely malicious and suspicious detection events for further investigation.
In this software release we also improved the incidents details panel and added new events to the threat timeline, to get an even clearer pictures of what's going on on your devices.
All 2022.10 improvements in a nutshell
Several minor tweaks and fixes.
New top-5 group filters in incidents panel.
Improved timeline on incidents details panel.
Several minor tweaks and fixes.
How to obtain the new version
So long as you have auto-updates enabled, you will receive the latest version automatically during your regularly scheduled updates.
Note to Enterprise users: If you have chosen to receive "Delayed" updates, client systems will receive the new version no earlier than 30 days after the regular "Stable" availability.
Emsisoft Endpoint Protection: Award-Winning Security Made Simple
Experience effortless next-gen technology.
Start Free Trial
Have a great and well-protected day!