New in 2023.5: More performance improvements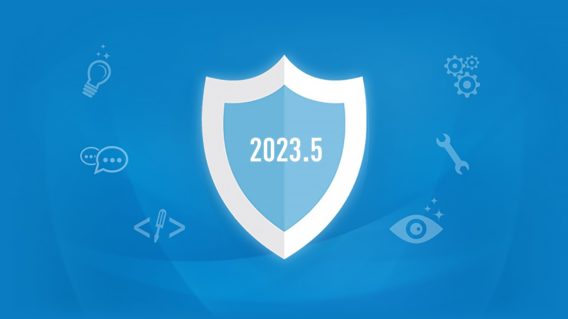 We want our solutions to be so efficient that you barely notice when they're running in the background. In keeping with that objective, this month's update is once again focused on performance improvements and speed optimizations.
After this update, you should find that applications open more snappily, and that scans are speedier due to revisions made to the engine code.
In addition, we have made significant improvements to the Emsisoft Management Console. The device list in your Workspace Dashboard is now more responsive, with less data-reload flickering and improved scroll behavior.
At Emsisoft, we believe in delivering maximum protection with minimum resource use, and we hope this update will help ensure our products continue to provide you with a second-to-none experience.
Reduced the overall performance impact of real-time protection by almost 50%.
Improved scan speed for archive files (zip, rar, etc).
Improved user interface responsiveness and main menu animation.
Improved scans of network shares.
Improved cloud connectivity and connection security.
Fixed an issue that potentially prevented external USB devices from being formatted.
Several other minor tweaks and fixes.
Improved data refresh behavior for workspaces and device lists to make them more responsive.
UI improvements.
Several minor tweaks and fixes.
How to obtain the new version
So long as you have auto-updates enabled, you will receive the latest version automatically during your regularly scheduled updates.
Note to Enterprise users: If you have chosen to receive "Delayed" updates, client systems will receive the new version no earlier than 30 days after the regular "Stable" availability.
Emsisoft Endpoint Protection: Award-Winning Security Made Simple
Experience effortless next-gen technology.
Start Free Trial
Have a great and well-protected day!