New in 2023.8: Device management quick-tasks, passkeys authentication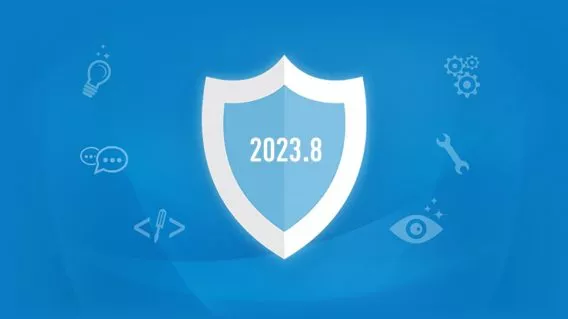 Occasionally, smaller features can have a major impact on a security admin's work efficiency. That is especially true when it comes to threat remediation tasks. Many of our customers approached us with a wish for a quick-tasks feature that allows them to quickly execute common device-related actions remotely. In particular:
Device isolation: For a network lockdown during potential threat investigations.
Reboot: To verify if remediation was successful.
Shutdown: In emergency situations or when actions have been completed.
System restore: To revert the entire system to a previous state.
Uninstall protection: To remove Emsisoft endpoint protection.
You can find the new quick-tasks in the device screen: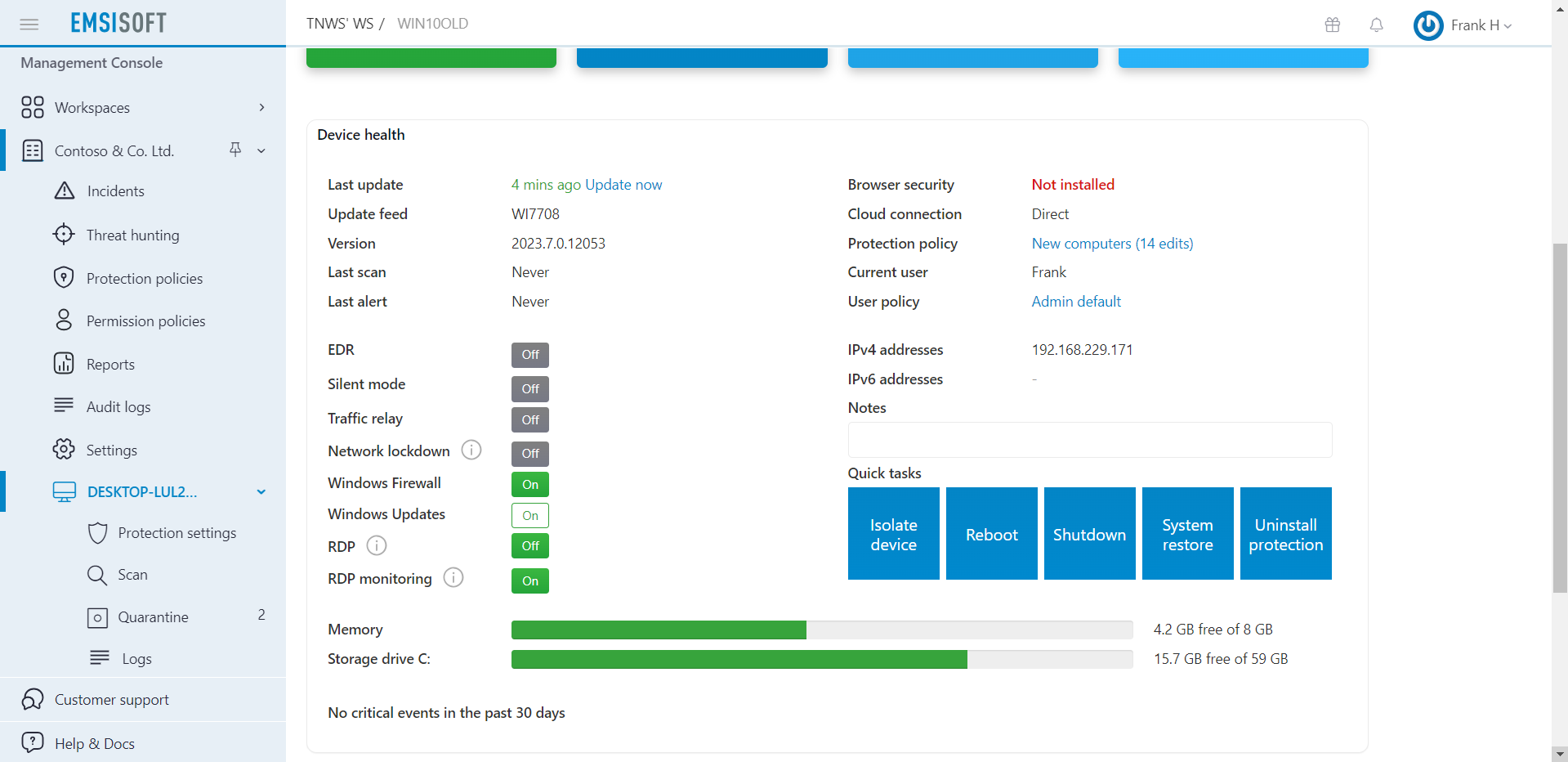 Quick-tasks are also available through bulk actions in your workspace dashboard: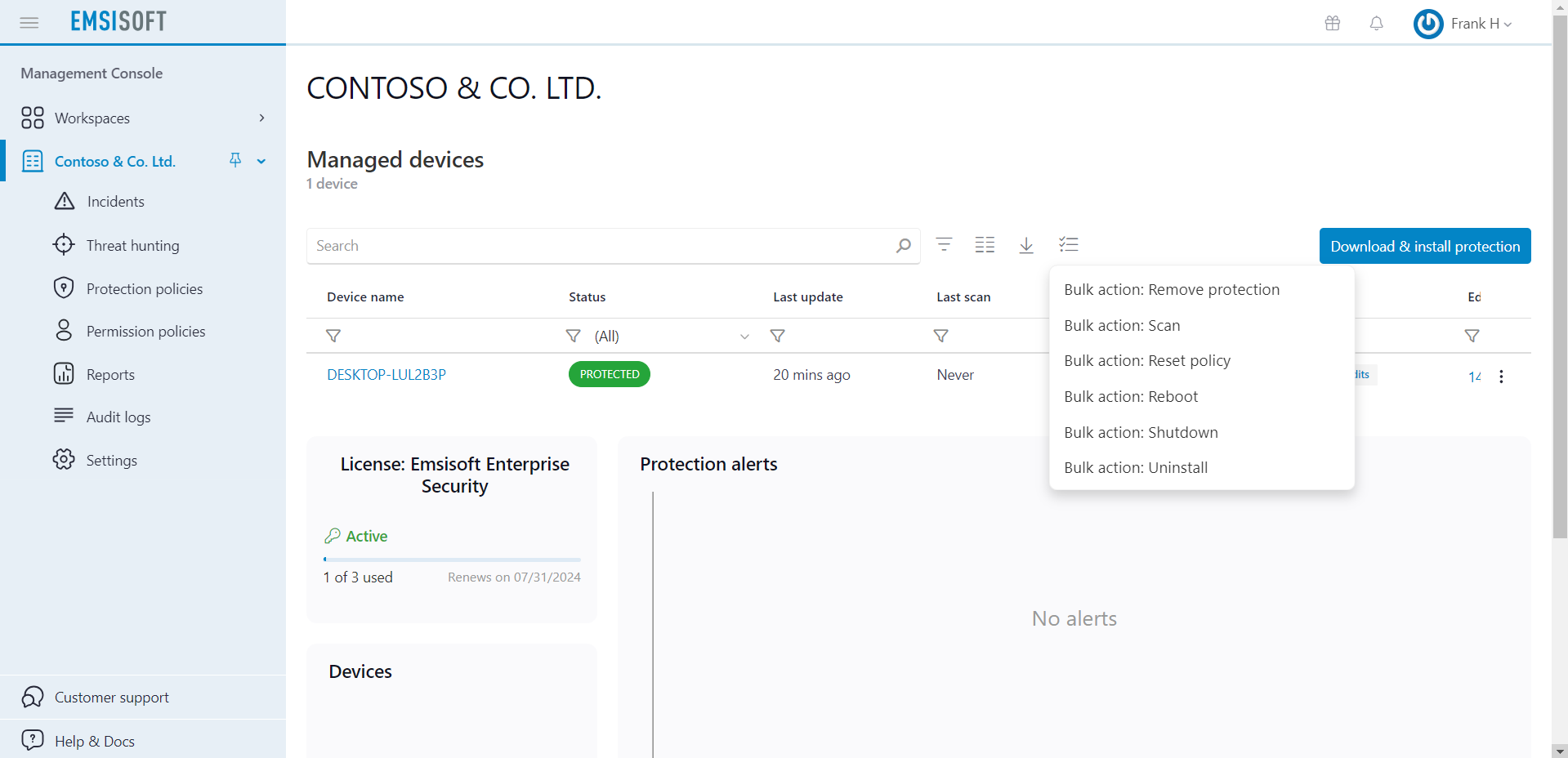 The cherry on top of this month's release is the new passkeys authentication. Passkeys are the next technological step in 2FA authentication, but are making things easier than ever. If your device comes with a biometric sensor like fingerprint scanner or face-identification, you can now use that to securely login at MyEmsisoft. We acknowledge that access to your endpoint protection admin console must be protected to the highest possible standards.
Please find the new (optional) passkeys authentication in your user profile.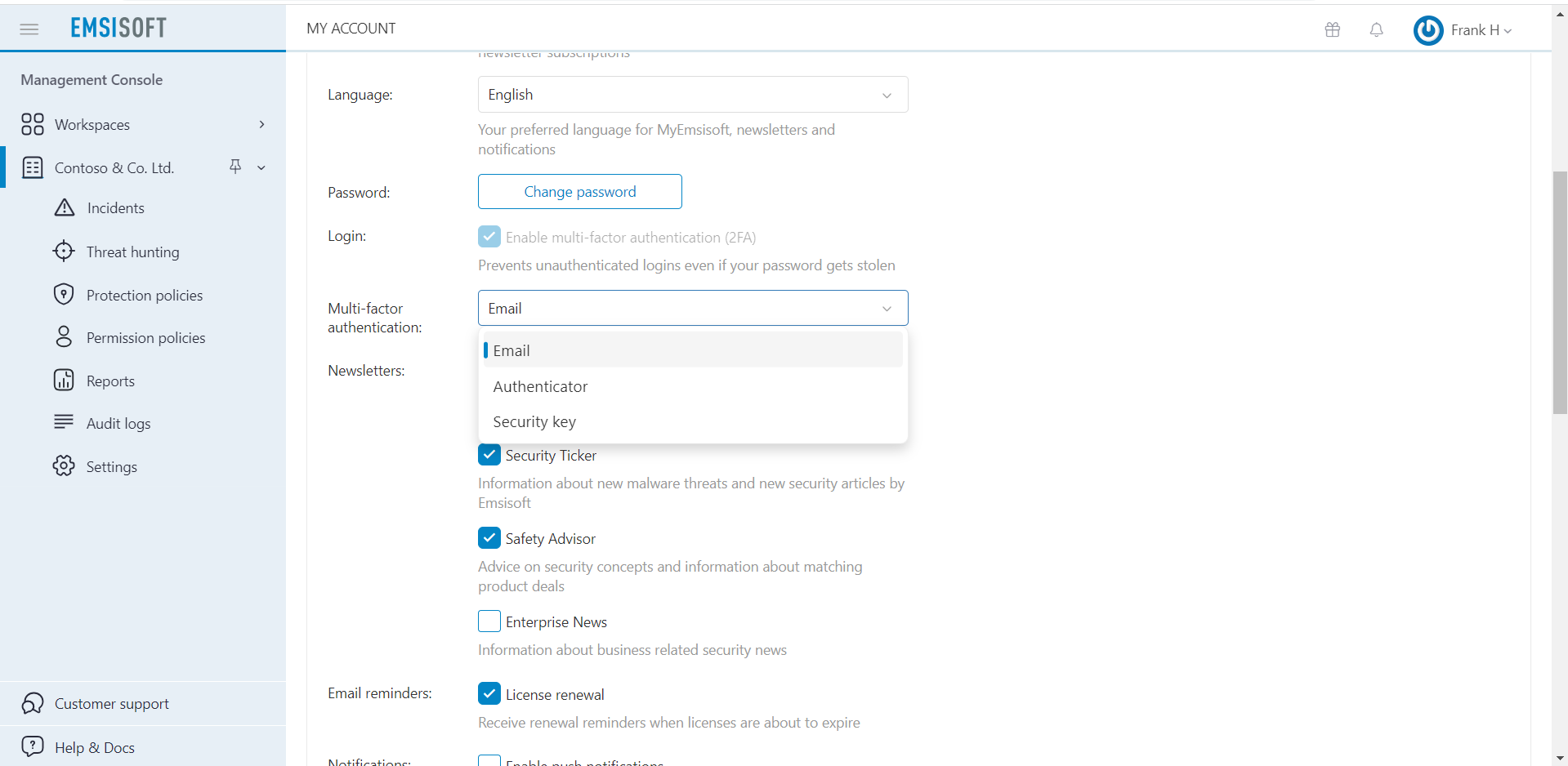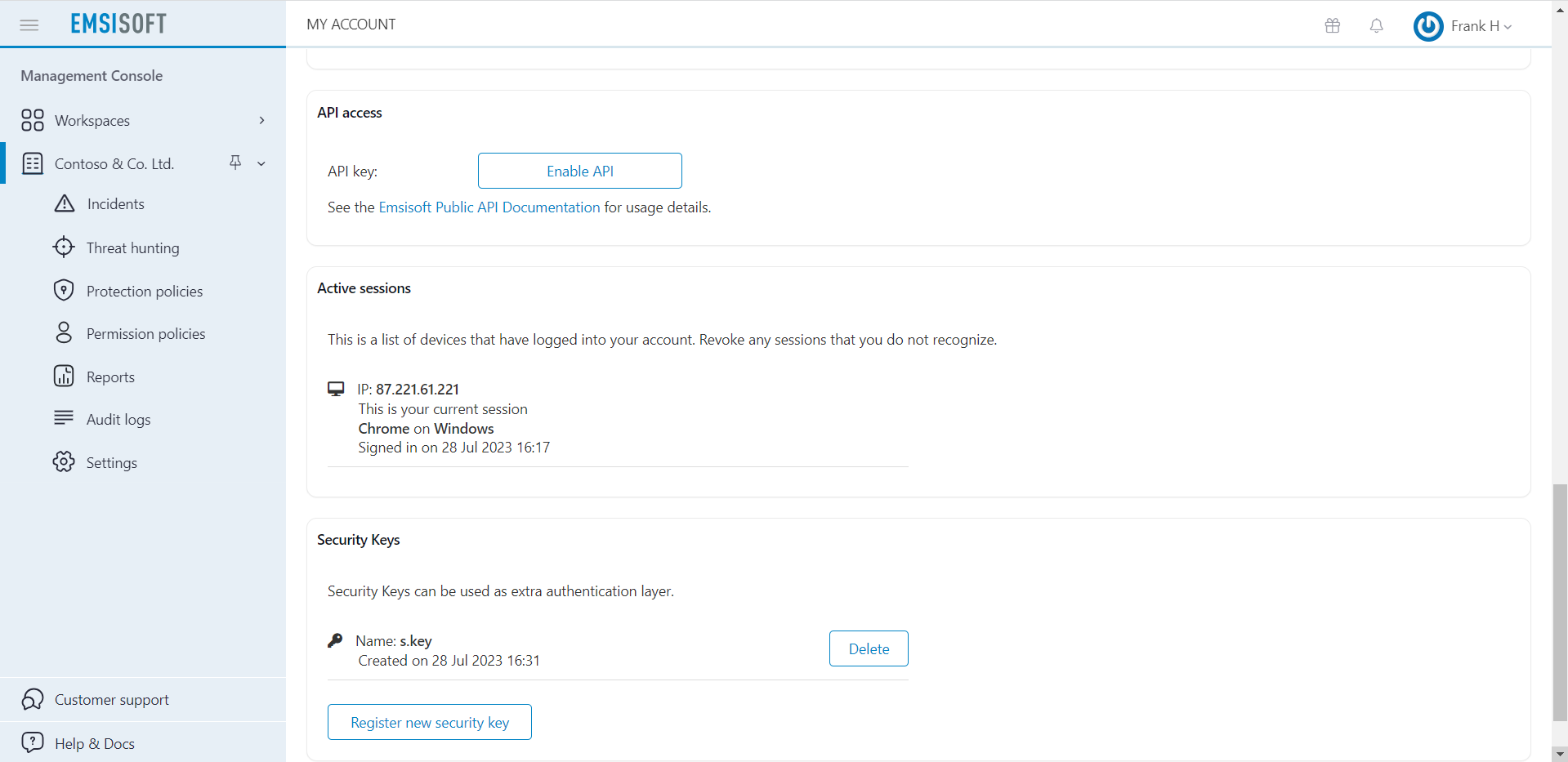 Improved Behavior Blocker, reduced false alerts.
Several other minor tweaks and fixes.
New quick-tasks for device isolation, reboot, shutdown, system restore and uninstall protection.
New bulk actions for quick-tasks.
New passkeys authentication.
New integration scripts for Pulseway RMM.
Several minor tweaks and fixes.
To find out more about the mechanics of implementing a Pulseway integration, check out our Help article.
How to obtain the new version
So long as you have auto-updates enabled, you will receive the latest version automatically during your regularly scheduled updates.
Emsisoft Enterprise Security + EDR
Robust and Proven Endpoint Security Solution For Organizations of All Sizes.
Start free trial
Note to Enterprise users: If you have chosen to receive "Delayed" updates, client systems will receive the new version no earlier than 30 days after the regular "Stable" availability.