Emsisoft Business Security
Worried about Security? Don't be.
For Windows 7/8.1/10 (Server 2008 R2/2012/2016/2019) - Version 2019.10.0.9803 - Released: 10/31/2019

Forget viruses - Today's threats come in new shapes and are called Malware
Ransomware
The most significant business security threat. The average ransom demand is $13,000 with recovery and business interruption costs running to 10 times that amount.
Bots/Backdoors
They turn your PC into a remote controlled zombie. Your computing power is collectively sold on the black market to send spams, attack others or store illegal content.
Banking Trojans
Hackers use phishing techniques and keyloggers to get your most valuable passwords and empty your bank- or PayPal-accounts invisibly within seconds.
PUPs
Potentially Unwanted Programs that mess up your computer with useless browser toolbars, tons of commercials and other bulk that slows down the PC.
2 in 1: Emsisoft's high performance dual-engine scanner
How does it scan faster with two scanners than most others with just one?
Emsisoft Business Security not only detects more because it uses the full power of two major antivirus- and anti-malware technologies, it also scans quicker because of the efficient combination of the scanners.

Any unnecessary duplicates in detection are avoided, enabling the least impact on memory and overall hardware resources.

View technology details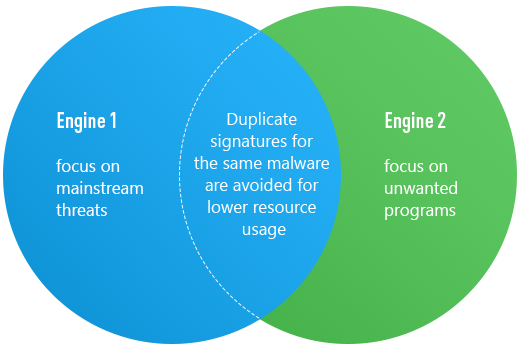 4 proven protection layers to block online threats on all levels
Surf Protection
If you unintentionally try to view a website that spreads trojans, spyware, or any other type of malicious software, Emsisoft Business Security will prevent you from connecting and getting infected.
Real-time File Guard
This real-time protection layer checks all downloaded and modified files with the awarded super-fast Emsisoft dual-engine scanner. The best: You won't even notice it's there for you 24/7.
Behavior Blocker
To stop brand new threats that aren't yet known by signatures, Emsisoft Business Security continually monitors the behavior of all active programs and raises an alert as soon as something suspicious occurs.
Anti-Ransomware
Custom-built behavioral monitoring stops ransomware before it can encrypt precious business data.
300.000 new threats every day >>

Your Safe PC
Stops Ransomware. Before it encrypts your files.
Emsisoft's Anti-Ransomware protection layer is custom-built to detect behavioral patterns of ransomware attacks and stop them before your files can be encrypted. Other anti-ransomware solutions rely on detection of repeated encryption, so your most valuable files may already be lost before they act.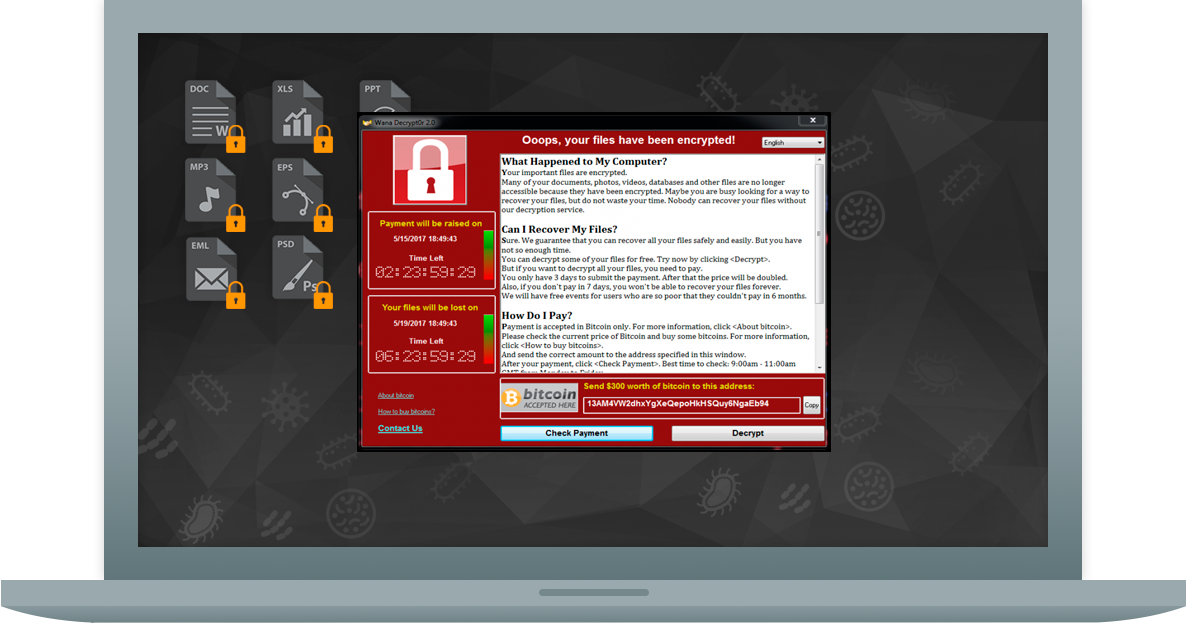 No ransomware protection
Emsisoft Anti-Ransomware enabled
Includes one of the most advanced command line scanners on the market
For system administrators, security experts, and experienced command line users. Automate your malware scanning workflows with very low resource usage. All features of the regular Emsisoft scanner are supported via command line. More on Emsisoft Commandline Scanner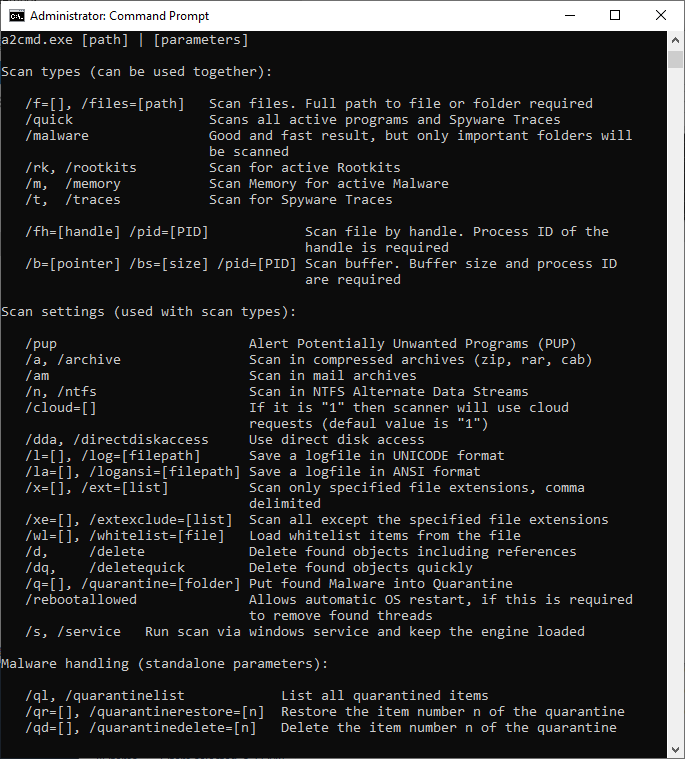 For standalone portable scanning with the awarded Emsisoft scanner, please check out our Emsisoft Emergency Kit Pro.
Optional: Add protection for your Windows Server with Emsisoft Enterprise Security
This upgrade enables installation on Windows Server operating systems and provides optimized protection for unattended servers.
Included: Manage your protection remotely with Emsisoft Cloud Console
With Emsisoft Cloud Console, security administrators can deploy protection, change device settings, enforce team policies and permissions, run malware scans, monitor protection status, respond to alerts, analyze forensic logs and review security reports.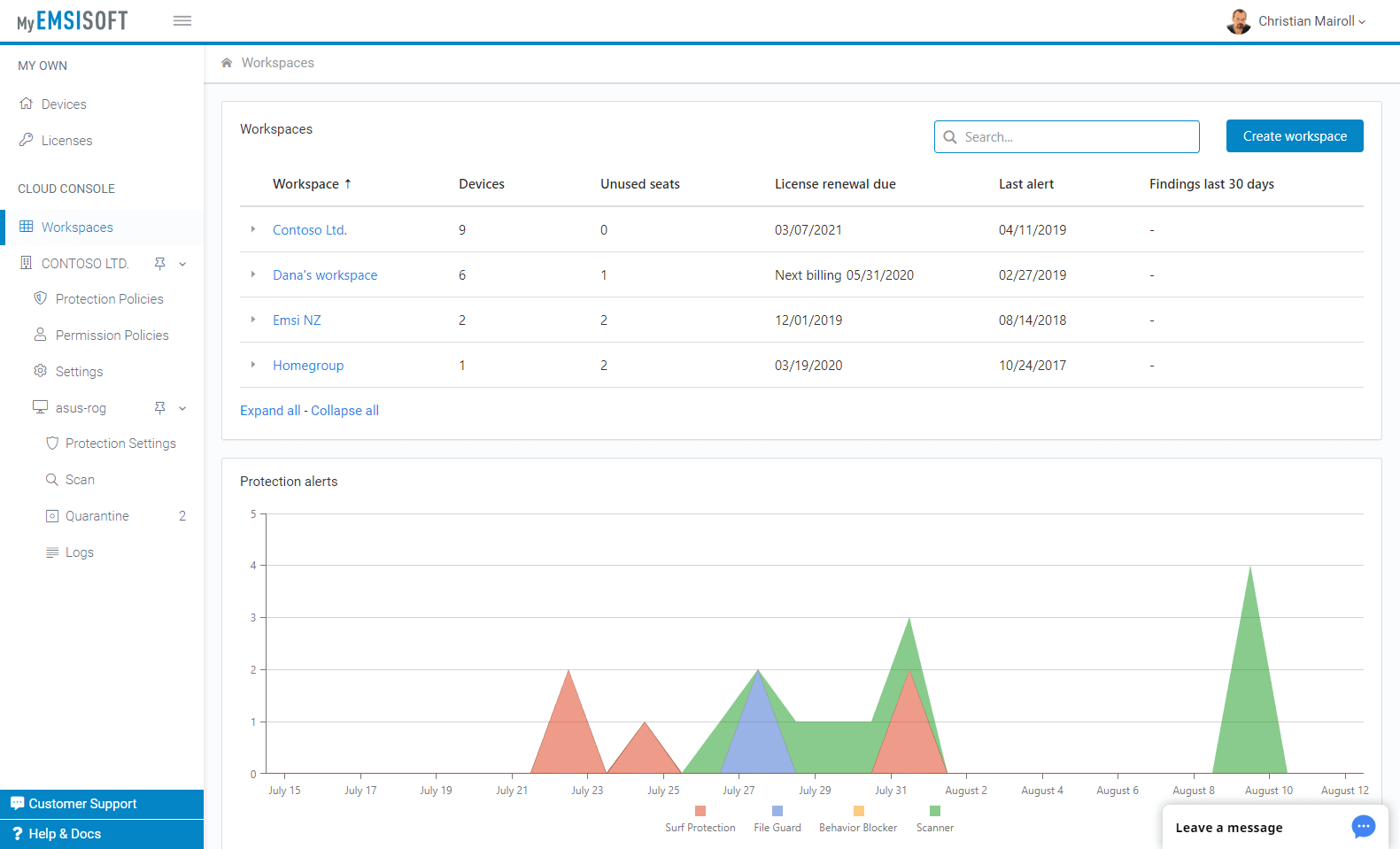 Integration with third party platforms
AV-Comparatives Malware Protection Test - September 2018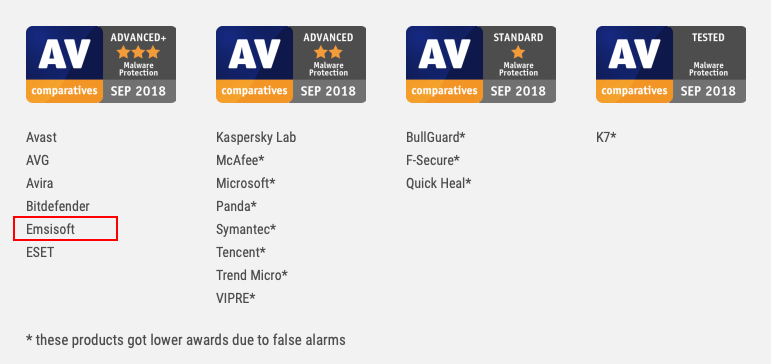 See how easy to use it is
Our customer reviews speak for themselves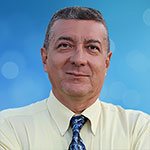 Emsisoft is top-notch when it comes to customer service and needs to be commended for its 'Service is Job #1' philosophy.
Sandee Rodriguez
USA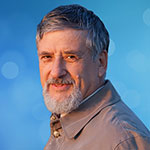 Emsisoft stands heads and shoulders above many other companies, of any kind, when it comes to the quality of their product and their Customer service department.
Josef Vykydal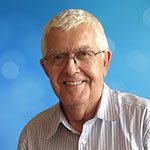 Both product and sales support exceed expectations in the accuracy and speed of their response as well as the friendly and 'can do' attitude they always display when dealing with me.
James De Burghe
United Kingdom
One word: Wow! Not only did I receive a response to my issue quickly, you nailed every single detail in your accurate diagnosis.
Nicholas Amaryll
France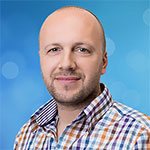 It's not the name recognition that counts but the quality of the product and the service behind it - and no one does antivirus better than Emsisoft.
Ed Vega
France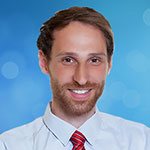 I am amazed how you all at Emsisoft react to correspondence so quickly. No fobbing off, no excuses, you do as you say.
Bernd Kalup
Germany
Emsisoft's unique benefits
Malware Removal Guarantee
Our malware removal experts will guide you to clean your system if required.
Money-Back Guarantee
Receive a full refund for up to 30 days after purchase if you're unhappy.
Technology Guarantee
Always receive all new software versions at no extra cost via auto-update.
No-Bloat Guarantee
Committed to maximum efficiency and protection, without slowdowns.
Customer Focus
Challenge our first-class support team with any questions around the product.
Free 30-day Trial Period
Convince yourself about the quality before purchasing anything.
Ethical Business
We don't betray our customers or sell their data for quick cash.