Emsisoft Anti-Malware & Emsisoft Internet Security 10 available!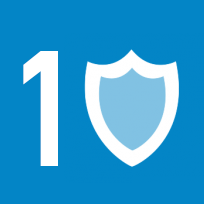 Our team is proud to announce a brand new version of our main protection suites. The biggest changes were done under the hood, making both products even better in keeping your digital life safe.
Version 10 – What's in:
"We spent quite some effort in tweaking the speed" says our CTO
What he actually means is: A complete scan of all files on a reasonable modern computer now takes only six and a half minutes where it used to take half an hour before. And a typical "Malware Scan" which was previously known as "Smart Scan" went down from 13 minutes to only 24 seconds. That's a scan time reduction of 97%. Wow!
A recent study showed that people value performance of their antivirus/anti-malware the most, so we looked hard at areas where we can take better advantage of modern hardware and where we can use limited hardware resources more efficiently, while improving the quality of detection even further. As a result, we have changed the way the dual-scan engine reads files from disk. It does not only use the full potential of fast SSD storage devices and multi-core processors, but also reads data in the most effective way for low memory usage now.
A product that respects your privacy – No excuses
9 out of 11 well known antivirus/anti-malware products track and submit all your visited websites to some far-away server, AV-Comparatives concluded. Emsisoft doesn't. Period.
We're serious about protecting your data and your privacy. Therefore we have created a new settings panel that provides sophisticated access to various software options that may have any impact on your privacy, such as participation in individual features of the Emsisoft Anti-Malware Network. Just turn any of them off if you feel uncomfortable.
A Behavior Blocker that gives you full control over running programs
What if you could combine the Windows Task Manager's quick view on active programs with the power and knowledge of a Behavior Blocker? Please open the new Behavior Blocker panel at the Protection menu to find out yourself. There you'll find all programs that are not known to be safe and worth investigating at hand within seconds.
Known to be easy to use – Now even more flexible and efficient
Our development team spent quite some time in following our customer's requests – as usual. You can now flexibly schedule multiple scans and connect them with various events such as scans directly after PC startup, or a weekly scan on each Friday after work. Hundreds more major and minor user interface improvements were implemented too.
Get your new favorite security software today
If you already run an older version on your PC, you will receive the brand new software automatically via the built-in online update. If you are new to Emsisoft please download the product of your choice and test it up to 30 days for free to convince yourself:

For a limited time only, 1-year licenses of Emsisoft Anti-Malware are available for only $29.95 and Emsisoft Internet Security for only $39.95. And because we want to reach more people with this amazing new version, we're adding two more license keys on top for you to give to friends or family members. This means that you can make two people happy with a free Emsisoft product for a year. Our only condition for this deal is that these extra licenses can not be used by yourself to merge with or extend your other keys, and they must be used within two months from your purchase or they will expire.
By the way: If you're renewing your license now, you'll also receive the two free giveaway licenses on top!
Emsisoft benefits that haven't changed

Malware Removal Guarantee
Our malware removal experts will always help you clean your system. This service is free of charge and has no obligations.

Emsisoft Technology Guarantee
As always, all customers who already own a valid license will receive this new version at no cost, through the integrated online update function. No re-installation is necessary. We don't just sell software – we are committed to keeping your PC clean.

Free 30-day Trial Period
It is vital to us that you are given the opportunity to judge the quality of our products and services for yourself before purchasing them. Test any of our products for free for 30 days!

Money-Back Guarantee
Should you not be satisfied after purchasing our products, you can receive a full refund for up to 30 days after purchase.

Loyalty Bonus
License renewals after the first year cost 25% less, and with every additional year that you remain our customer, you will receive an additional 5% price cut – up to a 60% discount!

Customer Focus
Do not hesitate to bombard our first-class support team with questions on malware, licensing or product features.

Ethical Business
Today, many software companies aim for quick cash, even if that means mistreating or fooling their customers. Emsisoft has never, and will never, play that game.
System Requirements
Emsisoft Anti-Malware 10 and Emsisoft Internet Security 10 run on virtually any PC that has Windows XP, Vista, 7, 8 or 8.1. With full x64 support from Windows 7 onwards.
Emsisoft Anti-Malware for Server 10 is based on Emsisoft Anti-Malware, but is specifically designed to protect Windows Server 2003, 2008 and 2012 (including R2) systems.
Minimum Hardware: 1 GB RAM (ideally 2 GB), 1024×768 screen resolution.
Screenshots
Download now: Emsisoft Anti-Malware free trial.
Antivirus software from the world's leading ransomware experts. Get your free trial today.
Try It Now