How managed antivirus is changing the way companies approach business security
January 19, 2021

4 min read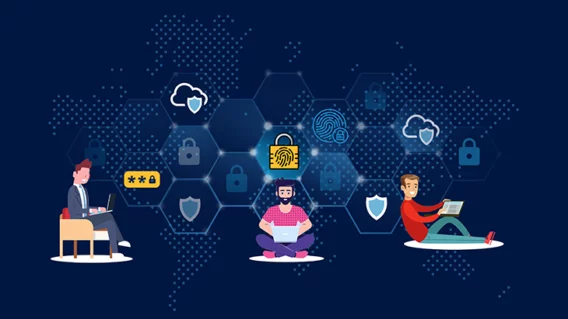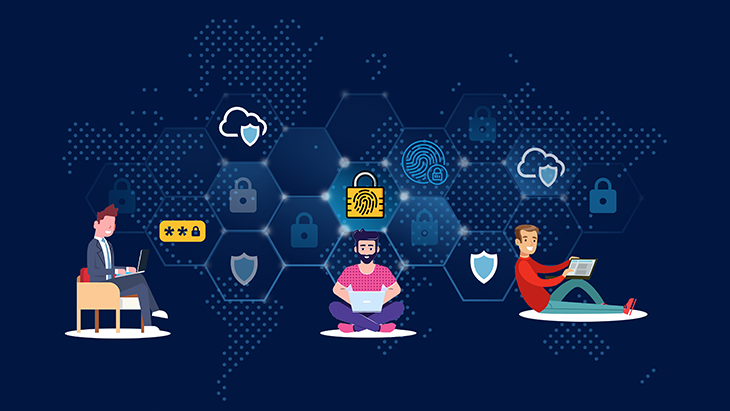 Not all companies have the resources, expertise or desire to maintain a dedicated IT security team. In the past, this might have meant that end-users were responsible for managing antivirus software on their endpoints, which inevitably led to updates not being applied, questionable applications being whitelisted and, ultimately, business networks being more vulnerable to malware.
Managed antivirus offers an efficient and cost-effective alternative. With managed antivirus, companies can effectively outsource their antivirus management needs to an IT specialist, which enables businesses of all sizes to maintain a high level of malware protection.
In this blog post, we'll explore the benefits of managed antivirus, the responsibilities of a managed antivirus provider and what Managed Service Providers (MSPs) should look for in an MSP antivirus product.
What is managed antivirus?
Managed antivirus is a new and rapidly growing service in which one company – typically an MSP – is responsible for handling the antivirus requirements of another company.
This arrangement allows the managed company to maintain a robust malware solution without the overheads and logistical challenges of keeping an in-house IT team. Removing antivirus management responsibilities from internal staff prevents employees from misconfiguring security software settings, which further reduces the risk of malware infection.
The responsibilities of a managed antivirus provider
While every MSP is different, most tend to offer an end-to-end solution that encompasses every aspect of antivirus management, including deployment, monitoring and threat remediation. Services may include:
Software deployment
Software configuration
Update management
Event monitoring
Log analysis
License management
What are the advantages of managed antivirus?
Managed antivirus gives businesses immediate and affordable access to a dedicated IT team. Some of the main benefits include:
Access to security expertise: MSPs are experienced IT specialists and understand how to implement and maintain a robust cybersecurity solution. Managed antivirus allows businesses to access and utilize the resources of expert security personnel without maintaining an internal IT security team.
Reduced administrative burden: Managed antivirus can also be beneficial from an administrative perspective. By outsourcing routine antivirus management tasks, businesses can free up internal resources, improving bandwidth and allowing IT staff to focus on higher priority work.
Efficient patch management: Antivirus vendors regularly release updates to ensure their product is capable of detecting the latest threats. MSPs monitor the protection status of endpoints to verify that all security patches and signature updates are applied successfully.
Fast response: A quick response is crucial for containing threats and preventing malware from spreading across the network. MSPs have the capabilities to continuously monitor a company's network and quickly respond to suspicious events.
Reliable protection: Managed antivirus is completely controlled by the MSP. Staff are unable to access or change security settings, which reduces the risk of malware infection due to software being disabled or misconfigured.
What MSPs should look for in MSP antivirus software
For MSPs who wish to offer antivirus management services, finding the right MSP antivirus software is crucial. While there are many options on the market, the quality and usability of the software vary substantially between vendors. The following factors should be considered when selecting MSP antivirus software:
Protection capabilities: The defining feature of any MSP antivirus software is how effectively it can defend business networks from malware. MSPs need to be confident that the prospective antivirus solution can reliably protect their clients from both known and emerging malware.
Workflow efficiency: Managing the security software of thousands of endpoints can be extremely time-consuming. The best MSP antivirus software includes time-saving features that can streamline daily workflows and allow MSPs to efficiently manage the security needs of all their clients.
Cloud-based management: Cloud-based MSP antivirus software enables MSPs to remotely deliver a comprehensive security service. MSPs should be able to perform all antivirus management tasks, including deployment, configuration, maintenance, incident response and license management, without setting foot on-site. This allows for greater operational efficiency and superior protection for clients.
Support: MSPs also need to consider whether their antivirus partner will be available to answer questions and resolve any technical issues with the product. For best results, MSPs should seek vendors who offer support from real cybersecurity professionals.
Managed antivirus is changing the way businesses approach cybersecurity. Outsourcing antivirus management enables companies to tap into the collective expertise of a dedicated IT security team while freeing up in-house resources to focus on more important tasks. MSPs that wish to offer managed antivirus services should take the time to find a solution that can help them simplify daily management tasks while providing their clients with strong endpoint protection.
Protect your device with Emsisoft Anti-Malware.
Did your antivirus let you down? We won't. Download your free trial of Emsisoft Anti-Malware and see for yourself.
Start free trial