New in 2021.9: Windows 11 ready, changes in email notifications
September 1, 2021

3 min read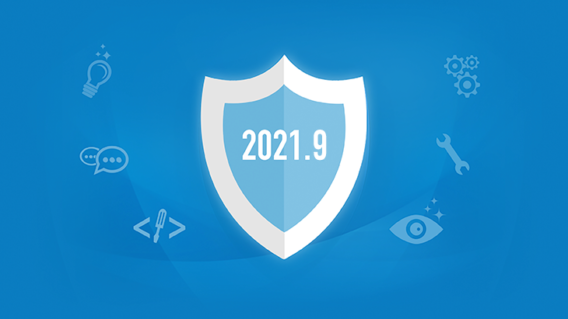 Windows 11 is coming soon: We're ready!
The next major version of Microsoft Windows is just around the corner. Our Quality Assurance Team has tested our software on the latest preview version of Windows 11 and can confirm that all current Emsisoft protection products work as expected. We will continue to test upcoming beta versions of Windows 11 until the final release.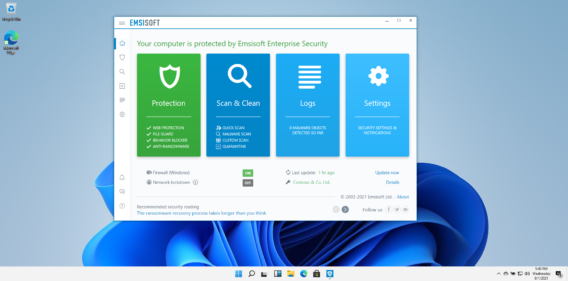 Just a reminder: support for old Windows versions has finally ended. As announced earlier, we no longer support legacy versions of Windows 7, 8, 8.1, Servers 2008 R2 and 2012, and no longer provide our software for 32 bit operating systems. This move reflects Microsoft's main support timeline.
Announcement regarding email notifications
The ability to receive real-time notifications by email is an important feature for security administrators who look after larger numbers of devices. Before we launched the Emsisoft Management Console, notifications could only be set directly in the endpoint protection software on the desktop. Later on, we added even more powerful notification features in the Management Console, including support for webhooks/APIs.
With this update, we would like to inform you that we're going to phase out notifications that are set on the desktop. We believe this is the right move for multiple reasons:
It's getting increasingly confusing for administrators to have multiple locations for features that essentially do the same thing. Moving notifications exclusively to the Management Console simplifies and eases overall usability.
Setting notifications desktop-side requires you to enter your SMTP account details for sending emails. We prefer to NOT have access to this information of yours for security reasons. The Management Console uses the Emsisoft mailing system to deliver notification emails safely.
How to migrate notifications
If you currently use the email notifications feature in Emsisoft, either via the desktop application or via protection policies in the Management Console, please disable them now.
Go to your workspace settings page at the bottom of the Management Console menu on the left, scroll down to 'Email notifications & webhooks' and configure them as per your requirements.
Note that the old way of setting up notifications will be removed with the release of version 2021.10 next month.
All 2021.9 improvements in a nutshell
Changed the default scan priority of new scheduled scans and the existing default scheduled scan (when disabled) to 'Reduced.' This addresses a common customer request to preserve system resources for other tasks during scheduled scans.
Improved license expiration handling.
Improved stability.
Several minor tweaks and fixes.
Several minor tweaks and fixes.
How to obtain the new version
As always, so long as you have auto-updates enabled in the software, you will receive the latest version automatically during your regularly scheduled updates, which are hourly by default.
Note to Enterprise users: If you have chosen to receive "Delayed" updates in the Update settings for your clients, they will receive the new software version no earlier than 30 days after the regular "Stable" availability. This gives you time to perform internal compatibility tests before a new version gets rolled out to your clients automatically.
Have a great and well-protected day!
Protect your device with Emsisoft Anti-Malware.
Did your antivirus let you down? We won't. Download your free trial of Emsisoft Anti-Malware and see for yourself.
Start free trial