New in 2023.4: Performance improvements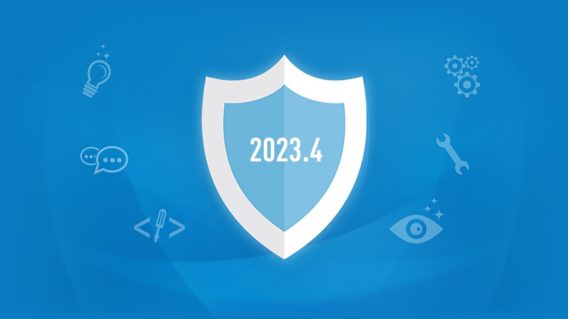 This month's update focuses on performance optimization: startup speed, cloud protection data processing speed, user interface responsiveness, and minimizing overall system impact. The optimizations will ensure your protection software continues to be highly usable, while the improvements to cloud processing speeds will ensure you continue to have the best possible security.
Check out the redesigned and simplified workspace dashboard:
Improved application startup speed.
Improved user interface responsiveness.
Improved ransomware protection.
Improved protection state reporting to Management Console.
Fixed a potential DLL hijacking vulnerability in the web installer.
Several minor tweaks and fixes.
Improved loading speed of workspace dashboard.
Improved responsiveness of device list.
Improved incidents remediation, providing more information about actions taken.
Improved speed of EDR events processing.
New sortable 'Edits' column in workspace dashboard that shows the number of settings edits of devices.
New bulk action command to reset custom device policies.
Several minor tweaks and fixes.
How to obtain the new version
So long as you have auto-updates enabled, you will receive the latest version automatically during your regularly scheduled updates.
Note to Enterprise users: If you have chosen to receive "Delayed" updates, client systems will receive the new version no earlier than 30 days after the regular "Stable" availability.
Emsisoft Endpoint Protection: Award-Winning Security Made Simple
Experience effortless next-gen technology.
Start Free Trial
Have a great and well-protected day!