Two Decades of Innovation: Celebrating Emsisoft's 20th Anniversary
August 15, 2023

4 min read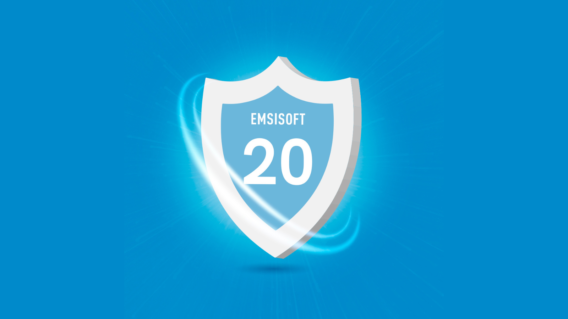 This August, we find ourselves celebrating a significant milestone in Emsisoft's journey. This year, we're commemorating our 20th anniversary. It's been two full decades of dedicated service, groundbreaking solutions, and unwavering commitment to cybersecurity, which would have been impossible without the continuous support from our partners, customers, and MSPs.
In this spirit of gratitude and reflection, we're inviting you to join us on a walk down memory lane as we trace the evolution of Emsisoft from its humble beginnings to the formidable cybersecurity entity it has become today.
2003-2006: The Birth of a Cybersecurity Pioneer
The year 2003 saw the birth of Emsisoft in Austria. A humble but ambitious start, our journey began with a² Personal (a-squared), a pioneering malware scanner that reflected the spirit of early 2000s design. In the years that followed, we honed our technology and product offerings, and by 2005, we introduced the Behavior Blocker Module, a revolutionary technology that detected malware based on behavioral patterns rather than relying on signatures alone. Emsisoft was one of the first AV vendors with a fully featured Behavior Blocker in a commercial product.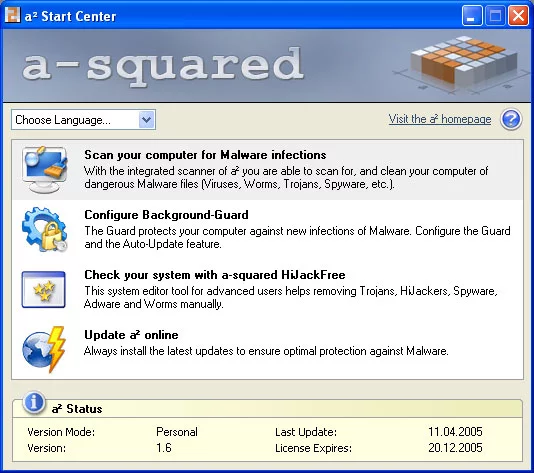 2007-2009: Emsisoft's Evolution
With our sights set firmly on growth, 2007 and 2008 were banner years for us in the anti-virus world. We launched the very first free dual-engine virus scanner which we gradually upgraded with an even slicker user interface, giving users more control of their Security Status menu than ever before.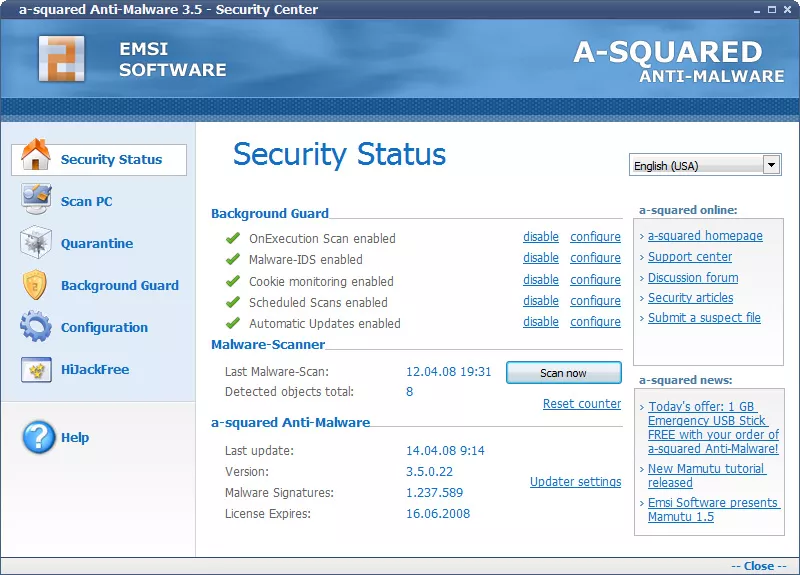 2010-2012: Reinvention and Recognition
The dawn of 2010 ushered in a new era for Emsisoft. We said goodbye to the a-squared brand, replacing it with the now-familiar Emsisoft Anti-Malware. This year was pivotal for us as we introduced the Emsisoft Emergency Kit and were honored with our first VB100 award. These steps consolidated our place as a reliable and efficient provider of cybersecurity solutions.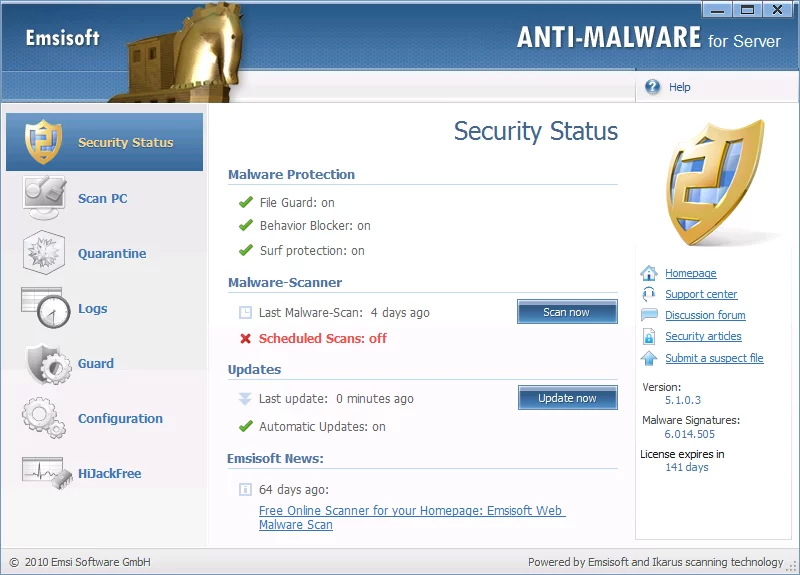 2013-2015: Striding Towards the Future
In this period, Emsisoft focused on perfecting our user interface, creating a cleaner, more intuitive product.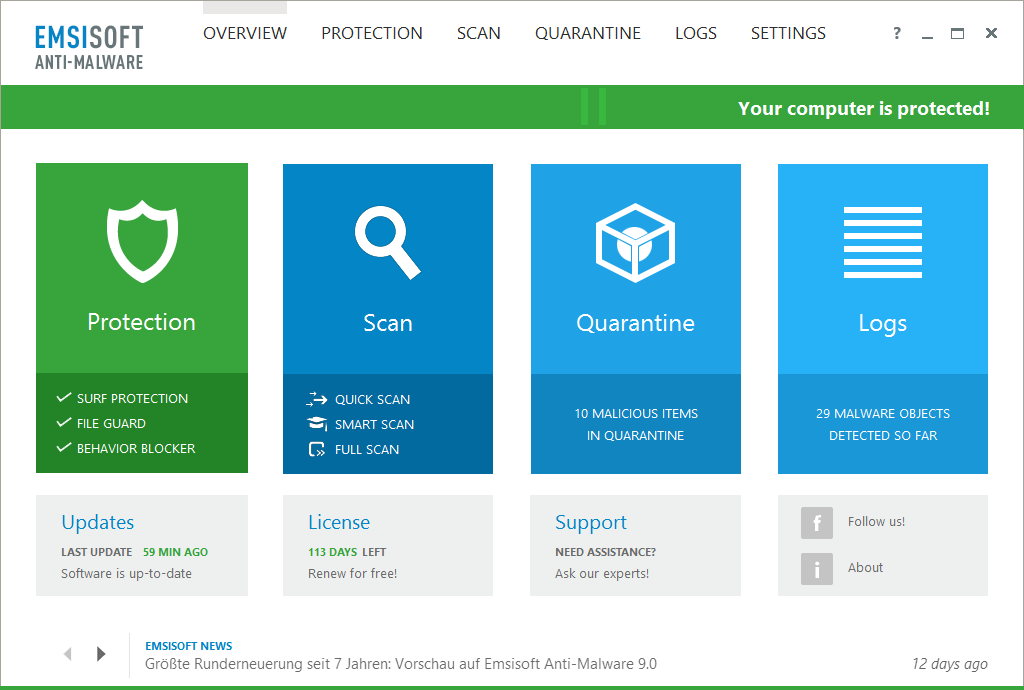 We took part in the AV-Comparatives Real-World Protection Test in 2013 for the first time, marking an impressive milestone by preventing 100% of infections. Recognizing the growing threat of mobile malware, we released Emsisoft Mobile Security in 2014, demonstrating our ability to adapt to changing cyber threats.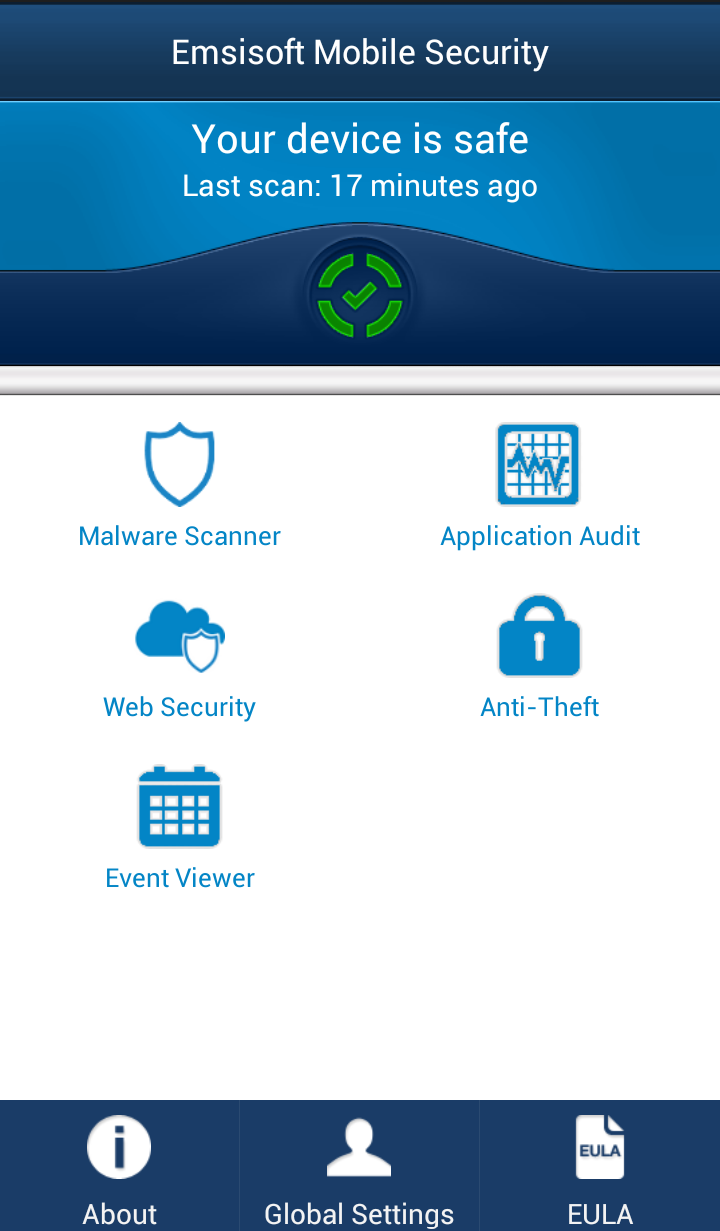 2016-2017: Defining the Emsisoft Approach
These years were significant for Emsisoft as we fought back against the global ransomware crisis. In 2016, we earned our first AV-TEST seal, introduced the initial version of the Emsisoft Anti-Malware enterprise console, PUPs detection, and joined the No More Ransom Initiative. This period was highlighted by a unique acknowledgment from malware authors who named a strain of ransomware after our Head of Ransomware Research, Fabian: Fabiansomware.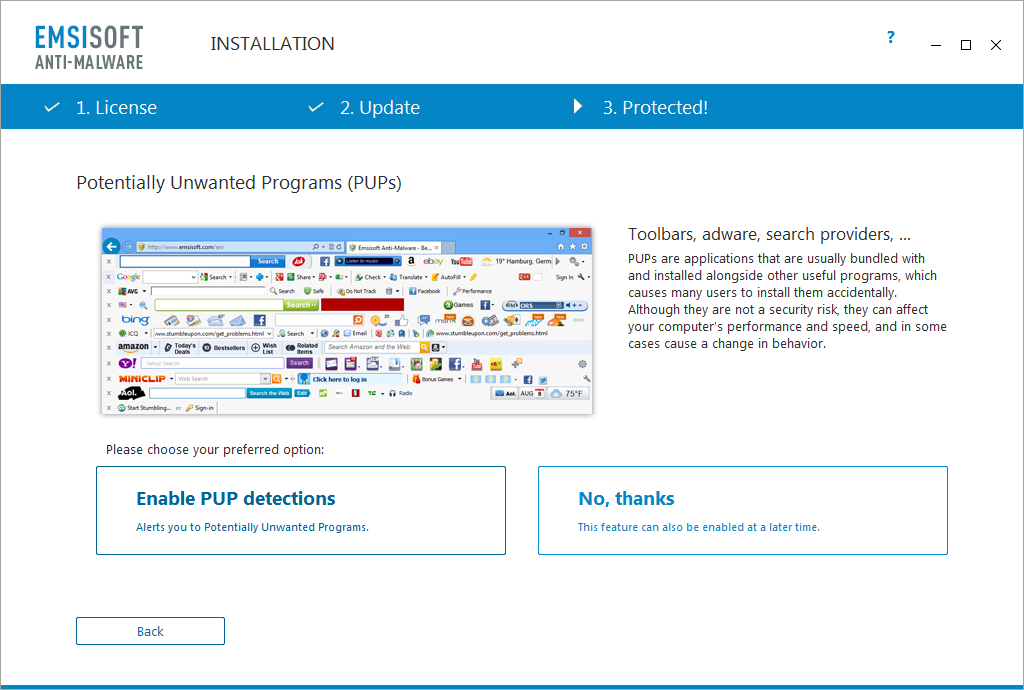 2018-2020: Focusing on the User Experience
As Emsisoft entered its 15th year, we made a concerted shift towards SaaS, enhancing our focus on user experience and simplified software usage. In 2018, we updated our user interfaces to be consistent across desktop and web platforms. We also gained GDPR compliance, and further refined our SaaS character with the segregation of Home and Business license plans.
We launched Emsisoft Browser Security in 2019, providing new extensions for Chrome, Firefox, and Edge users.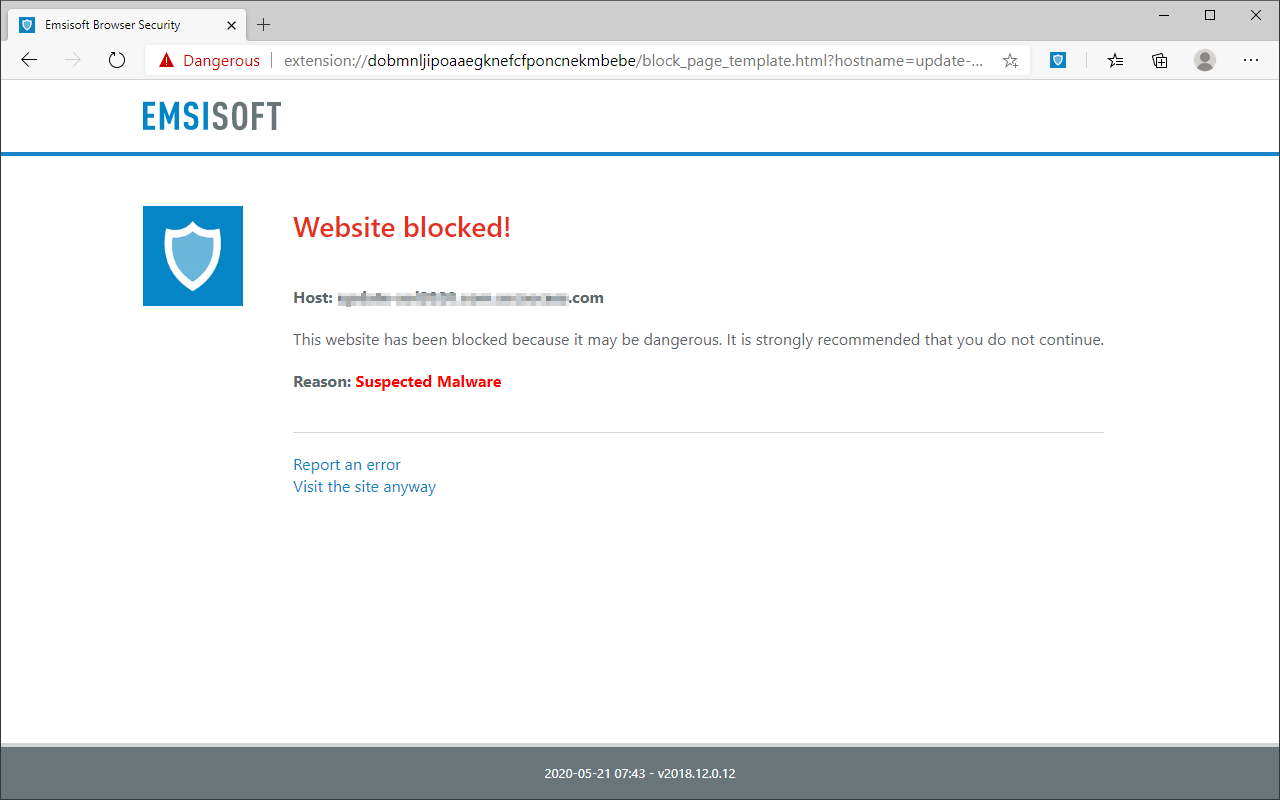 But that wasn't all. This year also saw the launch of the highly anticipated Management Console, an immense milestone towards our ultimate goal, giving people access to more comprehensive and accessible cybersecurity solutions.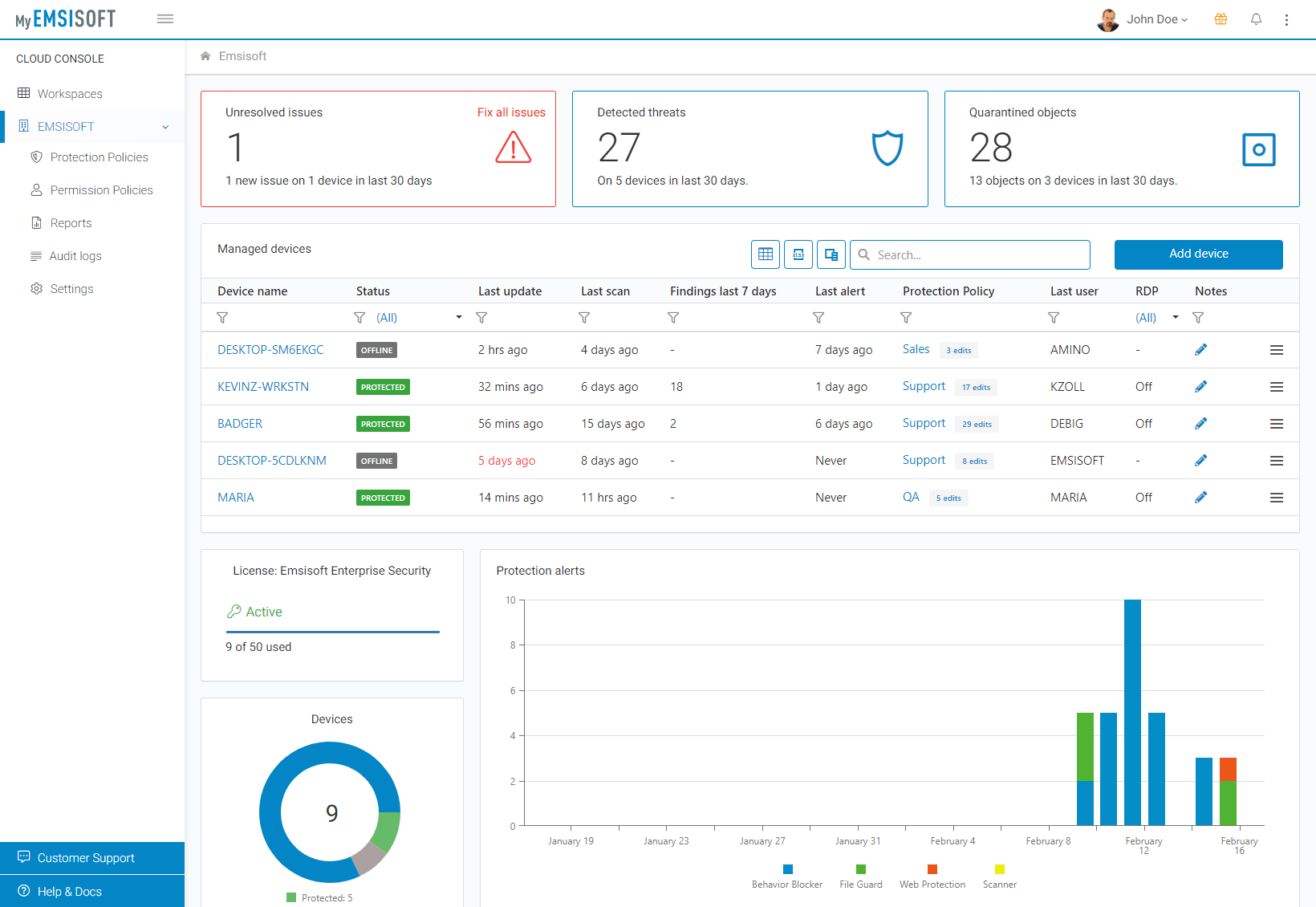 2021-2022: Embracing Human-Centric Cybersecurity
As Emsisoft stepped into the years 2021 and 2022, we deepened our commitment to our motto: 'Cybersecurity Engineered For Humans.' During this period, we introduced new features and further refined our services to improve user experience and cybersecurity efficiency. We also migrated to a majority B2B sales approach, with the goal of keeping SMBs safe from cyber attacks.
In 2021, we amplified our Management Console's convenience and functionality by making all its features accessible through a REST API.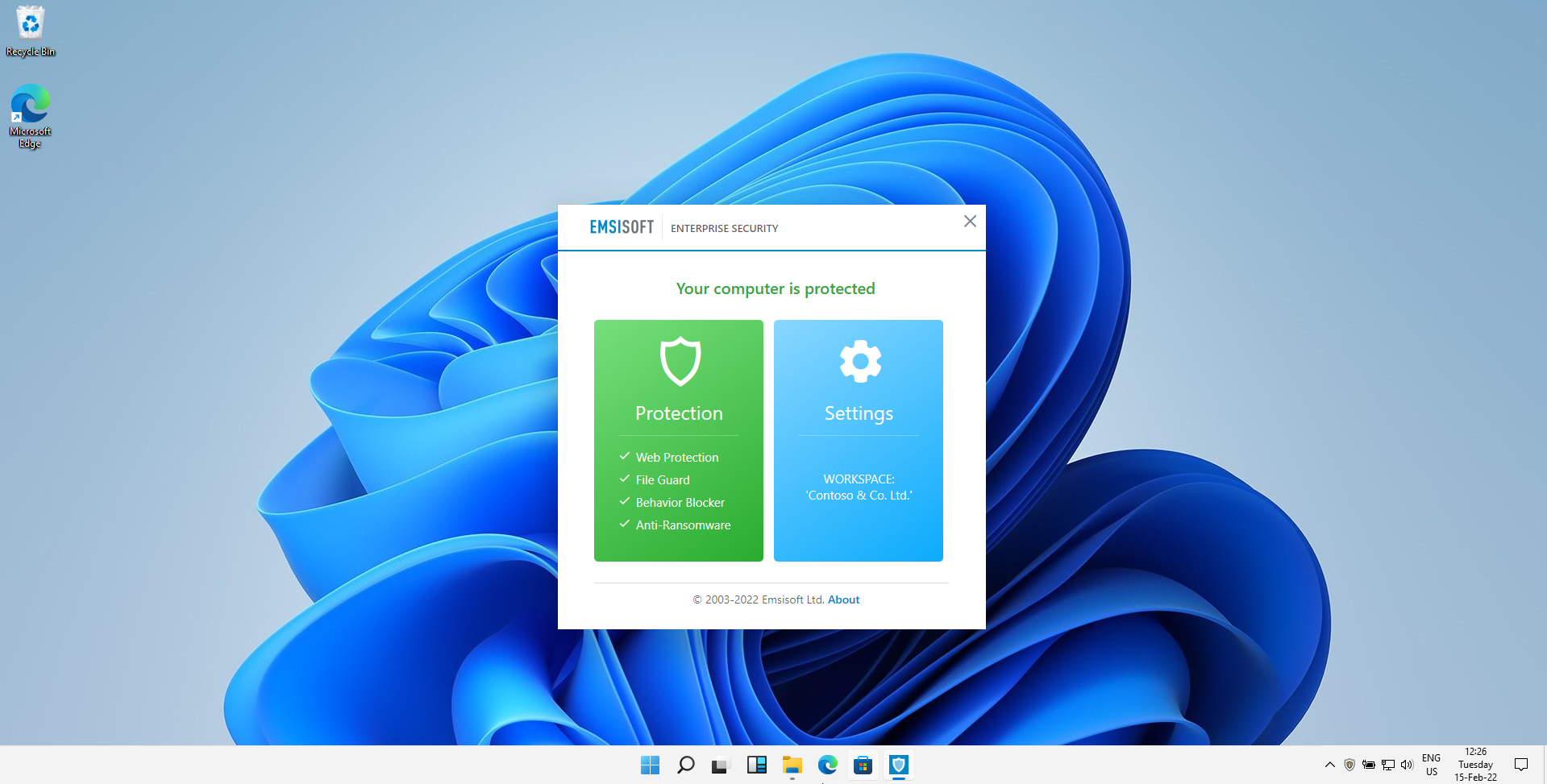 This year also saw the introduction of an 'Incidents' panel, a significant step toward advanced Endpoint Detection and Response (EDR) capabilities. As a testament to our dedication to the fight against ransomware, our team assisted in the swift recovery of numerous large organizations, reinforcing our position as a leading entity in cybersecurity.
Our drive for innovation continued into 2022 with the launch of the Emsisoft EDR platform. This new platform included an improved Incidents management panel, detailed threat timelines, and an innovative OSquery-powered threat hunting panel. Demonstrating our commitment to online safety and user control, we released a content filtering feature that allowed users to block access to certain types of websites.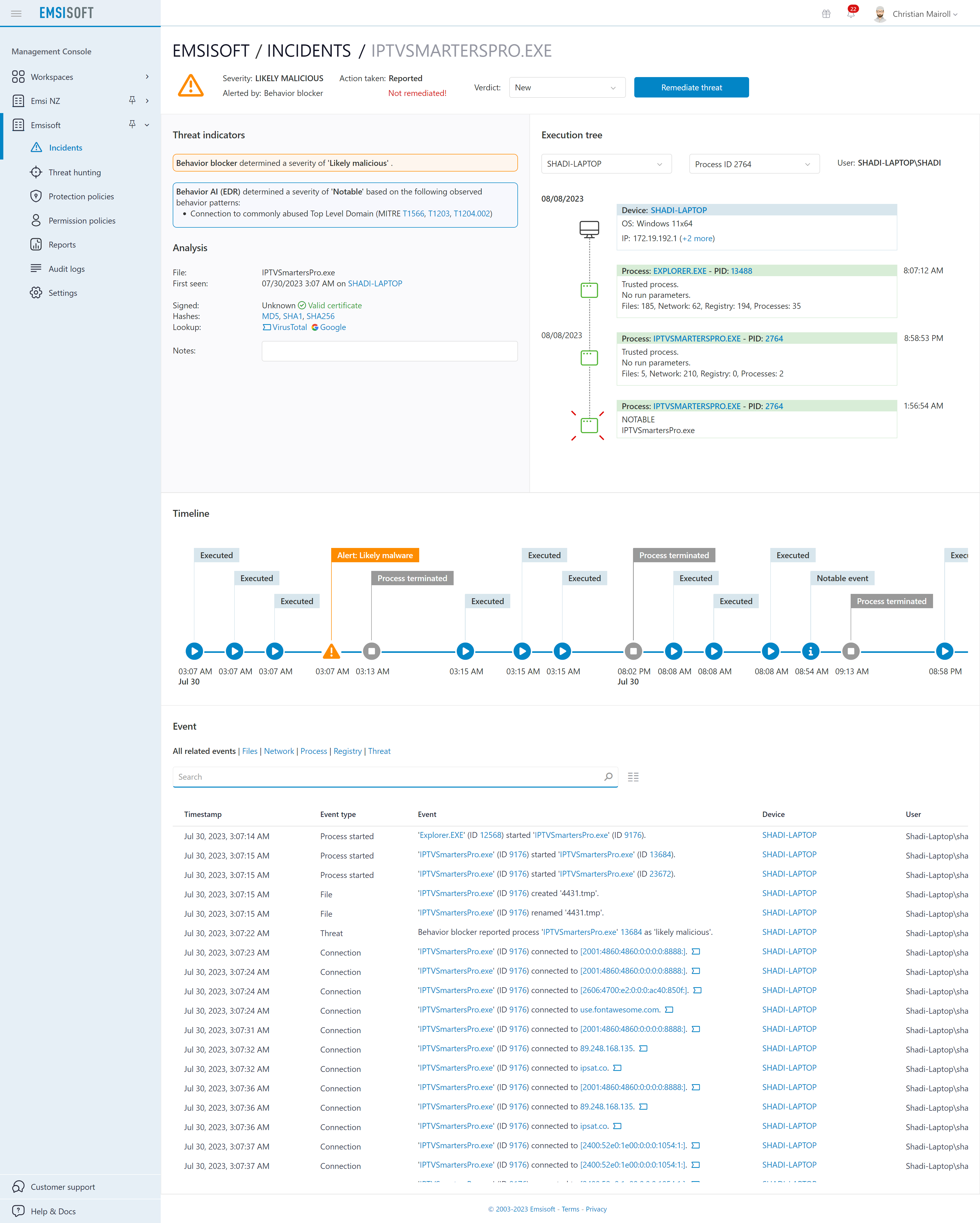 Even after two decades in business, we remain steadfast in offering dependable and user-friendly cybersecurity solutions. We continue to be a trustworthy partner amidst the challenging world of cyber protection, with excitement for many more years of championing Endpoint Detection and Response.
2023 and Beyond: Looking Forward
As we celebrate our 20th anniversary, Emsisoft is honored to be a trusted name in the cybersecurity world. Our story and the successes along the way are something we hold close to our hearts. Aiming to keep our mission alive as we move forward into the future, we always strive for robust security solutions alongside exemplary customer service.
One of our major initiatives in recent years has been a stronger focus on partners and MSPs. We've enhanced our service offerings to these key stakeholders, recognizing their critical role in the cybersecurity landscape.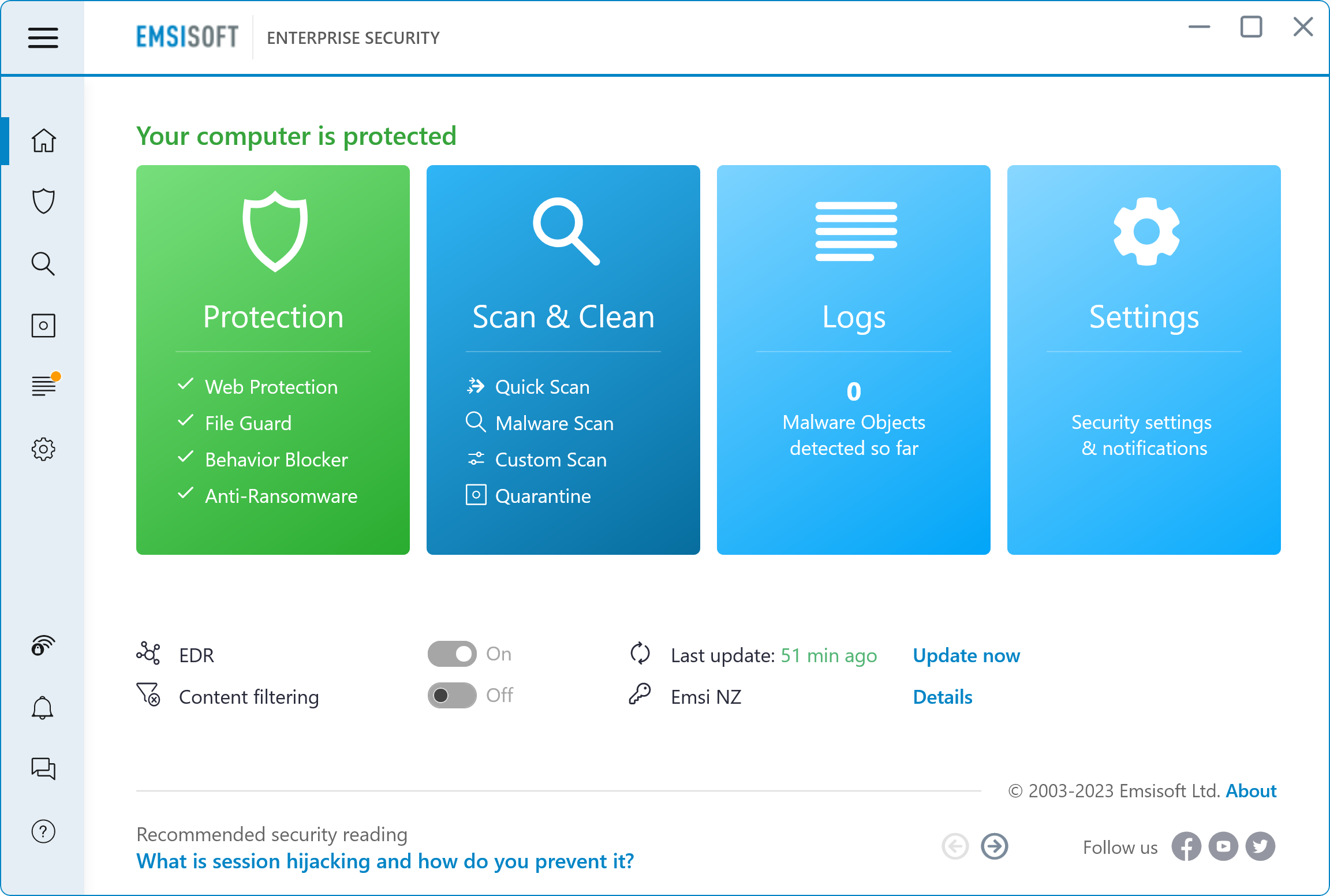 Emsisoft Endpoint Protection: Award-Winning Security Made Simple
Experience effortless next-gen technology.
Start Free Trial
While we celebrate our journey as a company, we recognize that none of this would be remotely possible without your continued support and trust in us. Thank you for being a part of our story.