Emsisoft Runs 4 month Malware Protection Marathon at AV-Comparatives, Finishes First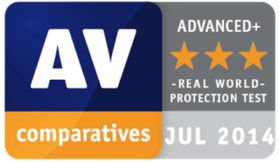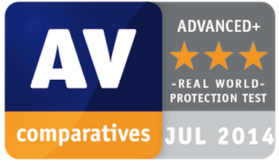 It's that time of year again – AV-Comparatives has published the results of its 4 month long anti-malware comparative marathon: the Whole Product Dynamic Real World Protection Test, which is the most signficant comparative in their testing series.
What does that mean for Emsisoft users?
More proof that Emsisoft Anti-Malware provides the highest possible level of anti-malware protection and performance.
An Advanced+ Challenge
AVC's "Real World" protection test is meant to emulate real world conditions. Accordingly, tested products can use any and all of their protection features to prevent malware infection from a daily stream of the most recent threats, over the course of 4 full months. In all, each product was exposed to 4,003 malware samples – roughly 1,000 a month. At the end of testing, prevention-infection rates were tallied and compared.
An Advanced+ Performance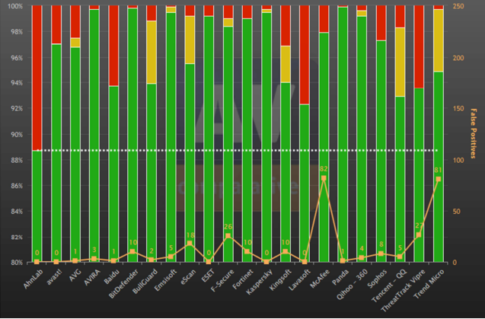 AV-Comparatives' testing has shown that Emsisoft Anti-Malware ranks in the highest possible tier of anti-malware protection and performance.
The facts:
* Emsisoft Anti-Malware received Advanced+ Certification. Only 7 others from a group of 22 can say the same.
* Emsisoft Anti-Malware properly blocked 3,998 out of 4,003 test cases. Only 5 malware samples were not properly blocked. At 99.9%, this was the best detection rate amongst all participants.
* In 17 test cases, Emsisoft Anti-Malware showed an alert window that let the user decide whether to block or allow (while the recommended action was always block). AVC deducts points in cases where user interaction is required, and it is for this reason alone that we ranked #4 in the total results – even with the highest malware detection rate in the testing.
* Emsisoft Anti-Malware competed as one of the only non-Internet Security Suite offerings. That means we provided some of the best protection in testing with the fewest computing resources at our disposal.
About AV-Comparatives
AV-Comparatives is an independent not-for-profit organization offering systematic testing that checks whether security software, such as PC/Mac/Android-based antivirus products and mobile security solutions, lives up to its promises. Using one of the largest sample collections worldwide, it creates a real-world environment for truly accurate testing. AV-Comparatives offers freely accessible results to individuals, news organizations and scientific institutions. Certification by AV-Comparatives provides an official seal of approval for software performance which is globally recognized.
Download now: Emsisoft Anti-Malware free trial.
Antivirus software from the world's leading ransomware experts. Get your free trial today.
Try It Now
Full March-June 2014 Whole Product Dynamic Real World Protection Test results available for download here.