2016 Recap: Internet security trends and developments
December 29, 2016

7 min read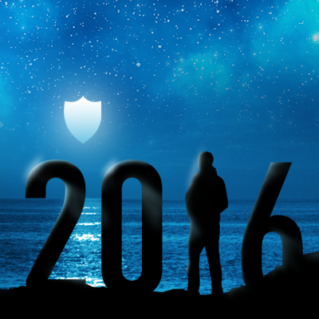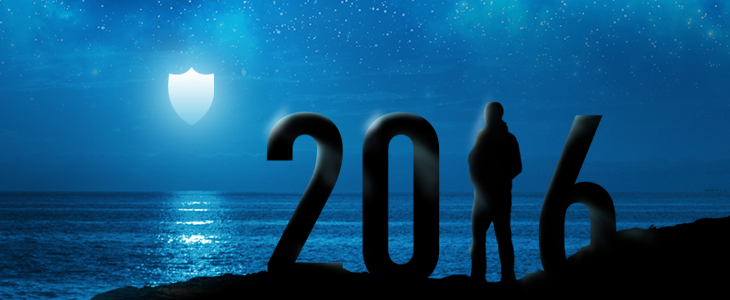 A letter from Emsisoft's CEO, Christian Mairoll
Ransomware, ransomware, ransom everywhere
2016 was the year when ransomware went from wide spread to epidemic dimensions, and let's be honest: It's an awesome business model for the bad guys. Viruses and other malware can be removed from infected machines, but encrypted files? Not really. Holding people's most important documents and pictures hostage provides one of the strongest leverages you can think of to rush victims into paying several hundred dollars of ransom. Having backups of all data is key, but unfortunately they are not always available for various reasons. So we don't expect ransomware to disappear any time soon.
Helping people for free with decrypters
Emsisoft's Chief Technology Officer Fabian Wosar made a reputation in the industry by creating high quality ransomware decrypters. Not all ransomware can be decrypted, but malware authors often make coding mistakes that allow us to extract the decryption routines and make them available in the form of free downloadable decrypters. We continuously publish these tools on our Decrypter Page.
Associate partner of the "No More Ransom" initiative
Fortunately, there are more professionals like Fabian across the antivirus industry who have the technical knowledge for disassembling ransomware to its machine code and making decrypters from that information. The National High Tech Crime Unit of the Netherlands' police, Europol's European Cybercrime Centre and two cyber security companies – Kaspersky Lab and Intel Security – started an initiative to bring the experts together in order to publish their decrypters on a common website called "No More Ransom". Emsisoft recently became an associate partner of that initiative.
Feeling flattered: "Fabiansomware"
Helping victims for free naturally triggers the anger of the bad guys. Some of them place hidden ugly messages in their programs, others fight us on Twitter and security forums. But the funniest example was someone who renamed his ransomware to "Fabiansomware". If only they knew how honored Fabian felt! :)
Making great, light-eight security software even better

Our software development efforts in 2016 were not only put into creating ransomware decrypters, rest assured. Emsisoft actually celebrated a series of major software releases that introduced a number of great evolvements, to make sure you as a customer stay protected from all types of online threats from viruses to trojans and unwanted programs.
Emsisoft Anti-Malware & Emsisoft Internet Security 12
This year's major release of Emsisoft Anti-Malware, and its firewall-enhanced brother Emsisoft Internet Security, added an improved behavior blocker, specifically trained to block ransomware better than any specialized anti-ransomware tools. Our lab also extended the capabilities of our dual scan engine for a much smarter detection and cleaning of potentially unwanted programs, adware and other data collectors. The Anti-Malware Network file database grew to a quarter billion known bad files, allowing the behavior blocker and scanner to make better threat decisions and avoid wrong detections. Revised extended whitelisting and a new notifications system provide even more flexibility in everyday use of the software. View version 12 improvements.
Emsisoft Enterprise Console 12
With the new Emsisoft Enterprise Console tool we now offer an efficient and easy way for system administrators to manage protection for smaller and larger organizations. Best of all, it's available free of charge, without a catch. Use it to monitor malware findings across your network from a central place, deploy protection in batches, and manage software settings and user permissions in groups. View version 12 improvements.
Emsisoft Emergency Kit 12
Here at Emsisoft we know that almost all users who once try our high-quality software stay with us for a very long time. But most people already have some sort of (free) antivirus software installed on their computers and are hesitant to replace it with something new. That's why we provide our awarded malware scanner technology as a portable toolkit called Emsisoft Emergency Kit – ideal to get a free second opinion. It doesn't require any installation and can run next to any other antivirus software. So if your friends and family members call you to fix their infected computer, you know how to get it clean again. View version 12 improvements.
Emsisoft Mobile Security 3
We partnered with mobile segment leader Bitdefender to bring you the best mobile protection available incorporated as Emsisoft Mobile Security. Bitdefender's technology is highly regarded in the industry earning 100% from AV-Test and best in test rankings from other test labs. Our partnership gives you the best of both worlds; the best mobile protection on the market bundled with our award-winning Emsisoft Anti-Malware. View version 3 improvements.
Tested and awarded by AV-Test, AV-Comparatives, VirusBulletin and AVLab

In 2016, Emsisoft Anti-Malware was for the first time tested by all major antivirus testing organizations. They all confirmed our excellent protection capabilities, awarding us with numerous certifications: Multiple AV-Test certifications with best possible ratings in Protection and Usability; AV-Comparatives with best possible ratings in multiple File Detection and Performance tests and also a Top Product of the Year award; VirusBulletin with VB100 awards in all 4 Windows tests conducted this year; and best possible rating in AVLab tests.
Emsisoft in a nutshell: Authenticity, ethics, reliability, availability
We'd like to thank all those hundreds of customers who sent us messages like these this year:
Your actions and help with this issue again reinforces the strong customer relations that are key to your success (as well as your excellent security products and focus on being the best). – Mark, USA
I just wanted to take this opportunity to applaud your customer service. I was having a problem reinstalling Emsisoft & finally contacted support. Since it was Sunday, I didn't really expect to hear anything until Monday. David Biggar contacted me at 5:16 Sunday evening. This man went way above & beyond what I have experienced with support people at other companies. – Peggy , USA
As a blind computer user who needs a screen reader to use my computer, I am very pleased with the efforts made by Emsisoft to improve the accessibility in Emsisoft. – Sven, Netherlands
Emsisoft stand heads and shoulders above many other companies, of any kind, when it comes to the quality of their product and their Customer service department. Dealing with you has always left me with the impression of the days gone by, when people used to be nicer to each other and a handshake was enough to confirm an agreement. Your company is a terrific example of how things should be done. And it is a tribute to the calibre of all of you, gentlemen, who make this experience possible. Hats off! – Josef, Canada
Emsisoft AntiMalware was the best money I ever spent for a security product. – A forum user
Continuously providing reliable security strategies
During the past year, our internationally distributed team of 40 has increased their efforts in making sure you can stay safe online. We don't see security as a 'thing' that can be sold. It's a process that requires more than just a great protection software.
Knowledge is key to safety
Our aim is to equip you with the relevant security knowledge so you can make better decisions in everyday situations. Our talented security writers created dozens of high-quality articles on various topics such as How to avoid tech support scammers, Popular WhatsApp scams, How identity theft works, Three misconceptions surrounding firewalls, and the question whether the use of public wi-fi is safe or not. Additionally we started the Emsisoft.TV YouTube channel where you can watch the Emsisoft protection components blocking real world malware attacks.
Best method to keep malware out: Prevention & Backup
Never make cleaning the core element of your security strategy. While malware in the old days was easy to remove file by file, today's threats hook deeply into the operating system, making it almost impossible to remove them without causing further damage or side-effects. Our advise on this is clear: Once a system was infected, you can't trust it anymore. You have to wipe and rebuild the system because you never know what configuration changes malware did, which will continue to make your computer vulnerable, even if the malware itself is long gone. Always make sure you have working backups of your data available, because once encrypted with ransomware, chances are that you'll never be able to get your files back.
What's to come in 2017?

Ransomware will certainly stay on our screen for some more time. It will be more advanced with fewer mistakes made, making it harder or even impossible for us to create decrypters. On the other hand we are confident that even the most remote living folks will sooner or later get to know about ransomware and how to take basic measures to prevent it.
The past year showed us how vulnerable many websites are. We recently saw a record-breaking data theft of 1 billion (!) Yahoo user accounts. It can be expected that more events like that will pop up on IT security news portals in the upcoming year, so be careful who you provide your personal data.
If we had to make a prediction of what's coming up, we would estimate that stolen data will be more and more used as leverage for ransom payments. "Do you want your complete medical records to show up on google or do you prefer to pay a couple hundred dollars of ransom?". We'll see questions like that from the bad guys probably very soon.
On the technical side, we have some amazing projects on our to-do list for the upcoming year. Sorry we can't reveal any details on those yet (competition is listening!), but those improvements will mainly focus on better protection, usability enhancements and speed. Our aim is still to create the best possible online threat protection while caring about your privacy. Malware never sleeps, and nor do we.
Have a great, malware-free year ahead!

Christian Mairoll, CEO Emsisoft
Download now: Emsisoft Anti-Malware free trial.
Antivirus software from the world's leading ransomware experts. Get your free trial today.
Try It Now