Emsisoft Business Security awarded 'Excellent' badge in July 2021 tests by AVLab
September 21, 2021

2 min read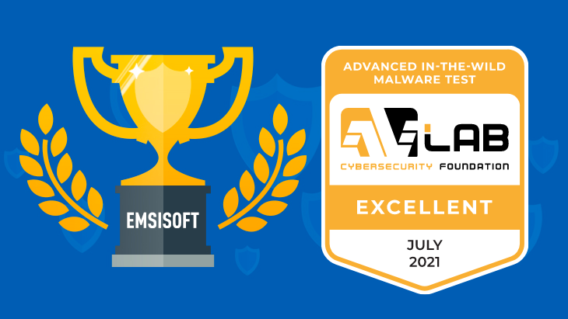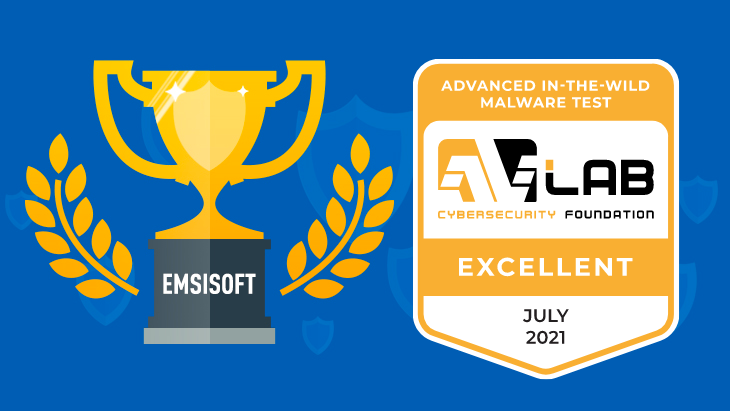 AVLab is an independent antivirus software testing organization based in Poland. The group frequently conducts tests designed to evaluate the detection capabilities of endpoint security solutions.
The results of the latest round of tests have just been released and we're pleased to announce that Emsisoft Business Security was awarded the 'Excellent' badge!
Testing methodology
To conduct the "Advanced-in-the-Wild Malware Test", each security solution was installed on a system running Windows 10 Pro x64. The test environment contained a variety of applications found in a typical business environment, such as an office suite, document browser, email client and so on. The security solutions were updated before each test and allowed Internet access throughout the testing process.
The antivirus products were then exposed to 1,311 malware samples captured from the AVLab honeypot network and verified to be malicious. Researchers analyzed the results to determine not only if the security products could stop the malware, but when in the infection chain they would intervene.
Badges were awarded according to the detection capabilities of the product:
Excellent: 100% detection
Superior: at least 95% detection
Valuable: at least 90% detection
Results
Emsisoft Business Security successfully detected 100 percent of the 1,311 malicious samples and was consequently awarded the 'Excellent' badge!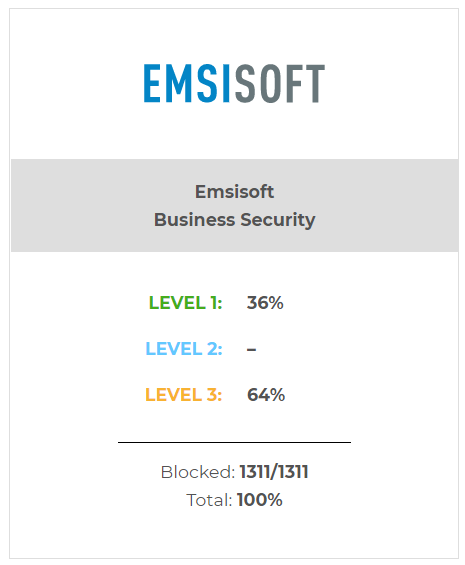 Stopped 36 percent of threats at the browser level.
Stopped 64 percent of threats at the analysis level.
Click here to see the full report, or click here to check out some of the other awards we've won in the past.
About AVLab
AVLab is an independent Polish organization that specializes in testing antivirus products and reviewing security solutions. The group regularly releases reports that offer valuable insight into the effectiveness of various security products. Software that receives a good recommendation from AVLab can generally be trusted to provide a high level of protection.