Privacy Alert: Adobe's Digital Editions eReader is tracking what you read
October 9, 2014

2 min read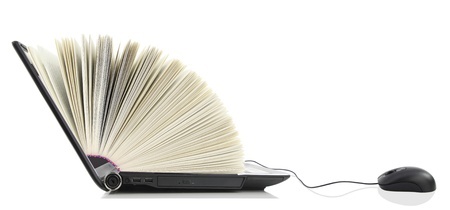 Do you use Adobe Digital Editions to manage your eBook collection? If so, you might be sharing a little more about yourself with the company (and potentially others) than you'd want to or expect. Earlier this week, a writer from the eBook community published an article on his blog claiming that the eBook and PDF reading software is logging every single document its users add to their hard disks, tracking what users do with documents after they are opened, and sending all of this information back to Adobe in unencrypted, plaintext form. Shortly after Hoffelder published this article, his claims were confirmed by an article from Ars Technica.
Adobe has denied Hoffelder's claim that Digital Editions scans a user's entire eBook library, but they have confirmed that the software does track information related to open eBook usage – including where the book is being read, how long it has been opened, and how many pages you've gotten through. The company has also acknowledged the issue of information being transmitted in plaintext form and states they are working on a patch.
Regardless of whether the software actually does scan its users' entire libraries, many believe that the information Adobe does admit to tracking is still too much and are even comparing the issue to the Sony rootkit scandal of 2005. The fact that the software transmits data in plaintext form also makes it accessible to anyone who knows how to monitor network traffic. It's this last part that is actually a legal problem, because there are actually laws that protect reader privacy – and brick-and-mortar libraries using Digital Editions for eBook sharing need to follow them.
The takeaway from all of this?
If you are using a software, you need to remember that your computer – and potentially any information held therein – is interacting with other computers owned by that software company. In the interest of personal privacy, you should always know to what extent this interaction occurs.
Have a great (privacy-protected) day!
Download now: Emsisoft Anti-Malware free trial.
Antivirus software from the world's leading ransomware experts. Get your free trial today.
Try It Now