MSP vs MSSP: How to choose the right provider for your business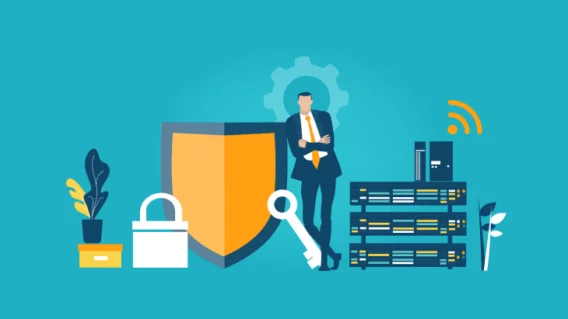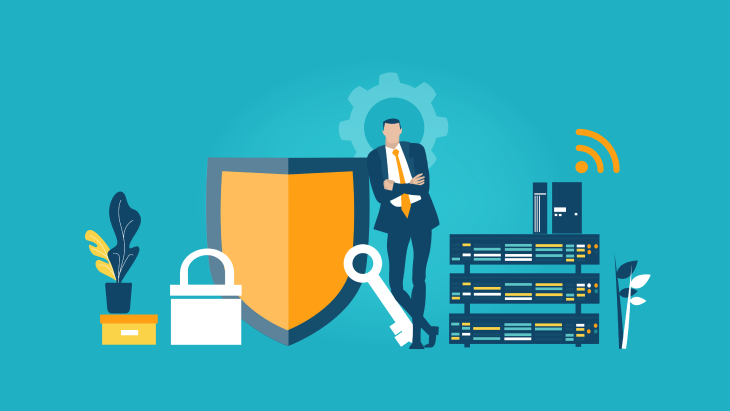 MSPs and MSSPs might share very similar acronyms, but there are some significant differences in terms of the breadth and depth of the services they provide. It's important to understand what these differences are and how they might affect the security and day-to-day running of your organization.
In this blog post, we'll explore the key differences between MSPs and MSSPs and show you how to choose the right type of cybersecurity provider for your business needs.
What is an MSP?
A managed service provider (MSP) is a business that supplies outsourced IT solutions to other organizations.
Every company depends on reliable IT infrastructure. Whereas large enterprises have the resources and talent to keep their systems ticking over smoothly, smaller organizations may not have the funding or resources to build and maintain an appropriate IT system.
That's where an MSP comes in. MSPs typically work with entities that don't have the resources to manage their IT systems in-house. That includes startups, small and medium-sized businesses, government agencies and nonprofits. An MSP handles the day-to-day management of the IT infrastructure and end-user systems so that the organization can focus on its own deliverables without worrying about system downtime or service interruption.
MSPs first emerged in the early 2000s in response to a growing need for remote server and network management, but have continued to expand the scope of their services as technology evolves. While most MSPs offer some level of cybersecurity management, they generally do not have the specialist expertise required to deliver more comprehensive security services.
MSPs range in size from one-person operations to large enterprises with hundreds of employees. To fill a client's IT requirements or resourcing gap, MSPs may deploy their own proprietary solutions or, more commonly, a mix of third-party solutions. Pricing models vary; some MSPs may charge a fixed rate, while others may charge per user or per device, or use a tiered pricing model, whereby service offers are segmented to provide clients with more flexibility.
As a client, there are a number of advantages of working with an MSP, including:
Access to technical expertise.

Reduced downtime.

More predictable IT costs.

Reduced staffing costs.

Ability to scale.

Stay current with technology.
What is an MSSP?
Like an MSP, a managed security service provider (MSSP) is a business that provides outsourced IT services to organizations.
The key difference between an MSP and MSSP is that an MSP offers a broad range of general IT management services, while an MSSP focuses exclusively on IT security. MSSPs handle the deployment, configuration and management of a broad range of specialized security services, including 24-hour detection and response, threat hunting, alert triaging, forensic services, SIEM and SOAR management, and more. An MSP is unlikely to have the resources or expertise to deliver these types of comprehensive cybersecurity services.
MSSPs have become increasingly popular in recent years as companies around the globe have begun to recognize the need for greater cybersecurity capabilities. As cybercrime continues to become more sophisticated, destructive and costly to remediate, it's crucial that organizations – particularly those responsible for large amounts of sensitive data – have the right systems in place to mitigate potential threats.
MSSPs, therefore, provide effective solutions to organizations that may not have the resources to handle advanced security functions internally. The managed security services market is projected to reach $64.73 billion by 2026 – up from $27.7 billion in 2020.
MSP vs MSSP: What's the difference?
Whether you should choose an MSP or an MSSP depends entirely on your business needs.
If you're looking for technical support, want to implement and manage new technologies, or are interested in supplementing your internal teams with IT expertise, an MSP will likely be your best bet.
On the other hand, if you have advanced security requirements that are beyond the scope of your in-house staff, an MSSP will probably be a better fit for your needs. The specialist expertise provided by an MSSP is especially important if you deal with highly sensitive data, work in a field where system downtime could have dire consequences, or operate in an industry that is subject to cybersecurity compliance standards.
It is also worth noting that there can be significant overlap between MSPs and MSSPs. Some providers, for example, offer both MSP and MSSP services. In other words, the main differentiator between an MSP and an MSSP is often the services provided rather than the company itself.
Conclusion
MSPs provide a wide range of general IT services, while MSSPs focus on cybersecurity. Whether an MSP or MSSP is right for you depends on your business needs. If you require holistic IT management or general IT services, consider talking to an MSP. Alternatively, if you're in the market for advanced security protection, you may need to enlist the services of an MSSP.
If you're a small or medium-sized business looking for an MSP or MSSP you can depend on, get in touch with us today and we'll connect with one of our trusted partners.
Emsisoft Enterprise Security + EDR
Robust and Proven Endpoint Security Solution For Organizations of All Sizes.
Start free trial
Alternatively, if you're an MSP or an MSSP looking for a new security partner, contact us to learn more about the Emsisoft partner program.